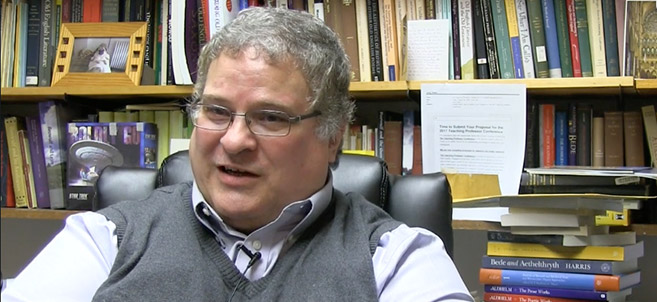 It's a question that instructors of literature know all too well – "Why do we have to read this?"
Dr. Larry Swain, assistant professor of English at Bemidji State University, will explore this question as part of his research into Old English author Ælfric of Eynsham as part of BSU's fall Honors Council Lecture Series.
Swain's lecture, "Who Read Old English in Anglo-Saxon England?", begins at 7 p.m. in Hagg-Sauer Hall room 107 on the BSU campus. Honors Council lectures are free and open to all.
Ælfric of Eynsham, an Anglo-Saxon monk who lived from approximately 955-1010 AD, was a prolific author who wrote traditional pastoral and educational pieces in both Old English and Latin and was an early translator of Bible verses from Latin into English. Swain's lecture will explore his work and examine how surviving Old English poetry may have influenced his writing.
"While we have four manuscripts containing poetry written in *OlBeowulfd* English, little is known about who actually read these poems — if anyone did," Swain said. "Beowulf is one example: copied into the current manuscript circa 1000 CE, we have no one from the medieval period who refers to the poem, cites the poem or even refers to it in an oblique way."
Swain says it's fair to ask whether there should be an audience in the present for material which did not have an audience in the past. With Ælfric of Eynsham's work, Swain says the evidence showing his work took influence from other, unknown, poets from before his time can help current students understand why this work may be taught in their courses.
"Making that connection that there was an audience, and that this text influenced that audience significantly, I think really helps make a connection between that audience of the past and the audience of the present," he said.
About Larry Swain
Dr. Larry Swain has been a member of the Bemidji State University English faculty since 2010, specializing in Medieval language and literature, and has served as chair of BSU's Department of English since 2011. He has taught courses ranging from argument and exposition to Shakespeare for teachers to Harry Potter.
Swain has been editor in chief of "The Heroic Age: A Journal of Early Medieval Northwestern Europe" since 2004 and editor of "Sources of Anglo-Saxon Literary Culture" since 2011. He also is a regular contributor to "Old English Newsletter: Years Work in Old English," a source for scholarly information on Anglo-Saxon studies that began publication in 1967.
Before coming to Bemidji, he spent two years on the faculty at Harry S. Truman College and six years at the University of Illinois at Chicago, where he earned his doctorate. He also taught at Western Michigan University and at Rocky Mountain College.
Swain has a bachelor's degree in religion, Greek and linguistics from Seattle Pacific University, a master's degree in medieval studies from Western Michigan University and a doctorate in English studies from the University of Illinois at Chicago.
About the Honors Council Lecture Series
The Honors Council Lecture Series is hosted by the Bemidji State University Honors Council. The council is the advisory group to the honors program composed of 12 faculty members representing each of the university's colleges. Student representatives are also elected to the council by their cohorts for one-year terms.
Fall Honors Council Lecture Series
Oct. 27 – Dr. Larry Swain, assistant professor of English; 7 p.m., Hagg-Sauer 107
Nov. 14 – Miriam Webber, assistant professor of music; 7 p.m., location TBA
Contacts
Dr. Season Ellison, director, BSU honors program; (218) 755-3355, sellison@bemidjistate.edu
Dr. Larry Swain, assistant professor of English; (218) 755-2484, lswain@bemidjistate.edu
Links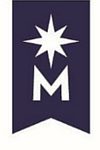 Bemidji State University, located in northern Minnesota's lake district, occupies a wooded campus along the shore of Lake Bemidji. A member of the colleges and universities of Minnesota State, Bemidji State offers more than 80 undergraduate majors and 11 graduate degrees encompassing arts, sciences and select professional programs. Bemidji State has an enrollment of approximately 5,000 students and a faculty and staff of more than 550. University signature themes include environmental stewardship, civic engagement and global and multi-cultural understanding.
---
2017-B-L-027