Tickets for Bemidji State University's 48th Annual Madrigal Dinners are now on sale online and in the Madrigal Dinners ticket office on campus.
Performances of this Yuletide tradition of northern Minnesota will be held Dec. 1-4 in the Beaux Arts Ballroom of Bemidji State's upper Hobson Memorial Union. Doors for the Dec. 1-3 performances will open at 6 p.m. with an opening processional beginning promptly at 7 p.m. The Dec. 4 closing performance begins at 5 p.m. with doors opening at 4:15 p.m. Guests are requested to be seated before the start of the show.
Bemidji State's Madrigal Dinners are an annual musical dinner production of music and masque (play) sponsored by the Department of Music and presented by students from all majors across campus. This annual BSU tradition recreates a yuletide feast in a renaissance castle in Elizabethan England, complete with the Royal Court, Beggars, Cellar Keepers, Recorders, Royal Brass and the King's Players, who perform the masque.
This year's masque, "The Fool Hardies", features a group of out-of-work political consultants, just in time for the election season, seeking to Maketh Verona Great Again. The masque is directed by Dr. Season Ellison, assistant professor of interdisciplinary studies and director of BSU's honors and liberal education programs.
The Madrigal Dinners were founded at BSU in 1968 under the tenure of Dr. Paul Brandvik, professor emeritus of vocal music. The tradition caught on with audiences and is now performed by various groups across the country.
Tickets, which are $38 each, are available only through advanced sale and will not be sold at the doors. Tickets may be purchased online; at the Madrigal Dinners box office, located in Bangsberg Hall room 223; or via postal mail. Orders can not be taken over the phone.
The Madrigal Dinners ticket office address is:
Madrigal Tickets
BSU Department of Music
1500 Birchmont Drive NE #16
Bemidji, MN 56601-2699
Contact
Links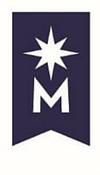 Bemidji State University, located in northern Minnesota's lake district, occupies a wooded campus along the shore of Lake Bemidji. A member of the colleges and universities of Minnesota State, Bemidji State offers more than 80 undergraduate majors and 11 graduate degrees encompassing arts, sciences and select professional programs. Bemidji State has an enrollment of more than 5,100 students and a faculty and staff of more than 550. University signature themes include environmental stewardship, civic engagement and global and multi-cultural understanding.
---
2017-B-R-005