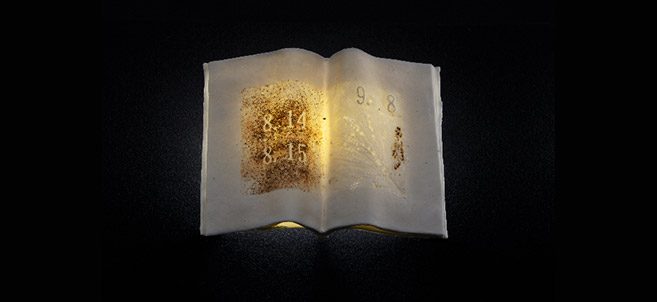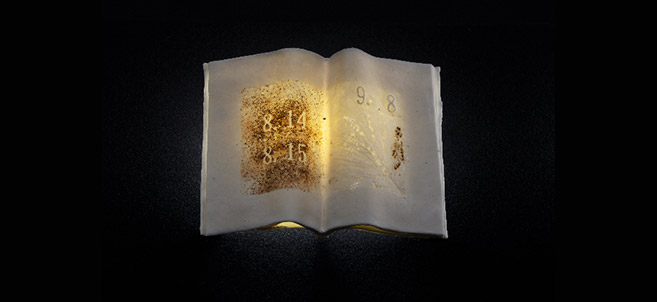 A collaboration between artists from Japan and the United States to reflect on catastrophic events that have taken place in both nations will be featured in Bemidji State University's Talley Gallery, beginning on Nov. 3.
The exhibit, "A Collaboration Between Japan and the United States of America," features a collection of book forms made from Todo clay by Japanese artist Ruriko Miyamoto and American artist Katherine Sandnas. The collection invites the viewer to reflect upon the depicted events and on how humans react to the events.
An opening reception for the gallery, featuring both artists, will be held from 4-6 p.m. on Nov. 3. The exhibition will be open in the gallery through Dec. 8.
The exhibits reflect on events such as the 9/11 terror attacks on the United States; the Fukushima Daiichi nuclear reactor disaster; atomic bombings of Hiroshima and Nagasaki during World War II; and Victory in the Pacific Day.
"We believe our work provides a unique lens which links our shared heritage and catastrophic events endured," the artists said. "'A Collaboration Between Japan and the United States of America' illuminates an understanding of what it means to share this heritage at our present time in history."
The exhibit's sculptures, made of clay found in Japan used for its translucent properties, include earth, foliage and sand gathered from Hiroshima, Nagasaki, Iwaki City in Fukushima, Pearl Harbor and the chapel near Ground Zero in New York City. The exhibit includes text and photographs explaining how the artifacts used in each sculpture were gathered.
"There are too many things in the world which divide people, such as race, religion, politics and nationalism," the artists said. "If art is capable of anything, then it is for us to find what unites us. The words love, fear and suffering have the same meaning for everybody. We all fear in the same way and the same things and we all love in the same way."
This exhibition is made possible in part by a grant from the Arrowhead Regional Arts Council.
About the Talley Gallery
Located in Bridgeman Hall room 140 on the campus of Bemidji State University, the Talley Gallery is barrier-free and open at no charge to the public. The gallery is open Monday through Friday from 9 a.m.-4 p.m.
Contact
Links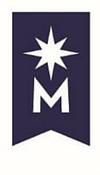 Bemidji State University, located in northern Minnesota's lake district, occupies a wooded campus along the shore of Lake Bemidji. A member of the colleges and universities of Minnesota State, Bemidji State offers more than 80 undergraduate majors and 11 graduate degrees encompassing arts, sciences and select professional programs. Bemidji State has an enrollment of more than 5,100 students and a faculty and staff of more than 550. University signature themes include environmental stewardship, civic engagement and global and multi-cultural understanding.
---
2017-B-L-033