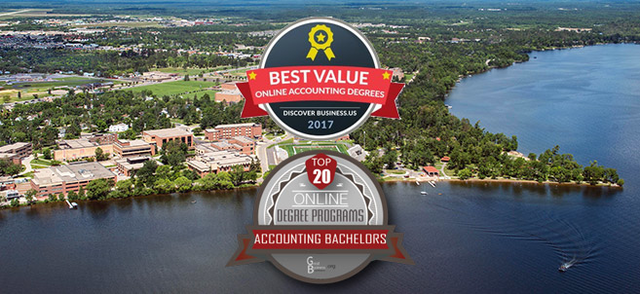 Great Business Schools Online and Discover Business have each ranked Bemidji State University's online accountancy program as one of the best value programs in the country.
Great Business Schools Online's list ranks Bemidji State's program 10th on its "Best Online Bachelors in Accounting Degrees" list, which includes 20 universities that offer low total program cost, flexible course schedules and academic reputation. The site's ranking factors in total program cost over the average length of study, components of the program which help support adult orcontinuing-education students such as credit for prior experience or accelerated course schedules, and the institution's rank in U.S. News and World Report's annual "America's Best Colleges" rankings.
Discover Business slotted BSU 28th on its "Best Value Online Accounting Degrees" list, which includes 37 fully accredited universities offering an online accounting degree with flexible study options and a lower overall cost than an on-campus equivalent. The ranking includes factors such as price, institutional reputation, salary outlook and job prospects.
About BSU's online Programs
Online accounting at BSU is a 71-credit program that allows students to have the same support as they would on campus. The program supports students already in the workforce or who have family or other responsibilities requiring the flexibility and convenience offered by online programs. Classes are centered on business, economics and accounting, giving students an understanding of business practices and professional accounting. Bemidji State's online programs give students the same opportunities to participate in class discussions, post assignments and receive feedback from professors that they would have on campus.
Bemidji State's Center for Extended Learning is dedicated to assisting off-campus students, beginning with the the application process and connecting them with the programs and services they may need.
About Great Business Schools Online
Great Business Schools helps students gather the information they need before committing to a business education. Great business Schools Online looks at some of the specializations that schools offer and uses three primary rankings from which they give their list of suggested schools: job security, salary, and career satisfaction. The site offers information will help prospective business students make informed decisions and find a business school that best fits their career goals.
About Discover Business Online
Discover Business encourages future business students make informed education decisions by providing in-depth resources, subject guides and rankings. Site staff analyze existing research, including scientific studies, factual data, current trends, first-hand experiences reported by the site's readers and collaboration with industry professionals.
Contacts
Links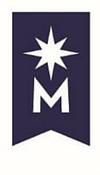 Bemidji State University, located in northern Minnesota's lake district, occupies a wooded campus along the shore of Lake Bemidji. A member of the colleges and universities of Minnesota State, Bemidji State offers more than 80 undergraduate majors and 11 graduate degrees encompassing arts, sciences and select professional programs. Bemidji State has an enrollment of more than 5,100 students and a faculty and staff of more than 550. University signature themes include environmental stewardship, civic engagement and global and multi-cultural understanding.
2017-B-L-030