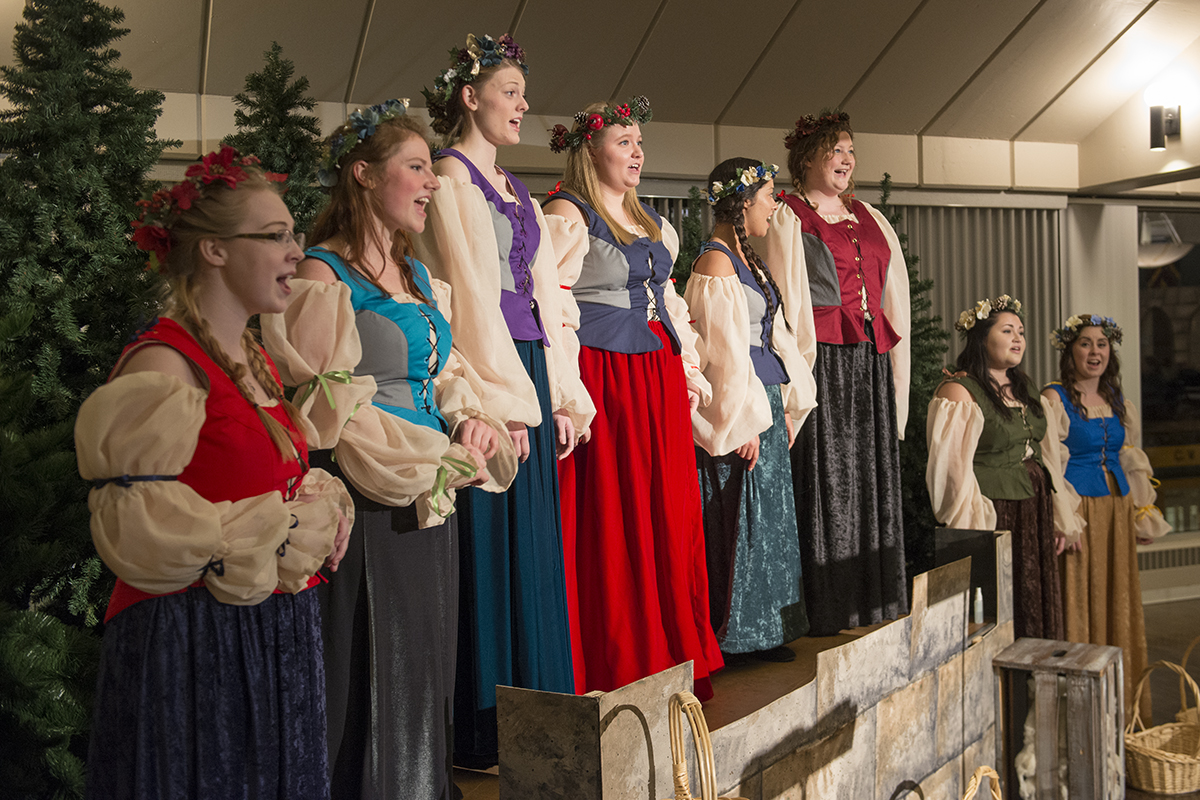 Bemidji State University's 48th Annual Madrigal Dinners, a northern Minnesota Yuletide tradition, begin Dec. 1 in the Beaux Arts Ballroom of upper Hobson Memorial Union.
The Madrigal Dinners are an annual musical dinner production of music and masque (play) sponsored by the Department of Music and presented by students from all majors across campus. This BSU tradition recreates a yuletide feast in a renaissance castle in Elizabethan England, complete with the Royal Court, Beggars, Cellar Keepers, Recorders, Royal Brass and the King's Players, who perform the masque.
The Madrigal Dinners run through Dec. 4. Doors for the Dec. 1-3 performances will open at 6 p.m. with an opening processional beginning promptly at 7 p.m. The Dec. 4 closing performance begins at 5 p.m. with doors opening at 4:15 p.m. Guests are requested to be seated before the start of the show.
Tickets, which are $38 each, are available only through advanced online sale and will not be sold at the doors.