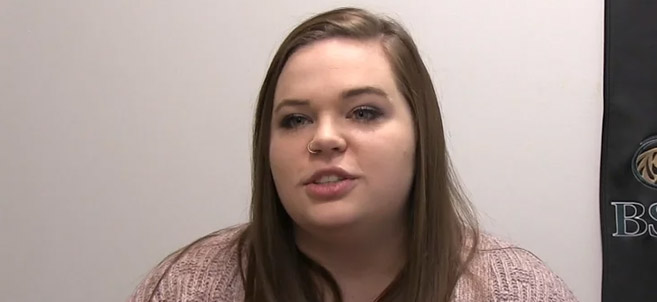 Hannah Sernett, a senior art and design major at Bemidji State University, has won a competition to design the booth used by the Exhibit Designers and Producers Association at EuroShop 2017.
Euroshop is Europe's largest exhibit and retail design trade show, held every three years. For winning the contest, the Shakopee, Minn., native will travel to Dusseldorf, Germany, and attend the show from March 5-9, 2017, as a representative in the association's booth.
"I got an email – and I wasn't supposed to know yet. The opportunity is absolutely amazing," she said. "It had me speechless for the first two days – I wasn't sure how to respond.
"I'm waiting for that moment of walking into the trade show and saying 'I created this.'"
Sernett's entry into the contest was a project in an Exhibit Design/Trade Show course taught by Sachel Josefson, assistant professor of technology, art and design.
"What this competition is meant to do is give the students a real-world project," Josefson said. "The students get a creative brief and are given a pretty short timeline to design and pitch the design solution to the problem. They have to go through the practice of developing their graphics into being production ready, and they ensure the structure will stand up and go through the process of it actually being built."
The contest included both BSU students and students from the Fashion Institute of Technology, a graduate-level design program in New York City. The association provided BSU and FIT faculty with a creative brief outlining expectations and requirements for the booth space, and also required pre- and post-show marketing materials.
The EDPA booth will fit in a 13.5x4x6-meter space in the EuroShop exhibit hall, and the creative brief called for the booth to include a meeting room, a kitchenette or closet for storing hospitality materials, Internet access, a reception desk, a storage room and floor covering.
Sernett's design features a central seating lounge with a large television screen flanked by the meeting room on the left and the reception area and kitchenette on the right. She adorned the booth's walls with a geometric pattern reflecting colors found in EDPA's logo.
"Architecturally it's beautiful and she understands the aesthetics of the design," Josefson said of Sernett's booth. "EuroShop dictates trends for the next three years, and she implements this geometric and parametric design that is trendy right now."
The winner was announced at the association's ACCESS16 conference, held Nov. 30-Dec. 2 in Orlando, Fla. This is the second time the EDPA has sponsored this competition to design its EuroShop booth, and BSU students have won both contests. Danika Stelton, a 2014 graduate who currently works at MG Design in Chicago, won the first competition in 2013.
Sernett said she had no idea how it would feel to be in Europe standing in a booth she designed, but that the experience already has validated her decision to become a designer.
"It's going to make my whole life feel real," she said. "I've loved art since I was little, but I've always thought it was playing – it wasn't a job. But this makes me realize that this is real. It's real life and something I'll be able to do forever.
"After winning this, I'm ready for the real world. This has made me confident that I've chosen the right path."
About the School of Technology, Art & Design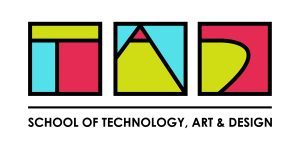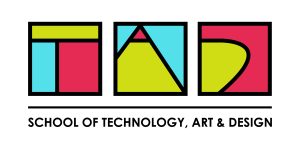 Bemidji State's School of Technology, Art & Design offers the only undergraduate exhibit design major in the United States. The program combines 3D design and marketing, allowing students to work independently and as part of teams designing exhibits for trade shows, museums and other educational exhibits, point-of-purchase displays and other retail environments. The program enjoys unparalleled relationships with the professional exhibit design industry and offers more than $20,000 in scholarships to its students each year. BSU's exhibit design majors have travel opportunities across the country and internationally, and nearly all of the program's graduates find jobs in the exhibit design industry.
"The Bemidji State exhibit design program has more career opportunities for graduates than we have graduates to fill these positions," said Dr. Bonnie Higgins, interim dean of BSU's College of Business. "If you choose to attend BSU and major in exhibit design, while rising to the challenge of the design program, you will graduate with exciting career opportunities."
Contact
Sachel Josefson, assistant professor of technology, art and design; (218) 755-2949, sjosefson@bemidjistate.edu
Links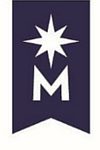 Bemidji State University, located in northern Minnesota's lake district, occupies a wooded campus along the shore of Lake Bemidji. A member of the colleges and universities of Minnesota State, Bemidji State offers more than 80 undergraduate majors and 11 graduate degrees encompassing arts, sciences and select professional programs. Bemidji State has an enrollment of more than 5,100 students and a faculty and staff of more than 550. University signature themes include environmental stewardship, civic engagement and global and multi-cultural understanding.
---
2017-B-R-009