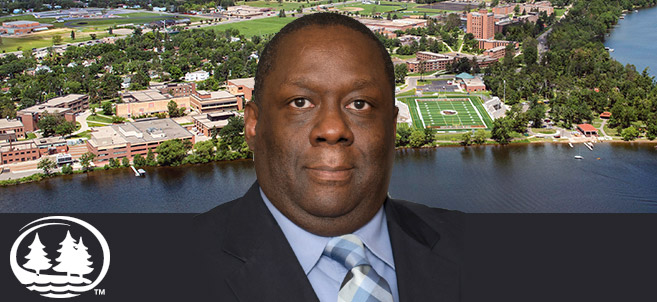 Dr. Jesse Grant has joined Bemidji State University as interim dean of students. Grant will have leadership responsibility that includes services for American Indian and veteran students, as well as campus housing, recreation, dining, the student union, student conduct and health and counseling.
"I am very excited about becoming a member of the BSU family," Grant said. "Believe it or not, becoming a dean of students has been my dream ever since I was seven years old. My first and most important task at BSU will be to learn the culture and needs of students. I am looking forward to working with the community to make student life exciting and vibrant, and a place where students will be continue to be proud of their alma mater."
Grant has 23 years of experience in higher education administration, most recently as an academic advisor and enrollment specialist at Eastern Gateway Community College in Youngstown, Ohio. He served as dean of students at Shawnee State University in Portsmouth, Ohio, in 2012 and held the same position at the University of Alaska Southeast in Juneau, from 2009 to 2012, with responsibility for 24 full-time staff and a $3.6 million budget.
Previously, he held a variety of student services positions on 10 different campuses in Michigan, Florida, Ohio, Pennsylvania and Missouri. In 1996-97, he was an area coordinator for residential housing at the University of Minnesota – Twin Cities.
He began his work at Bemidji State on Jan. 3 and reports to Provost and Vice President for Academic and Student Affairs Michael Anderson. The dean of students is a new job title at BSU, renamed from the dean of student success, a position held in an interim capacity over the past year by Dr. Mary Ward, who retired in December. Grant's interim appointment will last until June 30, 2018.
Grant will supervise administrators who lead BSU's Department of Housing & Residence Life, Hobson Memorial Union, the Student Center for Health & Counseling Center, the American Indian Resource Center and Veterans Services, among others.
Dr. Faith C. Hensrud, Bemidji State president, said Grant's range of experience makes him especially well-suited to lead the wide variety of areas he will oversee at BSU. He was selected through a national search.
"Jesse's extensive resume matches up extremely well to the areas he will lead at Bemidji State," she said. "We are fortunate to find someone who can lead from experience in so many fundamental aspects of student life."
Grant has a doctorate in higher education leadership from Western Michigan University in Kalamazoo, a master of arts in student development in postsecondary education from the University of Iowa and a bachelor of arts in sociology from Kent State University. He also has a post-master's certificate in enrollment management from Capella University and a global career development facilitator certification from the Center for Credentialing and Education in Greensboro, N.C.
Contact
Dr. Jesse Grant, interim dean of students, Bemidji State University; (218) 755-2075, jgrant@bemidjistate.edu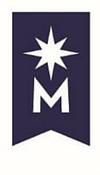 Bemidji State University, located in northern Minnesota's lake district, occupies a wooded campus along the shore of Lake Bemidji. A member of the colleges and universities of Minnesota State, Bemidji State offers more than 80 undergraduate majors and 11 graduate degrees encompassing arts, sciences and select professional programs. Bemidji State has an enrollment of more than 5,100 students and a faculty and staff of more than 550. University signature themes include environmental stewardship, civic engagement and global and multi-cultural understanding.
---
2017-B-L-046