Through a series of energy-efficient lighting projects on campus, Bemidji State University has received a rebate of more than $18,000 through Otter Tail Power Company's Conservation Improvement Program.
Recent projects in Deputy Hall, ARAMARK food facilities in Walnut Hall and the Hobson Memorial Union, and in BSU's residence halls included high-efficiency LED lighting rather than traditional fluorescent or incandescent lighting.
"Our campus works very hard at being environmentally responsible," said Travis Barnes, interim physical plant manager at Bemidji State. "We continue to look at different ways to be more sustainable and operate more efficiently, and our partnership with Otter Tail Power gives us access to money-saving programs and incentives. We can lower our energy bills and see a return on our investments."
Roger Garton, an energy management representative for Otter Tail Power Company, said BSU's projects saved a cumulative total of 29,103 watts of lighting load, and that BSU's rebate was based on the reduced wattage used by the new lighting as compared to previous lighting systems.
"It is great to see BSU continuing its dedication to energy conservation," Garton said.
He added that BSU also received a rebate incentive for using motion detectors to reduce operation time of the new lighting in certain areas, and that in addition to the rebates BSU would benefit from a lower cost to operate the more efficient systems.
About BSU's renovation projects
In the fall of 2016, BSU unveiled a completely renovated new home for its mass communication programs in the newly renamed Department of Integrative Media. Using space on the second floor of Deputy Hall which previously housed Lakeland Public Television, BSU created an integrated student media center which combines radio, video, television, online and print distribution channels in a single learning environment. The renovation also includes remodeled office space for faculty.
Over the summer, BSU renovated dining services areas in the Walnut Hall Upper Deck and the Food Court in lower Hobson Memorial Union and constructed the EcoGrounds coffee shop in the upper Hobson Memorial Union. It also renovated the cafeteria at Northwest Technical College.
BSU's residence hall project focused on an emergency power upgrade to service Oak, Pine, Walnut, Tamarack, Cedar, Birch, Decker and Linden Halls. BSU installed a new stand-by generator, circuit wiring, emergency lighting, and exit, egress and exterior lighting.
Contacts
Links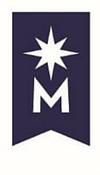 Bemidji State University, located in northern Minnesota's lake district, occupies a wooded campus along the shore of Lake Bemidji. A member of the colleges and universities of Minnesota State, Bemidji State offers more than 80 undergraduate majors and 11 graduate degrees encompassing arts, sciences and select professional programs. Bemidji State has an enrollment of more than 5,100 students and a faculty and staff of more than 550. University signature themes include environmental stewardship, civic engagement and global and multi-cultural understanding.
---
2017-B-L-042