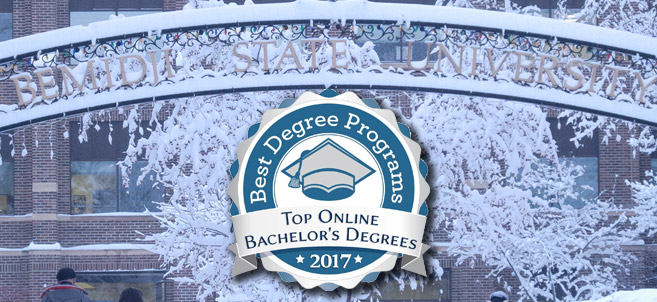 Bemidji State University's online bachelor's degree program in elementary education has been recognized as one of the nation's best by the website Best Degree Programs.
The site ranked BSU's program 14th on its 2017 list of the nation's 30 best online elementary education or early childhood education programs. Best Degree Programs developed its list by reviewing programs at institutions ranked highly by major publications such as Forbes Magazine, The Princeton Review and U.S. News and World Report, while also factoring in the program's affordability.
In September, U.S. News and World Report listed Bemidji State among the best colleges or universities in the Midwest region for the ninth consecutive year. BSU tied for 115th amongst all institutions in the region and for 35th among public institutions in the region. The publication also has made note of BSU's online programs, ranking them 187th out of 1,200 institutions in its examination of the nation's top online bachelor's degree programs.
About BSU's online elementary education program
Bemidji State's Distributed Learning in Teacher Education (DLiTE) is a three-year, online bachelor of science program that prepares students to earn K-6 teacher licenses. DLiTE combines online learning with three face-to-face meetings each year at Anoka-Ramsey Community College in Coon Rapids, Minn. This blended approach offers both convenience and opportunity for professional collaboration in a program that meets all Minnesota Board of Teaching requirements. BSU's program is ideal for rural and urban students who, for various reasons, cannot attend a fully on-campus program.
Ranking methodology
Best Degree Programs reviewed 102 accredited colleges and universities that offer online bachelor's degrees in elementary education or early childhood education using data from the National Center for Education Statistics' College Navigator. Then they reviewed rankings received from major publications like Forbes magazine, The Princeton Review, and U.S. News and World Report. Lastly, they narrowed down and listed the top 30 schools in order of affordability.
About Best Degree Programs
Best Degree Programs is a dedicated resource guide for helping students find the right degree that fits their career interests and helping find the best college or university that helps fit those needs. They not only find the best colleges in the nation for particular degrees but they also help find the most affordable for students.
Contact
Links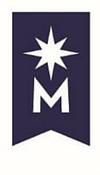 Bemidji State University, located in northern Minnesota's lake district, occupies a wooded campus along the shore of Lake Bemidji. A member of the colleges and universities of Minnesota State, Bemidji State offers more than 80 undergraduate majors and 11 graduate degrees encompassing arts, sciences and select professional programs. Bemidji State has an enrollment of more than 5,100 students and a faculty and staff of more than 550. University signature themes include environmental stewardship, civic engagement and global and multi-cultural understanding.
2017-B-L-049