Bruce Sutor '86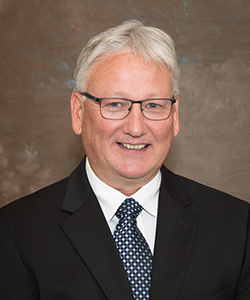 Bruce Sutor '86 earned a master's degree in biology from Bemidji State after graduating from St. John's University. He stayed at BSU until 1989, serving as director of the university's MedCareer program and as an instructor in the Division of Science and Mathematics.
Sutor completed his residency in psychiatry at the Mayo Clinic in Rochester in 1993. He served as a psychiatrist at St. Cloud Hospital before returning to Mayo in 1998 to become medical director of the Psychiatry Emergency Service Department for the Department of Psychiatry & Psychology. The various positions he has held with Mayo have led to his post as chair for Clinical Practice in the Department of Psychiatry & Psychology at the Rochester clinic, assistant professor of Psychiatry at the Mayo Clinic College of Medicine and consultant with the Department of Psychiatry & Psychology at the Mayo Clinic.
He has given presentations both nationally and internationally, served as co- or principal investigator on over a dozen Institutional Review Boards and has published numerous articles, book chapters, editorials, letters and abstracts.
Sutor and his wife, Shari '84, who is a researcher at the Mayo Clinic, live in Rochester.
Tracie Curb-Crowser '90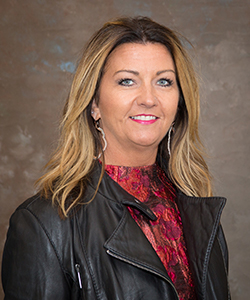 Tracie Curb-Crowser '90 graduated magna cum laude from Bemidji State University with a degree in industrial technology and an emphasis in graphic design. Her degree and experience prepared the Bemidji native to build a 22-year relationship with General Mills, Inc., working as a freelance creative director on all of their brands.
In 1994, Curb-Crowser and her husband, Tom '89, combined graphic design skills, branding acumen and entrepreneurial spirit to launch the Curb-Crowser Agency. The Minneapolis-based firm provides a variety of strategic and creative services. She serves as chair of the board for Curb-Crowser 2.0.
In addition, Curb-Crowser is certified by the Women's Business Enterprise Council, has earned industry awards and has volunteered for community organizations such as MoveFwd, Phoenix Learning Center and St. Paul's Lutheran Church. The couple live in Hanover. They have two daughters, Taylor and Sydney.
Mark Ploen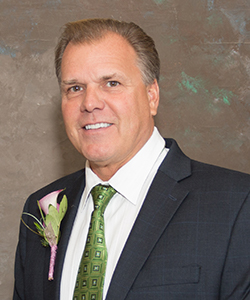 Mark Ploen ('80-84) began at BSU as a business major but followed the appeal of "hands-on" courses to pursue a degree in industrial education. Just a few credits shy of a degree, he and his then-girlfriend, now wife, Arlette, headed to Alaska with two friends.
Ploen went to work for an environmental services firm pioneering procedures for drilling safely in sensitive surroundings and researching accident responses. His experience prepared him to respond when the Exxon Valdez ran aground in 1989. He was among those who worked on the nine-month cleanup of Prince William Sound.
In 1992, Ploen became founder, president and owner of Qualitech Environmental in Houston, Texas. In 1997 he relocated the firm to Minnesota. The Chaska-based business provides equipment and services for oil spill response and prevention worldwide. In addition to being called on to respond to the 2010 Deepwater Horizon incident in the Gulf of Mexico, Ploen has been involved with virtually every aspect of the industry that plans for and responds to oil spills.
The Ploens have two grown children, Saren and Marissa. They have homes in Minnetrista and Naples, Fla.

Dr. Abby Meyer
Dr. Abby (Stritesky) Meyer '01 used her full-tuition academic scholarship to major in biology at BSU, where she was a standout athlete, competing in volleyball and playing on the 1999 NSIC Champion softball team. Meyer was a student athletic trainer for the university's football and women's basketball teams and rounded out her student experience by acting in a play and studying abroad. She graduated summa cum laude with a bachelor of science degree in biology and minors in chemistry, Spanish and exercise science.
Meyer is a pediatric ear, nose and throat doctor with Children's Hospitals and Clinics of Minnesota and is board certified in otolaryngology with a specialty in pediatric otolaryngology. She also is an assistant professor at the University of Minnesota Medical School and in the process of completing a master of public health degree in epidemiology. She received her medical degree from the University of Minnesota in 2005 and then completed a five-year residency in otolaryngology at the University of Minnesota Medical Center and a fellowship in pediatric otolaryngology at University of Washington/Seattle Children's Hospital. Meyer is board certified in otolaryngology with a specialty in pediatric otolaryngology.
A member of Lion's Club International, she volunteers with the Minnesota Department of Health's Newborn Screening Advisory Committee and was named one of Minnesota Monthly's "Best Doctors" in 2014 and 2016. Meyer is married to Chris Meyer '01 and is mother to Harrison and Lincoln. The family lives in Brooklyn Park.