Professor Tom Lundquist of Santa Monica College shows his futuristic digital artwork prints "Sci-Fi Jumbo" in Bemidji State University's Talley Gallery, open now through Feb. 10.
Lundquist produced these pieces by mixing digital modeling or digital painting with realistic elements.
"Why do they need to be so big? I had just finished doing a 96 image print series where everything was poster size," Lundquist said. "Changing the scale would prevent me from repeating those posters with a different set of characters. Since I own a big printer, I decided to let it roar."
His works have been shown in many solo and group shows throughout the United States. Recent solo exhibits include Lock Haven University's John Sloan Fine Arts Center Gallery in 2014 and at the Ormond Memorial Art Museum Ormond Beach, Fla., in 2016. He also has exhibited work in several group shows.
"Sci-Fi Jumbo" features 10 works, including "Red Man" and "Jungle Back Double."
Lundquist says his interest in exploring science fiction themes in his work came after realizing the genre offered possibilities for subjects that could reach any audience.
"I watched a set of interviews with the actors and FX artists who were bringing Dr. Who into the contemporary world in 2005," he said. "When they explained that it was a children's show, I realized that this genre could be exciting — even alarming — without being vicious or horrifying. That was intriguing and a dozen ideas grew out of it."
About Tom Lundquist
Tom Lundquist was born in 1950 in Minneapolis, Minn. He graduated from California State University Northridge in 1972 and began using computers to create art after spending much of his youth making elaborately detailed drawings. He teaches a computer design class and a drawing moonlight class at Santa Monica College.
About the Talley Gallery
Located in Bridgeman Hall room 140 on the campus of Bemidji State University, the Talley Gallery is barrier-free and open at no charge to the public. The gallery is open Monday through Friday from 9 a.m.-4 p.m.
Contact
Links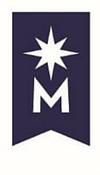 Bemidji State University, located in northern Minnesota's lake district, occupies a wooded campus along the shore of Lake Bemidji. A member of the colleges and universities of Minnesota State, Bemidji State offers more than 80 undergraduate majors and 11 graduate degrees encompassing arts, sciences and select professional programs. Bemidji State has an enrollment of approximately 5,000 students and a faculty and staff of more than 550. University signature themes include environmental stewardship, civic engagement and global and multi-cultural understanding.
---
2017-B-L-052