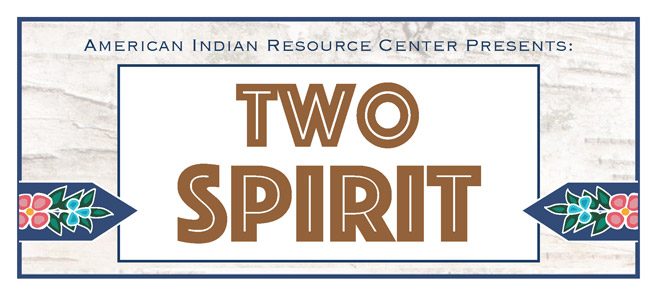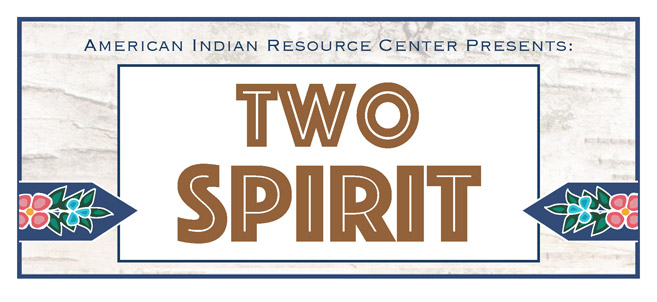 Bemidji State University alumnus Arnold Dahl-Wooley, a member of the Leech Lake Band of Ojibwe, will discuss the history of the Two Spirit population in Native American society during a Jan 30 presentation at the university's American Indian Resource Center.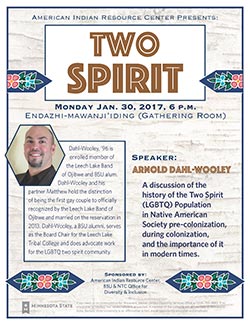 Full-size event poster
Dahl-Wooley's presentation begins at 6 p.m. in the AIRC's Endazhi-Mawanji'iding (Gathering Room).
The Two Spirit talk will be about the history of the LGBTQ population in Native American society pre-colonization and the importance of this history in modern times.
"This is a presentation that we have wanted to do for some time," said Bill Blackwell, Jr., executive director of the AIRC. "There is a growing number of students at the AIRC who identify as two spirt. One of our top goals at the AIRC is to provide a space that is inclusive and inviting to everyone. Speakers like Arnold really help work towards achieving that goal."
Blackwell said that initial reaction to the presentation has been positive, and that social media posts announcing the event have been the center's most-viewed and most-shared posts ever.
"We are looking forward to a great event," he said.
Dahl-Wooley and his partner Matthew hold the honor of the first gay couple to be recognized by the Leech Lake Band of Ojibwe. They were married on the reservation in 2013. Dahl-Wooley also does advocate work for the LGBTQ two spirit community and serves as board chair for Leech Lake Tribal College.
Contact
Links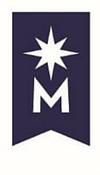 Bemidji State University, located in northern Minnesota's lake district, occupies a wooded campus along the shore of Lake Bemidji. A member of the colleges and universities of Minnesota State, Bemidji State offers more than 80 undergraduate majors and 11 graduate degrees encompassing arts, sciences and select professional programs. Bemidji State has an enrollment of more than 5,100 students and a faculty and staff of more than 550. University signature themes include environmental stewardship, civic engagement and global and multi-cultural understanding.
---
2017-B-L-057