Former "Prairie Home Companion" host Garrison Keillor is bringing a new brand of humor to Bemidji State University on April 24.
Bemidji is one of five stops across Minnesota on what Keillor is calling "The Gratitude Tour," in which he will experiment with humor found in life's serendipity and lucky breaks rather than its setbacks and pitfalls.
The one-man show is scheduled to begin at 7 p.m. in the Beaux Arts Ballroom in the Upper Hobson Memorial Union.
Tickets, which are $25 for the public and $10 for school staff, with all students admitted free, are available in person at the information desk in BSU's upper Hobson Memorial Union, or online at Optivation.org. The union information desk is open weekdays from 8 a.m.—4 p.m. Seating is general admission and available tickets are limited. Three of the other four stops on the Gratitude Tour are already sold out.
Garrison Keillor
Garrison Keillor was born in 1942 in Anoka, Minn., and began his radio career as a freshman at the University of Minnesota, from which he graduated in 1966. He went to work for Minnesota Public Radio in 1969, and from July 6, 1974, through July 1, 2016, he created and hosted his popular variety show, A Prairie Home Companion, for some 3.5 million listeners on 700 public radio stations coast to coast and beyond. Keillor has been honored with Grammy, ACE, and George Foster Peabody awards, the National Humanities Medal and election to the American Academy of Arts and Letters. His many books include Lake Wobegon Days, The Book of Guys, Pilgrims: A Wobegon Romance, Guy Noir and the Straight Skinny, and The Keillor Reader (Viking). He hosts the daily program The Writer's Almanac and is the editor of several anthologies of poetry — most recently, Good Poems: American Places (Viking). In 2006, Keillor played himself in the movie adaptation of his show, a film directed by Robert Altman. He has two grandsons and in 2007, he opened an independent bookstore, Common Good Books, in St. Paul, the city where he and his wife and daughter make their home.
The Gratitude Tour
April 23 – Mitchell Auditorium, The College of Saint Scholastica, Duluth
April 24 – Beaux Arts Ballroom, Bemidji State University, Bemidji
April 25 – Escher Auditorium, College of Saint Benedict, St. Joseph
April 26 – Christ Chapel, Gustavus Adolphus College, St. Peter
April 28 – Knutson Center, Concordia College, Moorhead
Calendar
April 24 – 7 p.m. – Garrison Keillor, "The Gratitude Tour," Beaux Arts Ballroom, Bemidji State University. Tickets: $25, free for students. garrisonkeillor.com
Contact
Links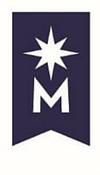 Bemidji State University, located in northern Minnesota's lake district, occupies a wooded campus along the shore of Lake Bemidji. A member of the colleges and universities of Minnesota State, Bemidji State offers more than 80 undergraduate majors and 11 graduate degrees encompassing arts, sciences and select professional programs. Bemidji State has an enrollment of more than 5,100 students and a faculty and staff of more than 550. University signature themes include environmental stewardship, civic engagement and global and multi-cultural understanding.
---
2017-B-L-058