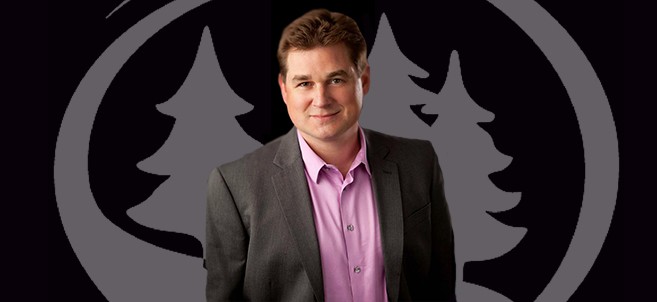 Dr. Stephen Carlson, professor of music at Bemidji State University, will perform some of his favorite classical piano works during a free Feb. 24 recital on campus. The performance also will serve as a preview for a Distinguished Alumnus Recital he will perform at the University of Iowa in March.
Carlson's recital will be held in the Thompson Recital Hall of BSU's Bangsberg Fine Arts Complex beginning at 7:30 p.m. Admission is free for everyone.
"As always, I hope that the audience will enjoy hearing these wonderful works, some of which are seldom heard," Carlson said. "It is our job to convey what the composer wrote, and therefore, we have an incredible challenge. It requires our utmost effort."
The recital will feature several of Carlson's favorite pieces, including:
Six Variations, op. 34 — Beethoven's Six Variations, op. 34 features a new style for the composer, having a variety of themes played in different keys and at a range of tempos.
Polonaise in A-flat major, op. 53 ("Heroic") — Chopin's "Heroic" was a piece that Chopin himself could not play due to his relatively frail nature. This piece reflects the dance characteristics on which it is based the underscores of this piece shows the stately character that one must convey in a polonaise.
Three Movements from Petrushka — Stravinsky's Three Movements from Petrushka was arranged ten years after writing the highly successful ballet for Arthur Rubinstein. The pieces give a brief story line of the ballet which is famous but seldom staged.
Seven Preludes — Carlson will perform seven of Rachmaninoff's 24 Preludes which expand the short melodies common in the Baroque and Classical eras into complex polyphonic forms –– two or more simultaneous lines of independent melody –– that push the technical, harmonic and rhythmic boundaries of the piano and tests a pianist's skill.
Distinguished Alumnus Recital at the University of Iowa
Carlson will repeat the performance in early March at the University of Iowa School of Music, where he will deliver a Distinguished Alumnus Recital and give a master class for the school's students. Carlson's recital is part of a "Come Home" series of concerts featuring the school's alumni, emeritus and former faculty, along with other special events, which celebrate the university's new Voxman Music Building. The $189 million, 190,000-square-foot complex replaces the school's previous home, which was destroyed during the Iowa River's historic 2008 flood.
"It is a great honor, as well as a daunting task, to be asked to give both a recital and a master class at one of the most renowned schools of music in the United States," Carlson said. "This is yet another reflection of the excellent work that we do in the Department of Music at BSU."
Carlson is one of nine alumni who have been invited to return for their Distinguished Alumni Piano Festival and one of two who have been asked to perform a full-length piano recital. Carlson is the school's only alumnus who will give a masterclass to the university's piano majors during the school's year-long celebration.
Carlson's masterclass will be held on March 8, at 1:30 p.m. and his solo recital will be held on March 9 at 7:30 p.m. Both events will be held in the University of Iowa's Voxman Music Building.
About Dr. Stephen Carlson
Dr. Stephen Carlson, chair of the Department of Music and professor of music at Bemidji State University, earned his doctorate in piano performance and pedagogy from the University of Iowa. He also holds degrees from the University of Illinois and Gustavus Adolphus College. He has performed multiple times at the Minnesota Valley Somarfest in St. Paul, Minn., and has performed as a guest pianist with the Bemidji Symphony Orchestra. In 2005, he made his New York debut as a solo recitalist in Carnegie Hall's Weill Recital Hall. He has traveled to colleges, universities and festivals across the U.S. and Canada performing as a soloist and as a master-class instructor.
Calendar
Feb. 24 – 7:30 p.m. – Thompson Recital Hall, Bangsberg Fine Arts Complex, Bemidji State University. Faculty Rectal: Dr. Stephen Carlson, piano. Beethoven's 6 Variations, op. 34; Chopin's "Heroic" Polonaise; Stravinsky's Three Movements from "Petrushka", and 7 of Rachmaninoff's Preludes. Free.
Contact
Links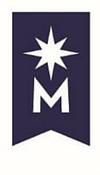 Bemidji State University, located in northern Minnesota's lake district, occupies a wooded campus along the shore of Lake Bemidji. A member of the colleges and universities of Minnesota State, Bemidji State offers more than 80 undergraduate majors and 11 graduate degrees encompassing arts, sciences and select professional programs. Bemidji State has an enrollment of more than 5,100 students and a faculty and staff of more than 550. University signature themes include environmental stewardship, civic engagement and global and multi-cultural understanding.
---
2017-B-L-063