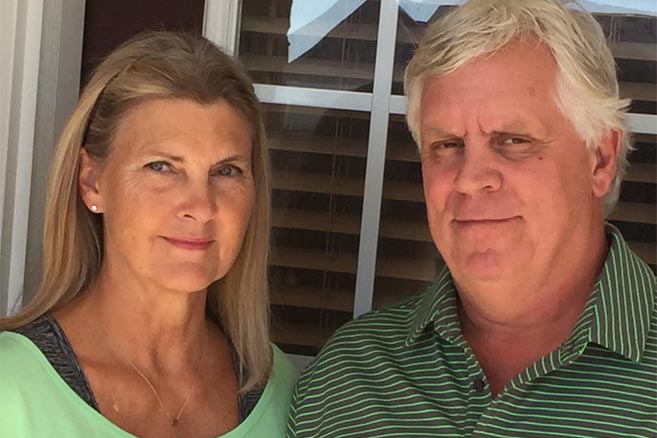 During his playing days as goalie for the BSU hockey team, Charlie Scanlon had the opportunity to see all the ice in front of him. It was a lesson he took into his career as a physical education teacher and coach.
In 40 years coaching in the Apple Valley school district, Charlie won nine state championships and guided the boys' soccer team to a remarkable 586 wins.  He was the high school's first coach in girls' hockey when the competition began in 1995 and won 217 games with two titles before stepping aside in 2010. His record in state finals remains unblemished at 11-0.
"Goalies make good coaches," Scanlon said. "They see the game from a whole perspective."
Chris Scanlon, Charlie's son who played soccer for him at Apple Valley, described this facet of his father's coaching style. Chris once told a reporter that some practices were held without a soccer ball. Instead of diagramming X's and O's on a blackboard, his dad would gather the team together and talk about life.
Scanlon credits such legendary coaches as Bob Peters, Herb Brooks and Bob Johnson as influences on his style. He helped win two national titles for Peters when he was an All-America player at BSU from 1972-75. He admits that part of his own enthusiastic approach to locker room speeches was inspired by those he received as a Beaver.
But it wasn't always about the game, Scanlon said. His goal was to make a difference in his players' lives and help them reach their potential, a broad view that covered games on the field as well as the game of life.
Although retired, he remains active as a consultant to other coaches and plans on spending time with his wife, Barbara, who graduated from BSU in 1974 and retired from a career at Delta Airlines. They have four adult children.