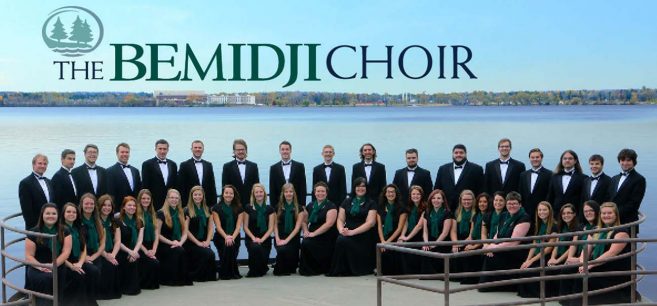 Bemidji State University's Bemidji Choir and Chamber Singers will begin their annual spring concert tour March 30 in Mankato, culminating with an April 2 home concert in Bemidji.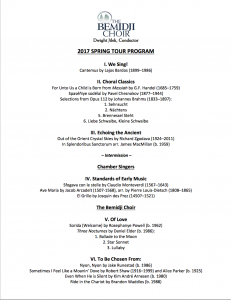 Download Tour Program (PDF)
Under the direction of Dr. Dwight Jilek, assistant professor of music, the tour will include daytime performances and workshops at local high schools followed by public concerts in the evenings. The tour will visit:
March 30, 7:45 p.m.: Good Counsel Chapel, 170 Good Counsel Drive, Mankato, Minn.
March 31, 7:30 p.m.: St. Michael's Lutheran Church, 1660 County B Rd W, Roseville, Minn.
April 1, 7:30 p.m.: St. Mary's Cathedral, 25 8th Ave S, St. Cloud, Minn.
April 2, 7:30 p.m.: Home Concert, Bemidji State University Bangsberg Fine Arts Complex Main Theater.
The March 30–31 and April 1 concerts are free of charge and open to the public. Free-will offerings will be taken at all three locations to support the choir's planned spring 2018 international tour to the Baltics.
Admission for the April 2 Home Concert in Bemidji is $8 for adults and $5 for seniors; students are admitted free.
During the tour, the BSU choirs also will make several stops at regional high schools for performances and workshops. BSU will visit Mounds View High School in Arden Hills March 29; Mankato East and Mankato West high schools March 30; and Shattuck St. Mary's in Faribault March 31.
Dr. Dwight Jilek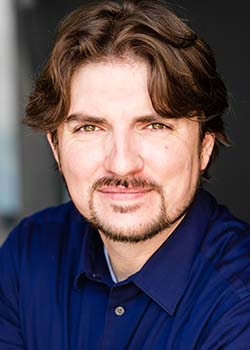 Dr. Dwight Jilek joined the Bemidji State University faculty in 2016 as just the fourth director since BSU choral music programs began in 1937. He came to Bemidji from the University of North Texas, where he received the school's 2016 Outstanding Graduate Conductor award, conducted UNT's Concert Choir and was conducting associate with the Dallas Symphony Chorus. Jilek arrived at North Texas in 2013 after completing his master's degree at Michigan State, and prior to that he spent six years as vocal music director at Northfield (Minn.) High School. There, he oversaw five curricular and four extracurricular choirs. Under his direction, the Northfield Concert Choir was accepted by audition to perform in the inaugural Minnesota American Choral Directors Association (ACDA) Choral Arts Finale in 2006, at the Dorian Choral Invitational and the Minnesota State ACDA Convention in 2007, and at the Minnesota Music Educators Association convention in 2008. Northfield also was a featured choir at the 2009 St. Olaf Choral Festival.
In addition to his doctorate from North Texas, Jilek has a bachelor's degree in vocal music education from Concordia College in Moorhead, Minn., and a master's degree in choral conducting from Michigan State University.
The Bemidji Choir
The Bemidji Choir was founded in 1937 by Carl O. Thompson and has gained an international reputation for excellence. The choir has toured extensively throughout the United States and Europe, including performances at Carnegie Hall and in Austria, the Czech Republic, Germany, Hungary, Italy, Scotland, Switzerland and England. For nearly five decades, the choir has produced Bemidji State's annual Madrigal Dinners.
The Chamber Singers
The Chamber Singers is an ensemble of 17 singers chosen by audition from The Bemidji Choir. They specialize in early music from the ancient, Renaissance, Baroque, and Early Classical eras. During the fall semester, The Chamber Singers serve as the Royal Court for BSU's annual Madrigal Dinners.
In 1996, The Chamber Singers performed in Carnegie Hall as the centerpiece of the inaugural National Madrigal Festival, and in 2002 they performed at the North Central Division Convention of the American Choral Directors Association in Des Moines, Iowa. The group returned to Carnegie Hall in April 2015 for the annual Gotham SINGS! Choral Showcase.
Contact
Links