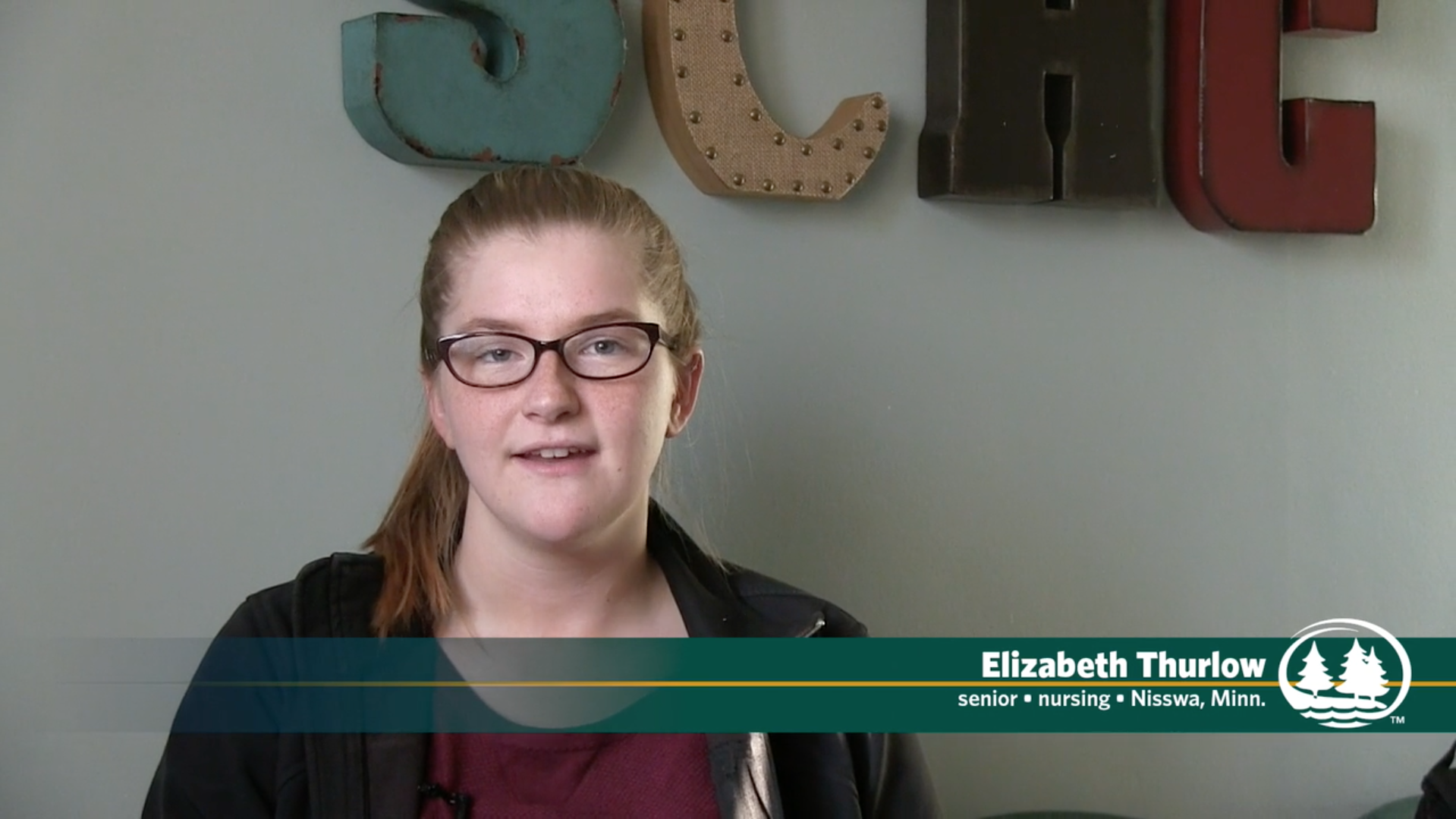 The need for increased access to mental health peer support and awareness on campus has brought a group of 11 Bemidji State University students together to form a new Student Mental Health Advisory Board.
The group came together following conversations held after the BSU Student Center for Health and Counseling's Mental Health Panel, held on campus in September 2016. The annual panel discussion has become an increasingly popular and important avenue for students to advocate for mental health awareness. It also has served an important role in helping to reduce the social stigma surrounding mental health and the stigmas surrounding people who seek help for mental health-related issues.
Elizabeth Thurlow, a senior nursing and biology major from Nisswa and one of the new group's founding members, hopes the advisory board can create a culture of support for students with mental health-related issues.
"I really wanted to get started just by creating a foundation here at Bemidji State University," she said. "I do know we have some services available, but I do know there is always room for improvement, and there's always the need for improvement.
"I would personally love to see some type of QPR (Question, Persuade, and Refer) training that deals with suicide prevention awareness."
The advisory board serves BSU's student body by spreading awareness about mental health issues affecting students, investigate and implement peer support options, work to reduce the stigma associated with mental health issues and create a welcome and accepting campus environment.
The board, which will advise BSU's Student Center for Health and Counseling on best practices to meet student mental health needs, meets bi-weekly. Board members collaborate on ideas to "stamp out the stigma" and to organize services and events that promote mental health awareness. The board also will plan next year's Mental Health Panel.
Lora Bertelsen, a counselor at BSU's Student Center for Health and Counseling, recognizes that students know what students need and therefore should be involved in making decisions.
"They have very important insight on the best way to offer services for students impacted by mental illness," she said. "We will provide information on SCHC counseling services priorities and protocols. Group members will then be asked to problem solve, brainstorm and advise the counseling staff on the best ways to meet student mental health needs. Topics might include on-line scheduling and website improvements, individual versus group counseling, educational programming and outreach and mental health panels."
Along with the opportunity to make an impact on their community, board members will also have the opportunity for personal growth and preparation for life.
"Students will learn how to talk about difficult topics, build skills for improving their own mental health, become more engaged in campus life and increase confidence for other leadership roles," Bertelsen said. "Student board members will be empowered to identify the most effective and efficient way to use limited counseling resources to support the mental health needs of BSU students."
Contact:
Bemidji State University, located in northern Minnesota's lake district, occupies a wooded campus along the shore of Lake Bemidji. A member of the colleges and universities of Minnesota State, Bemidji State offers more than 80 undergraduate majors and 11 graduate degrees encompassing arts, sciences and select professional programs. Bemidji State has an enrollment of more than 5,100 students and a faculty and staff of more than 550. University signature themes include environmental stewardship, civic engagement and global and multi-cultural understanding.