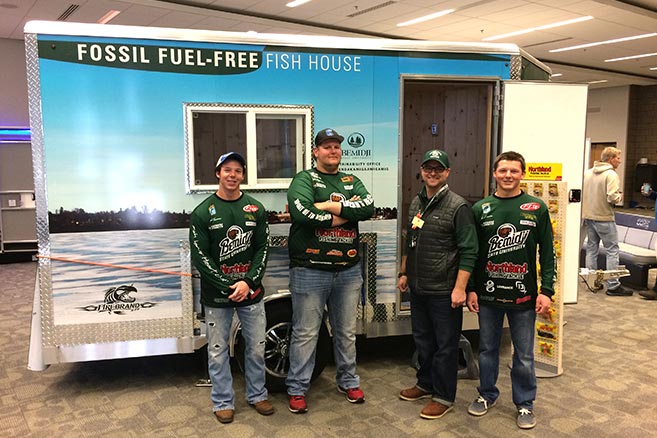 A new member of the BSU Alumni & Foundation team is excited about finding win-win opportunities for businesses to market themselves while enriching the learning experience for Bemidji State University students.
Mike Mulry, who joined the staff in September as director of engagement marketing, is broadly responsible for forging creative connections with alumni and students.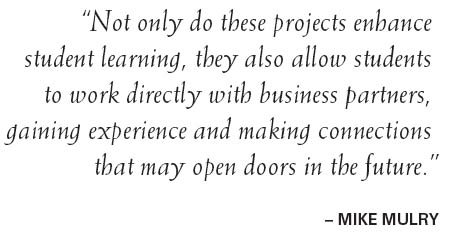 He's especially enthusiastic about what's known as "cause marketing," in which vendors reach audiences through monetary or in-kind support of a non-profit venture. This strategy was a focus in his last job, in which he worked with the American Red Cross, among other clients.
"Corporations have traditionally given money in return for having their logo placed somewhere," Mulry said. "That has obvious benefits, but I've found companies are very much interested in two-way connections. They want to partner in an authentic way that involves their products and services."
One example of Mulry's work so far involves the BSU Collegiate Fishing Team, a club sport whose participants have successfully competed at the highest level.
Team members had already enlisted Bemidji Marine to furnish a 2017 Ranger bass boat and trailer for them to use at tournaments around the country. Mulry has raised the students' sights with a plan to recruit an auto dealer willing to furnish a pickup truck to haul the boat.
But first, he plans to involve BSU design students in a competition for a vinyl wrap around the truck, boat and trailer. The winning design will be the centerpiece of a sponsorship pitch to one or more dealers, hopefully this spring.
Mulry and several fishing team members traveled to Blaine for the Hard Water Ice Fishing Expo on Nov. 18-20 to show off another project, a solar-powered fish house completed last year by students at BSU and Northwest Technical College.
Already, the Fossil Fuel-Free Fish House has sparked conversation with Ion Augurs, which is interested in how solar power could be used to recharge its battery-powered fishing augurs.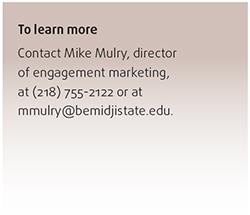 Mulry also is exploring the possibility of gathering sponsors to help convert an ice house that's been used as the BSU ticket booth into an on-ice lab for aquatic biology students.
Other projects that may lend themselves to cause marketing include a student-designed tiny house, which could feature energy-efficient windows and other innovations, and a recumbent bicycle whose fairing, or housing, may bear sponsor logos.