The Minnesota State colleges and universities system office today announced that Kierstin Hoven, director of campus recreation at Bemidji State University, is the recipient of the Board of Trustees' 2017 Professional Excellence in Service Award.
Hoven received the award April 19 at the 2017 Board of Trustees Awards ceremony in St. Paul.
In selecting Hoven for the honor, the Board of Trustees noted her exceptional record of accomplishments over more than 20 years at Bemidji State University. She completed both undergraduate and graduate degrees from Bemidji State, and the path to her current position as director of campus recreation began as a student worker in the office she now directs. The board also made note of her superior supervisory skills, her dedication to developing a team environment on her staff and a commitment to creating a culture that allows her staff to reach its full potential and to find ways to positively impact students.
"It was an honor and so humbling," Hoven said. "To think that we can get recognized for the things we love to do with our students is pretty amazing."
In addition to her own work, she collaborates with admissions, advising and other offices, serves as a Beaver Success Coach and is a First-Year Experience instructor. She led the development of BSU's "Best You @ BSU" wellness initiative and has been an active participant and presenter at local, regional and national conferences. She also has participated in the prestigious and highly selective Alice Manicur Symposium, an intensive professional development program that offers a variety of strategic and transformational leadership experiences.
The board also made note of Hoven's ability to connect her daily work to the university's mission and its ideas of innovation, student success, service to others and appreciation for diverse peoples.
"Kierstin's determination to make a difference in others' lives distinguished her as a nominee for the Board of Trustees Professional Excellence Award," said Faith Hensrud, president of Bemidji State University. "For her, having a revolving group of student workers in the BSU Department of Recreation is not merely an asset to be efficiently leveraged. She seizes the chance to provide these young adults an engaging experience that can prepare them for future opportunities. In addition, she views her work to attract local residents as regular users of the Gillett Wellness Center as a way to improve the health and well-being of the community while promoting a mutually beneficial connection with the university. She is a true standout whose professional excellence is an inspiring example to all."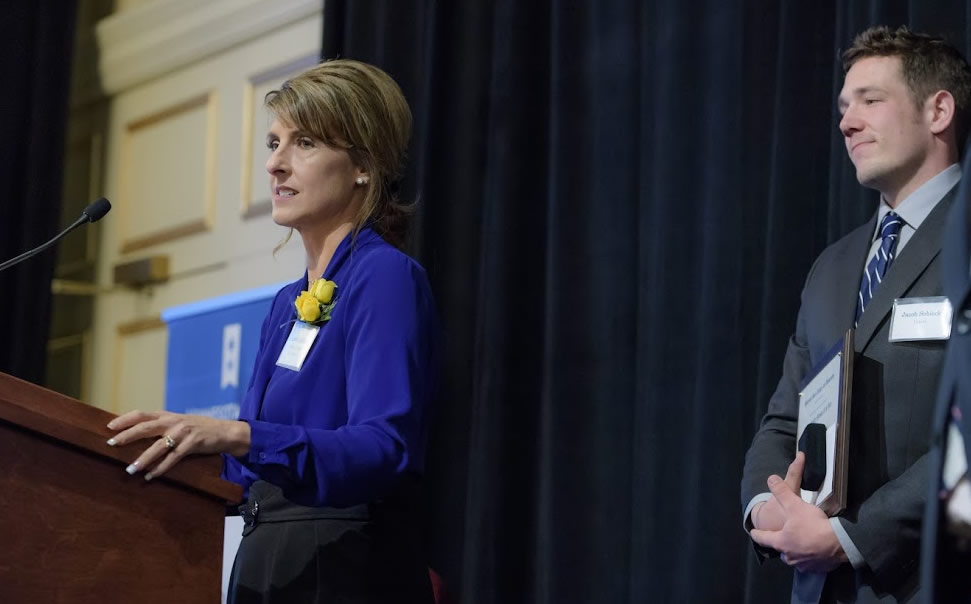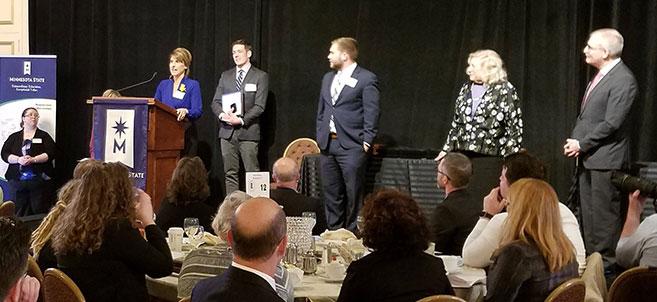 About the Professional Excellence in Service Award
The Professional Excellence in Service Award has been bestowed upon university service faculty to acknowledge and reward exceptional individual professional accomplishment for the last three years. The award encourages ongoing excellence in the key roles that service faculty fulfill at the Minnesota State system's universities. Service faculty serve a variety of professional roles at the system's universities including advising and counseling students; recruitment, retention and placement of students; residential life programming; facilitation of student groups and student leadership; and other involvement in university and community activities.
A review committee evaluates nominees representing each of the system's seven state universities for exceptional work performance, advancement of the university's mission, expertise, creative achievement and professional development, and contribution to student growth and development.
Links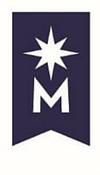 Bemidji State University, located in northern Minnesota's lake district, occupies a wooded campus along the shore of Lake Bemidji. A member of the colleges and universities of Minnesota State, Bemidji State offers more than 80 undergraduate majors and 11 graduate degrees encompassing arts, sciences and select professional programs. Bemidji State has an enrollment of more than 5,100 students and a faculty and staff of more than 550. University signature themes include environmental stewardship, civic engagement and global and multi-cultural understanding.
---
2017-B-L-090