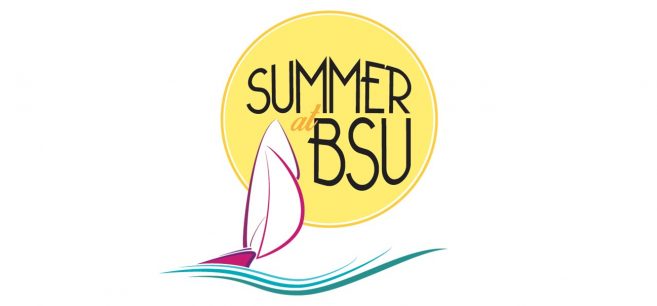 Kids of all ages interested in exploring careers in the health care field, learning a new language, mastering their musical instrument, learning about the world around them or training with college coaches and athletes in their preferred sport can find a summer camp to help them achieve their dreams at Bemidji State University.
Camps are coordinated by the university's Summer Programs office and operated by a variety of on- and off-campus organizations. Information on all camps, including links to specific registration information for each camp, is available on the BSU Summer Session website. Visit bemidjistate.edu and search for "summer".
Scrubs Camp
June 11–16 — High school students entering grades 9-12 this fall and who are interested in exploring careers in health care are invited to attend a two-day Scrubs Camp at Bemidji State University this summer. The cost is $500 for the instructional costs, overnight accommodations, transportation to off-site facilities during the camp, all meals, and scrubs.
Ojibwemowin Niibinishi Gabeshi
July 10–14 and July 17–21 — The Ojibwemowin Niibinishi Gabeshi — Ojibwe Summer Camp — is a program for high school students entering grades 9-12 who have a desire to learn more about the first people of Minnesota. Students will capture the essence of Ojibwe culture in an intensive language program. Cost for the week-long camp is $500.
Bemidji MusiCamp
July 16–22 — Bemidji MusiCamp is a summer music program led by music educators from across the region. Founded in 1948, MusiCamp is one of the oldest camps in the country. Bemidji MusiCamp is open to students who have completed their first year of band through students who have finished 12th grade. The cost is $275 and includes all camp activities, lodging and meals.
Scuba Science Camp
July 17–23 — Students ages 12–14 can learn to scuba dive and the physics, chemistry, biology and environmental sciences behind it. Camp meets 8 a.m.–2 p.m. daily at Bemidji State University for classroom and pool sessions. Applications are available online and scholarships are available for a limited number of applicants.
Happy Dancing Turtle EcoCamp
July 24–28 — Camp participants in grades 1-4 will learn about the environment through active, fun, hands-on activities. The camp is held 9 a.m—3 p.m. at BSU's American Indian Resource Center and costs $150.
Canadian Professional Goalie School
July 31–August 4 — Steve Briere, NHL Goalie Coach for the Toronto Maple Leafs and owner of Canadian Professional Goalie Schools, will host his annual Elite Goalie Camp at BSU. The camp is designed for elite goaltenders 15 years of age and up and is open to players from around the world. The camp provides the opportunity to interact with and learn from other goaltenders throughout the camp. Cost for the five-day camp is $995.
Bemidji State University Athletic Camps
Bemidji State University offers a variety of athletic camps to help you refine skills and develop leadership while socializing amongst peers. Camps currently being offered include soccer, basketball, volleyball, football, hockey and baseball. Information on these camps is available at bsubeavers.com. Prices vary per camp.
LINKS
CONTACT
Bemidji State University, located in northern Minnesota's lake district, occupies a wooded campus along the shore of Lake Bemidji. A member of the colleges and universities of Minnesota State, Bemidji State offers more than 80 undergraduate majors and 11 graduate degrees encompassing arts, sciences and select professional programs. Bemidji State has an enrollment of more than 5,100 students and a faculty and staff of more than 550. University signature themes include environmental stewardship, civic engagement and global and multi-cultural understanding.