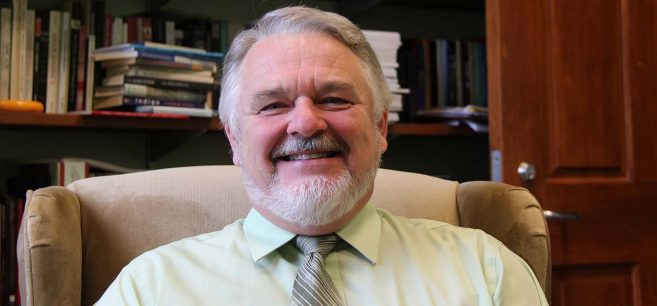 Dr. George Anthony "Tony" Peffer, special assistant to the president at Castleton (Vt.) University, has been named provost and vice president for academic and student affairs at Bemidji State University.
"I am pleased that Tony will be joining us," said Dr. Faith C. Hensrud, president of Bemidji State University and Northwest Technical College. "He is an experienced leader who values relationships. He has extensive program planning and accreditation experience, he values collaboration and has experience recruiting international students and faculty."
Peffer has been at Castleton University in a variety of progressively responsible roles since 2007, starting as associate academic dean. He later was dean of undergraduate studies and chief academic officer before assuming his current role in 2016. A member of Castleton President Dave Wolk's cabinet, Peffer is the university's institutional liaison to the New England Association of Schools and Colleges and a member of the school's disabilities access committee, veterans access committee and emergency management team.
Before joining the faculty at Castleton, Peffer was associate professor of history and associate dean of the campus at Ohio University Eastern in St. Clairsville, Ohio; associate professor of history and chair of the Division of Social Sciences at Lakeland College in Sheboygan, Wis.; assistant professor of history and Prestonburg (Ky.) Community College and adjunct professor of history at Cleveland State University. He also spent one year as Robert Redfield Visiting Associate Professor at the University of Chicago's Center for the Study of Race, Politics and Culture and Social Sciences Collegiate Division.
Peffer has a bachelor of arts in history from Morehead (Ky.) State University; a master of divinity from Golden Gate Baptist Theological Seminary in Mill Valley, Calif.; a master of arts in history from San Francisco State University and a doctor of arts in history from Carnegie Mellon University in Pittsburgh, Pa.
He has served as editor of the Journal of Assessment and Institutional Effectiveness from the Pennsylvania State University Press and the Journal of Asian American Studies from Johns Hopkins University Press. He is a member of the Board of Trustees for Golden Gate Baptist Theological Seminary in an elected term that runs until 2020, a member of the Rutland Region Workforce Investment Board's Board of Directors and a facilitator for the New England Educational Assessment Network's Summer Institute.
"I have fallen in love with Bemidji State University ― with its strong sense of family; with the welcoming warmth of its faculty, staff and students; with its commitment to making a positive difference in the community and the wider world," Peffer said. "I look forward with deep anticipation to helping transform the lives of our students and realize the full promise of BSU's bright future."
Peffer succeeds Dr. Michael Anderson, who has served as interim provost and vice president for academic and student affairs, since July 2016. Peffer will begin his new role in July.
"I would like to thank Dr. Anderson for providing essential leadership for Bemidji State during my first year at BSU," Hensrud said. "I am pleased that Michael will work closely with Dr. Peffer as he transitions into his new role as provost."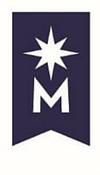 Bemidji State University, located in northern Minnesota's lake district, occupies a wooded campus along the shore of Lake Bemidji. A member of the colleges and universities of Minnesota State, Bemidji State offers more than 80 undergraduate majors and 11 graduate degrees encompassing arts, sciences and select professional programs. Bemidji State has an enrollment of more than 5,100 students and a faculty and staff of more than 550. University signature themes include environmental stewardship, civic engagement and global and multi-cultural understanding.
---
2017-B-L-093