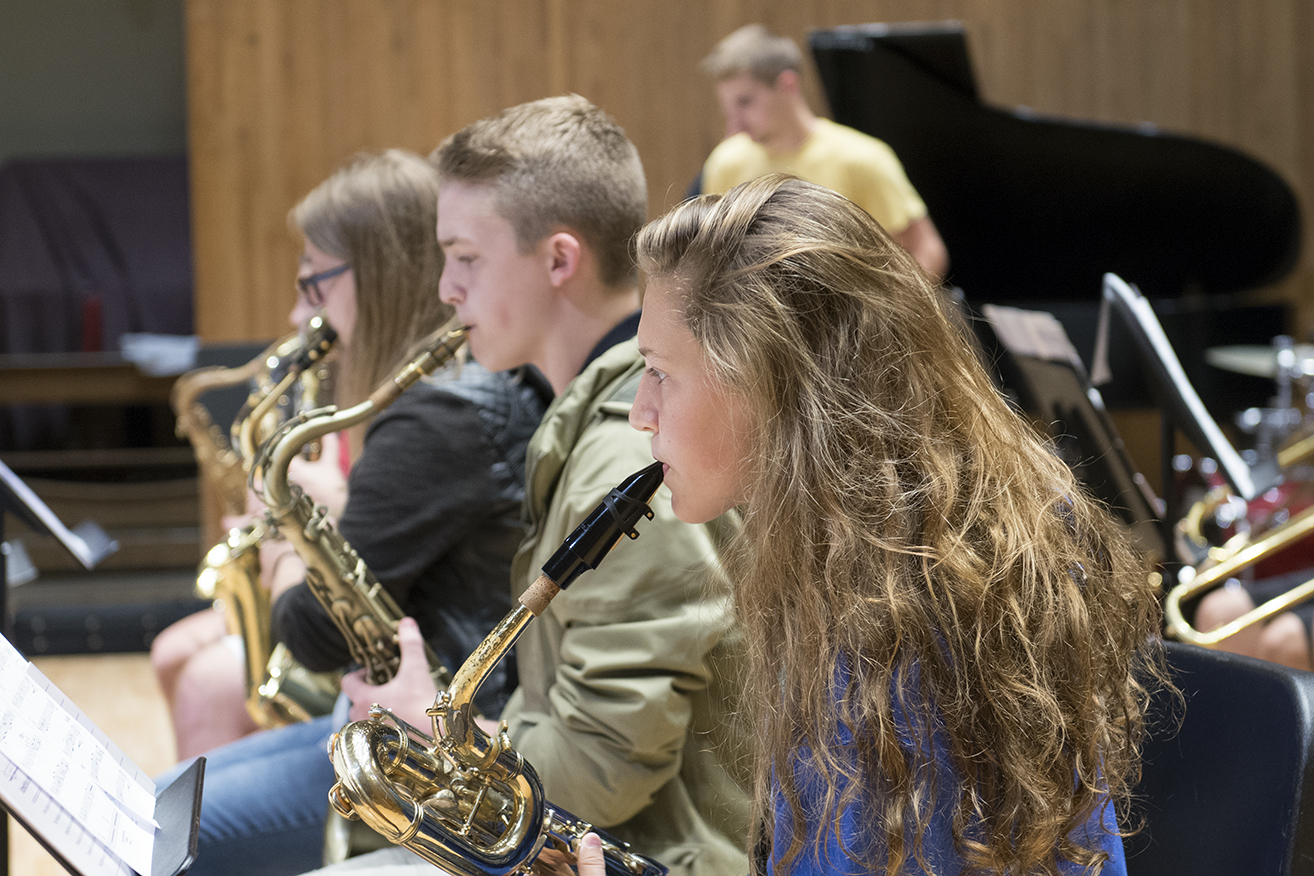 More than 325 music students ranging from fifth graders to recently graduated seniors are attending MusiCamp on the campus of Bemidji State University.
MusiCamp, which began in 1948 and is now one of the oldest music camps in the country, has been operated as an independent nonprofit organization since 2014. The camp draws participants from across Minnesota and neighboring states, with some international participants as well.
"We have experienced tremendous growth," Jeff Sand, camp director, said. "Our group restarted this camp in 2014 with 100 campers. In 2015 we had 200, in 2016 we had 250 and this year we will have nearly 340."
Traditionally a band-only camp, this year's MusiCamp has expanded to offer both a band and choir camp. Campers can participate in both camps if they choose. Also making its debut this year is a band director's workshop, and Sand expects 15-20 participants.
The week-long MusiCamp, which began with registration and pre-camp activities on July 16 and runs through July 22, includes individual instrumental instruction, chamber ensembles and large-group performances. Campers also participate in classes covering topics including music theory, electronic instruments, conducting and music technology.
Public Concert Schedule
MusiCamp participants in both the Middle School Track and High School Track will perform a series of concerts late in the week. All concerts are open free to the public in the Beaux Arts Ballroom of BSU's upper Hobson Memorial Union. Concerts will also be streamed live online—visit MusiCamp on Facebook for links.
Friday, July 21
5 p.m. – Small Ensembles Concert – Middle School
6 p.m. – Small Ensembles Concert – High School
7 p.m. – Middle- and High-School Jazz Band
Saturday, July 22
10:30 a.m. – Middle School Concert
noon – High School Concert
Contact
• Jeff Sand – bemidjimusicamp@gmail.com