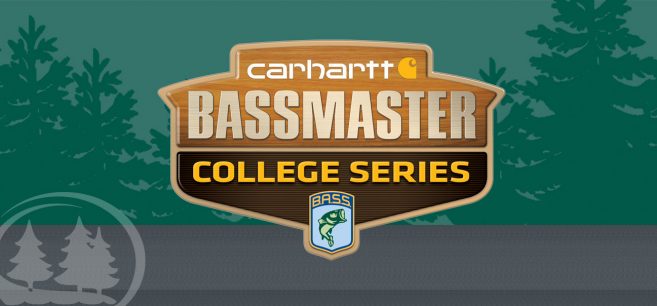 Bemidji State University will host the finest college fishing teams in the country Aug. 10–12 for the 2017 Bassmaster College Series National Championship on Lake Bemidji.
Credential Requests
Members of the media wishing to cover the Bassmaster College Championships can register for credentials at Bassmaster's website.
The championship field includes 90 teams — including two representing Bemidji State — which qualified for the tournament in a series of five regional championships and a wild-card tournament held throughout 2017.
Brothers Mitch and Thor Swanson qualified after a 13th-place finish in a 131-team field at the Lake of the Ozarks Midwest Regional, held March 29–31 in Osage Beach, Mo. Mitch, a senior business administration major, and Thor, a junior marketing communication major, hail from Blaine, Minn.
Luke Gillund, a junior majoring in marketing communications from Ham Lake, Minn., and Robby Troje, a junior majoring in business administration from Hastings, Minn., qualified after a second-place finish in the Bassmaster Wild Card Event, June 8–10 on Alabama's Lay Lake.
"To qualify for the national championship and for it to be in our backyard is awesome," Gillund and Troje said after the wild card tournament. "We can see the lakes from our school, that'll be a neat experience."
Bemidji State University was selected to host the Bassmaster National Championship in May. BSU — the only college or university in Minnesota which offers a four-year degree program in aquatic biology — is located in northern Minnesota's lake region, with more than 400 of the state's 15,000 lakes located within 25 miles of campus. In 2015, Bemidji State was tabbed by Scout.com as the No. 1 college in the country for fishing.
Meet the Teams
A week of championship-related activities gets underway Aug. 7 with a "Meet the Teams" event at Bemidji State University. All 90 teams participating in the championship will be present for photos and autographs at the 4–7 p.m. event, which will be held in the BSU Baseball Field parking lot on the BSU campus.
The event also will feature several high school fishing teams from around the state of Minnesota, including the Brainerd High School team which captured five of the top seven spots at the 2016 TBF Minnesota State Championship.
Meet the Teams is open to all free of charge. The BSU Fishing Team will hold a fundraising barbecue at the event, and other giveaways and promotional items will be available from Bassmaster and participating partners.
Bassmaster College Championship
Championship competition begins with preliminary rounds on Aug. 10 and 11, leading to a final day of fishing Aug. 12.
Each day of competition begins with a 6 a.m. takeoff from Paul Bunyan Park in downtown Bemidji, with weigh-ins beginning each day at 2:30 p.m. Weigh-in results will be posted to the Bassmaster website and ESPNU will provide tape-delayed coverage of the Aug. 12 championship weigh-in.
A College Series national champion will be crowned Aug. 12, with the top four teams advancing to a College Bracket at a to-be-announced location Aug. 14–16. There, individual anglers will compete for a single berth to the 2018 GEICO Bassmaster Classic, March 16-18, 2018, in Greenville, S.C.
Outdoors Expo
The championship features a free Outdoors Expo Aug. 11–12 from 1–4:30 p.m. both days. The expo will include interactive displays by B.A.S.S. sponsors and giveaways. ESPNU will be filming for its coverage of the championship during the expo.
The following businesses from the Bemidji region and elsewhere are helping BSU host the championship as sponsors: Bemidji Marine, KBUN-FM, KBUN-AM, Reeds, Northland Tackle, Holiday Inn Express, Justice Brothers, Paul Bunyan Communications, Riley's Landscape and Irrigation, Simonson Design Studios, ACE Hardware, Bemidji Woolen Mills, Dirty Knees Soap Co., Glacier, Grimes Realty, Kraus-Anderson, L&M Fleet Supply, Naylor Heating & Refrigeration and Security Bank.
Contact
Links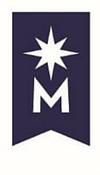 Bemidji State University, located in northern Minnesota's lake district, occupies a wooded campus along the shore of Lake Bemidji. A member of the colleges and universities of Minnesota State, Bemidji State offers more than 80 undergraduate majors and 11 graduate degrees encompassing arts, sciences and select professional programs. Bemidji State has an enrollment of more than 5,100 students and a faculty and staff of more than 550. University signature themes include environmental stewardship, civic engagement and global and multi-cultural understanding.
---
2017-B-R-001