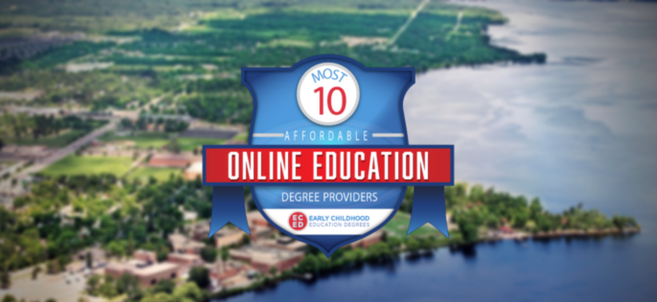 Bemidji State University's online education degree programs and its programs offering scholarship support for online students have been ranked among the best in the country by the websites Early Childhood Education Degrees and Non-Profit Colleges Online.
Early Childhood education degrees ranking
The website Early Childhood Education Degrees ranked Bemidji State's online bachelor's degree programs in education sixth in its rankings of the nation's 10 most-affordable programs.
The website considered average time to complete a degree, class size, course flexibility and tuition in its rankings.
Bemidji State offers its online bachelor of science in elementary education through the Distributed Learning in Teacher Education (DLiTE) program. DLiTE offers a hybrid degree which includes online classes with three face-to-face meeting sessions a year in Minneapolis/St. Paul. BSU's DLiTE program offers degree completion opportunities for students who have completed an associate of arts degree.
Nonprofit Colleges Online Ranking
The website Nonprofit Colleges Online ranked Bemidji State 23rd in the country on its list of the colleges and universities offering the best scholarship support for online students. The website ranked schools based on accessibility, GPA requirements and the amount of scholarships made available to award.
Scholarships for fully online students at Bemidji State University are awarded based on financial need and merit, and have minimum GPA requirements.
About BSU's Online Programs
Bemidji State offers seven majors and seven minors completely online, including online degree-completion programs designed for students who already have the equivalent of their first two years of college completed or transferring at least 24 college credits. BSU uses D2L Brightspace as an interactive software program that allows the use of a personal computer to receive and submit assignments, work in groups, explore advanced learning options and interact with instructors and other distance learners.
Bemidji State's online programs give students the same opportunities to participate in class discussions, post assignments and receive feedback from professors that they would have on campus. BSU's Center for Extended Learning is dedicated to assisting off-campus students, beginning with the the application process and connecting them with the programs and services they may need.
Contact
Links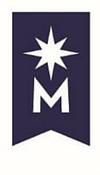 Bemidji State University, located amid the lakes and forests of northern Minnesota, occupies a wooded campus along the shore of Lake Bemidji. Enrolling more than 5,100 students, Bemidji State offers more than 80 undergraduate majors and eight graduate degrees encompassing arts, sciences and select professional programs. BSU is a member of the Minnesota State system of colleges and universities and has a faculty and staff of more than 550. The university's Shared Fundamental Values include environmental stewardship, civic engagement and international and multicultural understanding.
2017-B-L-015