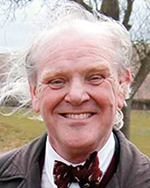 Professor Allan Chapman of the University of Oxford, lead lecturer for Bemidji State University's Eurospring program, will explore 2,000 years of humanity's fascination with the concept of aliens during a Sept. 25 presentation.
Chapman's lecture, "Aliens: 2,000 Years of History — But Do They Really Exist?" begins at 4 p.m. in Hagg-Sauer Hall 102. The lecture is open free to everyone.
Chapman will explore humanity's fascination with the idea of aliens, which is often thought of a modern obsession. He will explore the history of stories about aliens and ask entertaining questions such as "have Martians ever landed in the United States?"
About BSU's Eurospring Program
Eurospring is Bemidji State's oldest study-abroad program, celebrating its 41st year. Over the decades, hundreds of BSU students have had life-changing experiences through Eurospring and the opportunity to study abroad.
Chapman, the primary lecturer for Eurospring, has been with the program since its inception in the mid-1970s.
Chapman has made two television series, "Gods in the Sky" and "Great Scientists," and has been featured on several BBC radio discussions on history.
He has served as visiting professor in the history of science at Gresham College, a 400-year-old London institution of considerable academic prestige, and received an honorary doctorate from the University of Central Lancashire.
Chapman was invited by the Danish government and the Danish Crown to write on Danish scientific connections with China from 1600 to the present, and also was invited to lecture in Copenhagen in 2006 at the Nils Bohr Institute as part of the same project.
Most recently, he has published the books "Slaying the Dragons: Destroying Myths in the History of Science and Faith" and "Physicians, Plagues and Progress: the History of Western Medicine from Antiquity to Antibiotics."
Contact
Links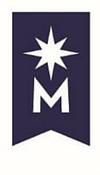 Bemidji State University, located amid the lakes and forests of northern Minnesota, occupies a wooded campus along the shore of Lake Bemidji. Enrolling more than 5,100 students, Bemidji State offers more than 80 undergraduate majors and eight graduate degrees encompassing arts, sciences and select professional programs. BSU is a member of the Minnesota State system of colleges and universities and has a faculty and staff of more than 550. The university's Shared Fundamental Values include environmental stewardship, civic engagement and international and multicultural understanding.
---
2017-B-L-023