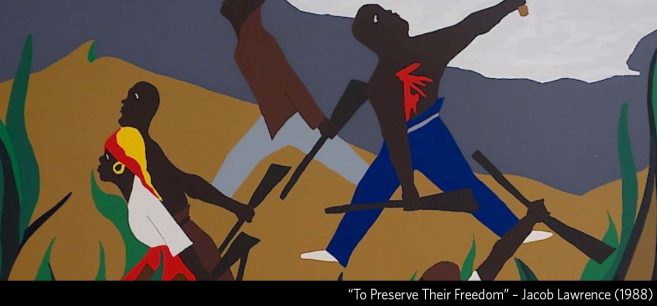 A Southern Illinois University Carbondale professor will discuss the Haitian revolution and what it means to be free as part of Bemidji State University's Honors Council Lecture Series on Sept. 21.
Dr. Kenneth Stikkers, guest lecturer and assistant professor of philosophy and Africana studies at SIU Carbondale, will present "'To Preserve Their Freedom': What African American History Teaches the World About What It Means to Be Free" at 7:15 p.m. in Hagg-Sauer 102 on the BSU campus.
The title of Stikkers's lecture comes from a painting of the Haitian Revolution by Jacob Lawrence. He will discuss Angela Davis, a UCLA professor who said in a 1969 lecture that persons such as Frederick Douglass who had been denied access to and had to fight their ways into the world of real freedom have more to teach us about what it means to be free than do privileged professional philosophers who largely take freedom for granted.
"The presentation offers and analyzes two different instances in African American history that illustrate Davis's point, one that is epic and grand and the other, quiet and subtle: the Haitian Revolution and Douglass's own struggle for emancipation," he said.
The Honors Council Lecture Series provides a forum for BSU faculty to share their expertise and the results of their research with the Bemidji community. Honors Council lectures are open to everyone free of charge.
ABOUT DR. KENNETH STIKKERS
Dr. Kenneth Stikkers is an assistant professor of philosophy and Africana studies at Southern Illinois University Carbondale, where he researches philosophy of race and economics and the history of American thought. He holds doctoral and master's degrees in philosophy from DePaul University, where he studied phenomenology and Catholic thought. Stikkers has edited and published numerous books and articles, including "Utopian Visions Past, Present, and Future: Rethinking the Ethical Foundations of Economy and Philosophy in the Time of Economic Crisis."
He has also held visiting positions at the Autonomous University of Sinaloa, Mexico, the University of Warsaw, Poland, and Ca' Foscari University, Italy. Stikkers has served the Society for the Advancement of American Philosophy, most recently as its president.
BSU HONORS COUNCIL
The Honors Council Lecture Series is hosted by the Bemidji State University Honors Council, the advisory group to BSU's honors program composed of 12 faculty members representing each of the university's colleges. Student representatives are also elected to the council by their cohorts for one-year terms.
Fall HONORS COUNCIL LECTURE SERIES
Oct. 5 – 7:15 p.m. – Hagg-Sauer 102 – Dennis Lunt, professor of humanities. "Torture and American Philosophy."
Oct. 18 – 7:15 p.m. – Hagg-Sauer 102 – Dr. Kelly LaVenture, professor of business administration. "Analyzing the economic impact and stakeholder perceptions of destination promotion: A case study of the "First City on the Mississippi" as "True North."
Nov. 1 – 7:15 p.m. – Hagg-Sauer 102 – Dr. Jessica Durgan, professor of English. "The Cultural Phenomenon of Color."
Nov. 13 – 7:15 p.m. – Hagg-Sauer 100 – Dr. Mark Wallert, professor of biology; Kyle Bagnell and Clarice Wallert, graduate students. "The Na+-H+ Exchanger Isoform 1 as a Therapeutic Target for the Treatment of Cancer"
Contacts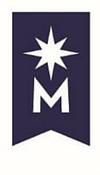 Bemidji State University, located amid the lakes and forests of northern Minnesota, occupies a wooded campus along the shore of Lake Bemidji. Enrolling more than 5,100 students, Bemidji State offers more than 80 undergraduate majors and eight graduate degrees encompassing arts, sciences and selectprofessional programs. BSU is a member of the Minnesota State system of colleges and universities and has a faculty and staff of more than 550. The university's Shared Fundamental Values include environmental stewardship, civic engagement and international and multicultural understanding.