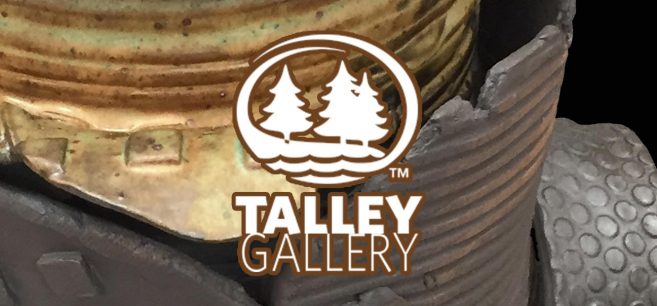 Bemidji State University's Talley Gallery features ceramics work by Dr. Tim Brockman, professor of technology, art & design, in an exhibition "Textures, Slabs and Thrown Pieces: Ceramic Art by Tim Brockman" opening Nov. 1.
An opening reception for the exhibit will be held Nov. 1 from 1-4 p.m., and Brockman will explore his history with ceramics work and introduce the exhibit at a gallery talk shortly after 1 p.m.
Brockman describes his current ceramics work as explorations of glazes and finishes and their interactions with textured surfaces of the clay. He taught a Ceramics/Wheel course at BSU in Spring 2017, and realized he missed the textured surfaces when creating ceramics by hand.
"In my earlier education there was not a class in one or the other ceramic technique—it was just ceramics," he said. "Creativity, along with the feel and touch of the media, became the focus. You learned how to move and push clay to its limits as you learned to express your creativity.
"My recent work became more than wheel-thrown objects," he said. "They became reflections of my earlier ceramic art experiences, where hand building or wheel thrown objects were just ceramics, a greater blending of many ceramic techniques."
"Textures, Slabs and Thrown Pieces: Ceramic Art by Tim Brockman" will be open in the Talley Gallery through Dec. 5.
About Tim Brockman
Dr. Tim Brockman coordinates Bemidji State's technology degree programs and teaches in construction management and engineering technology as a professor in BSU's School of Technology, Art & Design.
Recognized this fall as a "Minnesota-Based Online Engineering Professor to Know" by the website Online Engineering Programs, Brockman teaches a variety of courses at BSU including Impact of Technology, Built Environment, Project Bidding and Estimation, Construction Management and Facility Management. He also has had recent opportunities to teach Ceramics/Hand Building and Ceramics/Wheel courses at BSU.
Brockman has decades of experience in the construction industry as a consultant, former licensed contractor and property developer. He is a consultant in the areas of energy efficiency and the remodeling of residential and commercial structures.
Brockman earned his bachelor's and master's degrees from Illinois State University and has a doctorate from the University of North Dakota.
About the Talley Gallery
Bemidji State University's Talley Gallery was dedicated to the memory of Ila Mae Talley on Sept. 27, 1975. Talley joined the Bemidji State Teachers College faculty in 1946 and taught at the college until her death in 1963. During her tenure, she organized the Bemidji Creative Arts Center and the Minnesota Art Education Exchange, now known as the Art Educators of Minnesota. At BSC, she taught a variety of students in elementary art, techniques of weaving, Introduction to Art and Methods of Teaching Art. The Talley Gallery's exhibits, collections and programs have supplemented BSU art education and cultivated a greater understanding of and appreciation for creative expression in the Bemidji region. Each year, the gallery hosts six visiting professional artists and juries three BSU student shows – two senior art shows and one scholarship show.
Located in Bridgeman Hall room 140 on the campus of Bemidji State University, the Talley Gallery is barrier-free and open at no charge to the public. The gallery is open Monday through Friday from 9 a.m.-4 p.m.
CONTACT
LINKS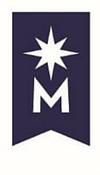 Bemidji State University, located amid the lakes and forests of northern Minnesota, occupies a wooded campus along the shore of Lake Bemidji. Enrolling more than 5,100 students, Bemidji State offers more than 80 undergraduate majors and eight graduate degrees encompassing arts, sciences and select professional programs. BSU is a member of the Minnesota State system of colleges and universities and has a faculty and staff of more than 550. The university's Shared Fundamental Values include environmental stewardship, civic engagement and international and multicultural understanding.

2017-B-L-026