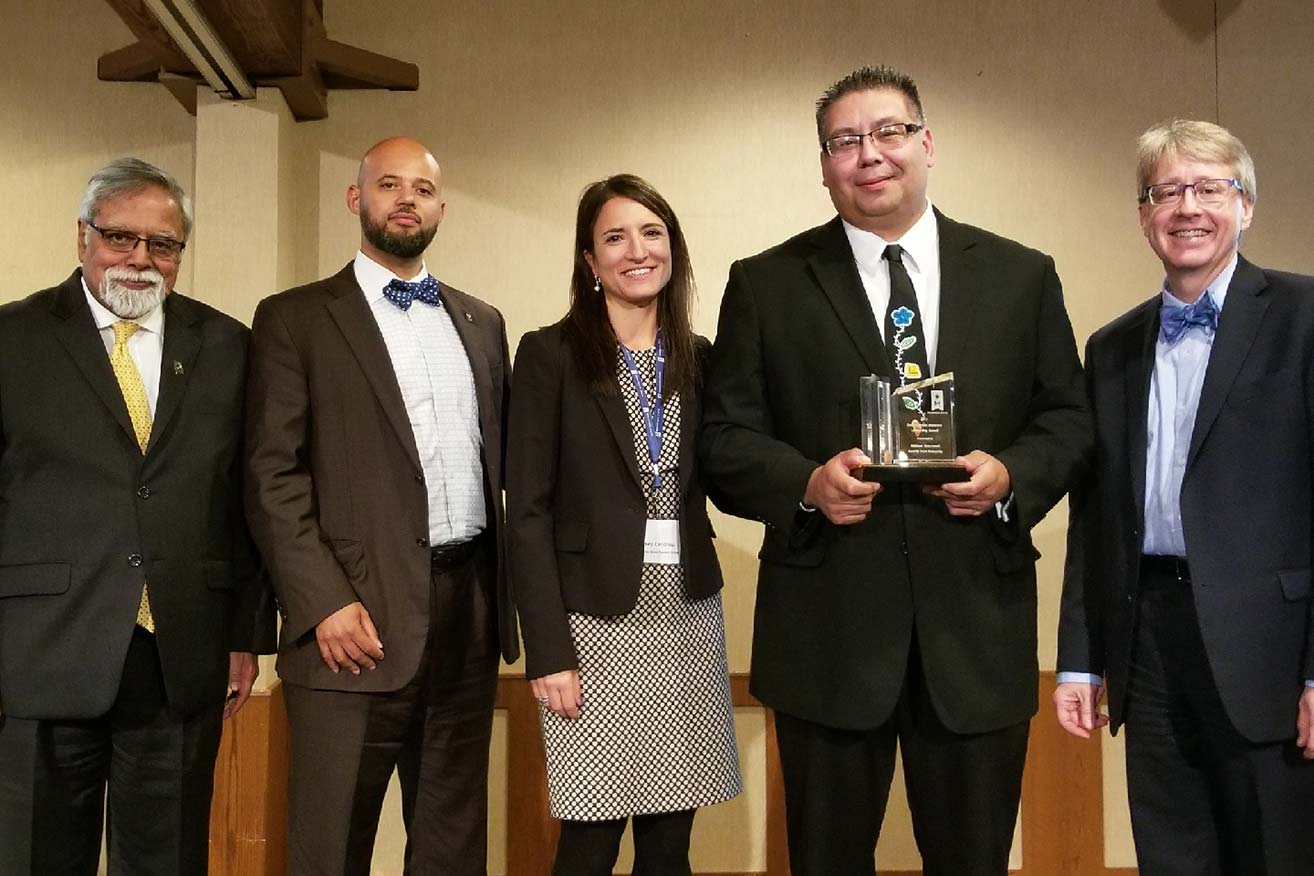 Bill Blackwell, Jr., executive director of Bemidji State University's American Indian Resource Center, has received the Distinguished Diversity Leadership Award from the Minnesota State colleges and university's Academic and Student Affairs division.
"I'm humbled," Blackwell said. "I like to think more in terms of what the American Indian Resource Center is doing rather than what I'm doing. But it's humbling to be recognized system-wide for the work we're doing here at BSU."
Blackwell received the award during the system office's 2017 Academic and Student Affairs Fall Leadership Conference, Oct. 16-18 in Breezy Point, Minn.
Blackwell, a member of the Grand Portage Band of a Lake Superior Chippewa, was named AIRC executive director in June 2015. Since then, he has helped develop a broad range of programming and support services which have had a dramatic impact on BSU's retention rates for American Indian students — which in his two years as executive director has increased to nearly 84 percent.
With Blackwell's leadership, Bemidji State University has developed an unprecedented series of dual-enrollment agreements with Fond du Lac, Leech Lake, Red Lake and White Earth tribal colleges, granting students at those four colleges automatic admission into BSU after meeting certain requirements.
"No other school is doing this with one tribal college — let alone four," Blackwell said.
As AIRC director Blackwell has implemented a parent group which provides opportunities for students to share parenting strategies and create space for much-needed study time, and he as invited a long list of guest speakers and performers to campus, covering topics ranging from the Dakota Access Pipeline to a demonstration of how to make traditional hand drums. He coordinates a golf tournament which this year raised $22,000 to support scholarships for American Indian students and this year alone has helped bring in more than $2 million in grant funding for two significant new initiatives on campus — to develop an academic program bringing native perspectives into sustainability efforts, and a scholarship and support program to increase Native American representation in nursing.
Before returning to his alma mater in 2015, Blackwell held several roles at Leech Lake Tribal College, including director of institutional advancement and admissions and outreach coordinator.
Contact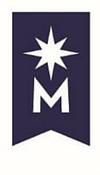 Bemidji State University, located amid the lakes and forests of northern Minnesota, occupies a wooded campus along the shore of Lake Bemidji. Enrolling more than 5,100 students, Bemidji State offers more than 80 undergraduate majors and eight graduate degrees encompassing arts, sciences and select professional programs. BSU is a member of the Minnesota State system of colleges and universities and has a faculty and staff of more than 550. The university's Shared Fundamental Values include environmental stewardship, civic engagement and international and multicultural understanding.
---
2018-B-L-037