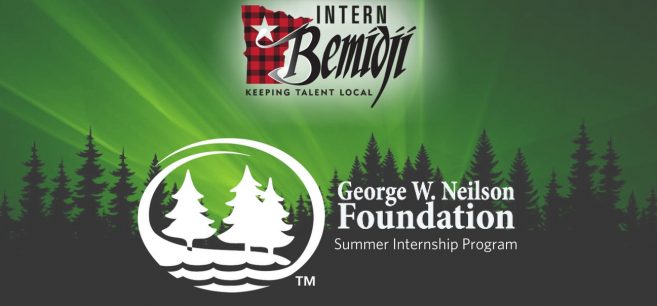 A $187,500 grant from the George W. Neilson Foundation will continue Bemidji State University's Neilson Foundation Internship Program through the summer of 2022.
Beginning in 2018, the grant will provide $37,500 in annual funding during the five-year grant period to support 15 paid summer internships per year for Bemidji State University students. The grant funding will cover 50 percent of a paid intern's salary, up to $2,500, with a participating employer contributing the remaining salary paid. Of the 15 paid internships, 14 are allocated to for-profit enterprises while one internship will be hosted by a not-for-profit organization.
Students participating in the Neilson Foundation Internship program have held positions in human resources, marketing, customer service, apprentice plumbing and nursing quality control.
The internship partnership launched in the summer of 2012 to promote academic development and to encourage employers to provide local, paid internship opportunities for BSU students. Originally planned to launch with 10 internships, high employer demand led to 13 positions being created at 12 businesses. Since its inception, the program has funded more than 110 internships, and the program's 88 participating employers have paid more than $482,000 in salaries to their interns.
About the George W. Neilson Foundation
The George W. Neilson Foundation supports community development projects by making grants to programs and projects that improve the lives of the area's children, adults and senior citizens. The foundation concentrates its giving program in the city of Bemidji and the surrounding area. Following the wishes of contributor Katharine Neilson Cram, the foundation supports northern Minnesota and the Bemidji area, where she spent the summers of her youth and lived throughout her later life.
Contact
Molly Aitken-Julin, program director of internships and employer relations, Bemidji State University; (218) 755-2038, maitken@bemidjistate.edu
Links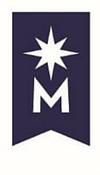 Bemidji State University, located amid the lakes and forests of northern Minnesota, occupies a wooded campus along the shore of Lake Bemidji. Enrolling more than 5,100 students, Bemidji State offers more than 80 undergraduate majors and eight graduate degrees encompassing arts, sciences and select professional programs. BSU is a member of the Minnesota State system of colleges and universities and has a faculty and staff of more than 550. The university's Shared Fundamental Values include environmental stewardship, civic engagement and international and multicultural understanding.
---
2018-B-L-041