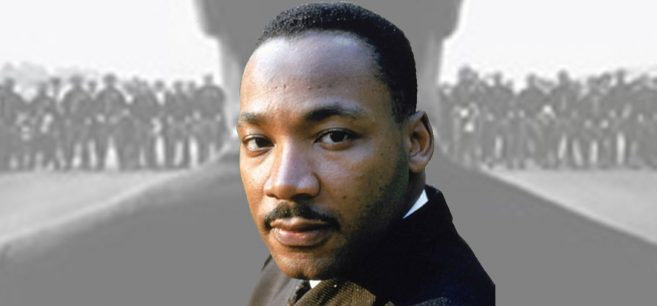 Bemidji State University will celebrate the Martin Luther King, Jr., holiday with a film screening, a day of service and an open house for its new Center for Diversity, Equity and Inclusion during a series of events on campus beginning Jan. 11.
Center for Diversity, Equity and Inclusion Ribbon Cutting
Bemidji State will unveil its new Center for Diversity, Equity and Inclusion at a Jan. 11 open house, which will include an opportunity to meet the center's newly hired coordinator, Dr. Brian V. Xiong.
A ribbon-cutting ceremony for the center begins at 3:30 p.m.; the center is located in the upper Hobson Memorial Union near the information desk. The ceremony leads into a 4 p.m. presentation in the Beaux Arts Ballroom featuring readings by members of the Bemidji Boys and Girls Club, a reflection on King's life by Dr. Jesse Grant, BSU's interim dean of students, and a performance by the BSU choir.
The Center for Diversity, Equity and Inclusion is a student-driven initiative. BSU's Student Senate passed a bill to develop the center in February 2016, and renovation of space in the Hobson Memorial Union to create a home for the center began in November 2017.
The center gives Bemidji State a hub to promote and reinforce its shared fundamental values of civic engagement and leadership and international and multicultural understanding in a space safe for all students, faculty and staff.
"The vision for the center is that it become a collaborative space for the BSU and Bemidji communities where equitable treatment of all identities and experiences is understood, appreciated and facilitated through workshops and programming activities," said Eshfaq "Ash" Ullah, BSU Student Senate president.
Dr. Brian V. Xiong was named coordinator of the center on Dec. 19, and his role officially begins Jan. 8. He has previously served as chief diversity officer at Minnesota State Community and Technical College in Moorhead, Minn. There, he helped establish an Office of Diversity and Inclusion, re-established the school's Diversity Planning Committee, guided the drafting of a college-wide Diversity and Equity Plan and founded Safe Zone training programs for employees, among other accomplishments.
He also has been an assistant professor and doctoral researcher at Minnesota State, Mankato, where he taught in the Ethnic Studies Department; and an instructor in the Interdisciplinary Studies Department at Inver Hills Community College in Inver Grove Heights, Minn..
Xiong has a bachelor's degree in justice administration and sociology from Southwest Minnesota State University, and a master's degree in multicultural and ethnic studies and a doctorate in counselor education and supervision and student affairs in higher education, both from Minnesota State University, Mankato.
Film Screening
A Jan. 12 screening of a documentary film on the life of Dr. King begins at 7 p.m. in the American Indian Resource Center. The film screening is free and open to all.
Day of Service
Led by Nina Johnson, director of the Hobson Memorial Union, and Josey Fogg, the union's associate director, groups of BSU students will perform service projects at the Boys and Girls Club, the Bemidji Food Shelf and with the United Way throughout the day.
Contact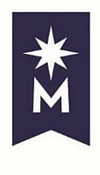 Bemidji State University, located amid the lakes and forests of northern Minnesota, occupies a wooded campus along the shore of Lake Bemidji. Enrolling more than 5,100 students, Bemidji State offers more than 80 undergraduate majors and eight graduate degrees encompassing arts, sciences and select professional programs. BSU is a member of the Minnesota State system of colleges and universities and has a faculty and staff of more than 550. The university's Shared Fundamental Values include environmental stewardship, civic engagement and international and multicultural understanding.
---
2018-B-L-046