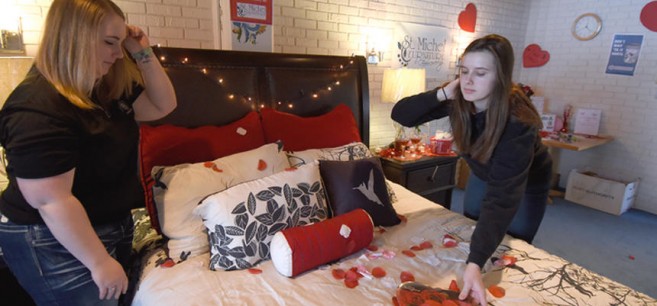 In recognition of Sexual Responsibility Week, Bemidji State University is sponsoring a series of student-centered events supported by empowerment training for faculty and staff featuring noted self-defense lecturer Diane Long.
Long provides strategies for overcoming damaging internalized messages of blame, shame and self-doubt, combined with skills for physical protection that can help a person increase their environmental awareness, assertiveness and self-confidence
"I was first exposed to self-defense through victim advocacy more than 25 years ago," she said. "Self-defense led me to martial arts, which then led me to healing arts including therapeutic massage, healing touch, yoga and somatic therapies. I combine a variety of modalities in my work, tailored to the needs and interests of individuals and groups."
BSU's Sexual Responsibility Week activities are sponsored by the Student Center for Health & Counseling; Lifestyle Educators; Center for Diversity, Equity and Inclusion; the Hobson Memorial Union; BSU's Center for Professional Development, the BSU women's studies gender studies program and BSU's Office of Affirmative Action.
The week also includes a CARE bystander intervention training session for Northwest Technical College students on the NTC campus to help bystanders learn how to respond to witnessed incidents of sexual assault or violence.
Monday, Feb. 12
Sexual Responsibility Week kicks off Feb. 12 with the opening of a romantic bedroom display in the Hobson Memorial Union and Condom Bingo in the Beaux Arts Ballroom.
The romantic bedroom display will be open in the Scandinavian Room of the lower Hobson Memorial Union's Lakeside dining area between 10-1 Monday through Wednesday, featuring information and door prizes for students.
Condom Bingo, sponsored by the Campus Activities Board, will be held from 8–11 p.m. in the Beaux Arts Ballroom of the upper Hobson Memorial Union.

Tuesday, Feb. 13
Long will give her first of three presentations during Sexual Responsibility Week, "Relationships, Communication and Boundaries" at 7 p.m. Feb. 13 in Hagg-Sauer Hall 100. Participants in this interactive presentation will learn skills to more effectively communicate needs and preferences, increase physical safety for themselves and others, how to interrupt harassment and abuse — whether witnessed or experienced directly — and create a campus culture of consent and mutual respect. This event is open to the public.
Wednesday, Feb. 14
Long will give two Empowerment Self-Defense and Self-Care presentations on Feb. 14 — at 10 a.m. in the Crying Wolf Room of the lower Hobson Memorial Union, intended for faculty advisors and support staff. An RSVP is required to attend; visit http://calendar.bemidjistate.edu/#!view/event/event_id/14815.
Her second session begins at 12:30 p.m. in the same location and is intended for student leaders. An RSVP is required to attend; visit http://calendar.bemidjistate.edu/#!view/event/event_id/14816.
Long's Empowerment Self-Defense and Self Care presentations give participants tools for calming critical inner voices that are often conditioned by past traumas or ongoing experiences of oppression. The training includes skills for physical protection and emotional regulation that increase environmental awareness, assertiveness and self-confidence.
Participants work in pairs and go through role-playing exercises that teach verbal, physical and energetic boundary-setting along with strategies for managing conflict and improving communication.
"A conscious exploration of fight-flight-freeze response in the body allows us to move out of survival mode to mobilize internal resources and proactively respond to threat," Long said. "As we are better able act on our own behalf and on behalf of our communities, we can impact collective health and safety in positive ways. We can transform cycles of abuse, neglect and denial from the inside out."
Monday, Feb. 26
NTC students can participate in free CARE Bystander Intervention training on Feb. 26 lead by lifestyle educators and sponsored by the student center for health and counseling. At the interactive workshop, students will talk with peers about consent and sexually disrespectful behavior, and understand ways to intervene in sexually disrespectful situations. This training will also provide certification upon completion.
The training begins at 11:30 a.m. in NTC Conference Room B.
Contacts
Jay Passa, health education coordinator for the student center for health and counseling services, (218) 755-2080; jpassa@bemidjistate.edu
Links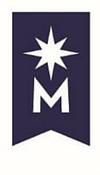 Bemidji State University, located amid the lakes and forests of northern Minnesota, occupies a wooded campus along the shore of Lake Bemidji. Enrolling more than 5,100 students, Bemidji State offers more than 80 undergraduate majors and eight graduate degrees encompassing arts, sciences and select professional programs. BSU is a member of the Minnesota State system of colleges and universities and has a faculty and staff of more than 550. The university's Shared Fundamental Values include environmental stewardship, civic engagement and international and multicultural understanding.

2018-B-L-061