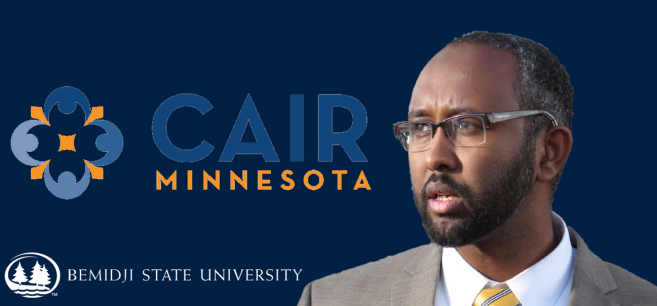 Bemidji State University's Leadership Studies program kicks off its fourth annual Leadership Series Lectures Feb. 22 with a presentation by Jaylani Hussein, executive director of the Minnesota Council on American-Islamic Relations.
The 6 p.m. presentation will be held in Room 103 of BSU's American Indian Resource Center. It is open free to anyone who wishes to attend.
Hussein's presentation will explore shared Minnesotan values—a focus on family, creating a welcoming place for all, and the pursuit of success through hard work.
"The immigrants of the late 19th century faced many of the same challenges of those coming to Minnesota over the last thirty years or so," Hussein said. "They had to start with little to nothing and worked hard to ensure their children could achieve their dreams."
Hussein believes faith and family should come first.
"We want people to see the similarities their new neighbors share with their grandparents' generation so we can build bonds and become stronger as a Community," Husssein explains.
The presentation will also include a question and answer session on Islams and Muslims.
The Council on American-Islamic Relations addresses organized Islamophobia in the form of smear campaigns and targeted acts of violence. It also addresses less-organized forms of Islamophobia, such as workplace and street harassment.
"We're excited to come to Bemidji because this community really embodies the spirit of celebrating Minnesota's natural beauty through recreation and family fun while honoring the indigenous peoples who have worked to care for and protect these lands over centuries," said Jessica Wayman, the coordinator for Greater Minnesota Outreach CAIR-MN.
Hussein's presentation is sponsored by BSU's Leadership Studies program and the Center for Diversity, Equity and Inclusion.
About Jaylani Hussein
Jaylani Hussein moved to Minnesota from Somalia in 1993 and is trilingual (English, Somali, Arabic). Hussein has a bachelors degree in political science from North Dakota State University and a bachelors degree In
Community Development and City Planning from St. Cloud State University. Before working as the executive director of CAIR-MN, Hussein worked as the Community Liaison Officer at Metro State University and as a Planner for the Minnesota Department of Agriculture. He received conflict resolution training from Volunteers of America and worked with juvenile treatment centers. In 2013, he created Zeila Consultants to develop and offer cross-cultural training workshops on East African cultures. Hussein has been active with various community organizations, including the Islamic Cultural Center of Minnesota Board of Directors, Wilder Foundation Advisory Board, Muslim Youth of Minnesota Advisory Board, Islamic Resource Group Speakers Bureau, and ARAHA Board of Directors. He has traveled to the Horn of Africa twice on behalf of ARAHA, to open a regional field office and oversee large-scale humanitarian projects during the Somali Famine of 2011.
Calendar
Feb. 22 – 6 p. m. – Bemidji State University's Leadership Lecture Series with Jaylani Hussein presenting Location: Room 103 of BSU's American Indian Resource Center.
Contact
Links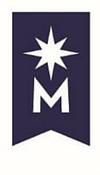 Bemidji State University, located amid the lakes and forests of northern Minnesota, occupies a wooded campus along the shore of Lake Bemidji. Enrolling more than 5,100 students, Bemidji State offers more than 80 undergraduate majors and eight graduate degrees encompassing arts, sciences and select professional programs. BSU is a member of the Minnesota State system of colleges and universities and has a faculty and staff of more than 550. The university's Shared Fundamental Values include environmental stewardship, civic engagement and international and multicultural understanding.
2018-B-L-059