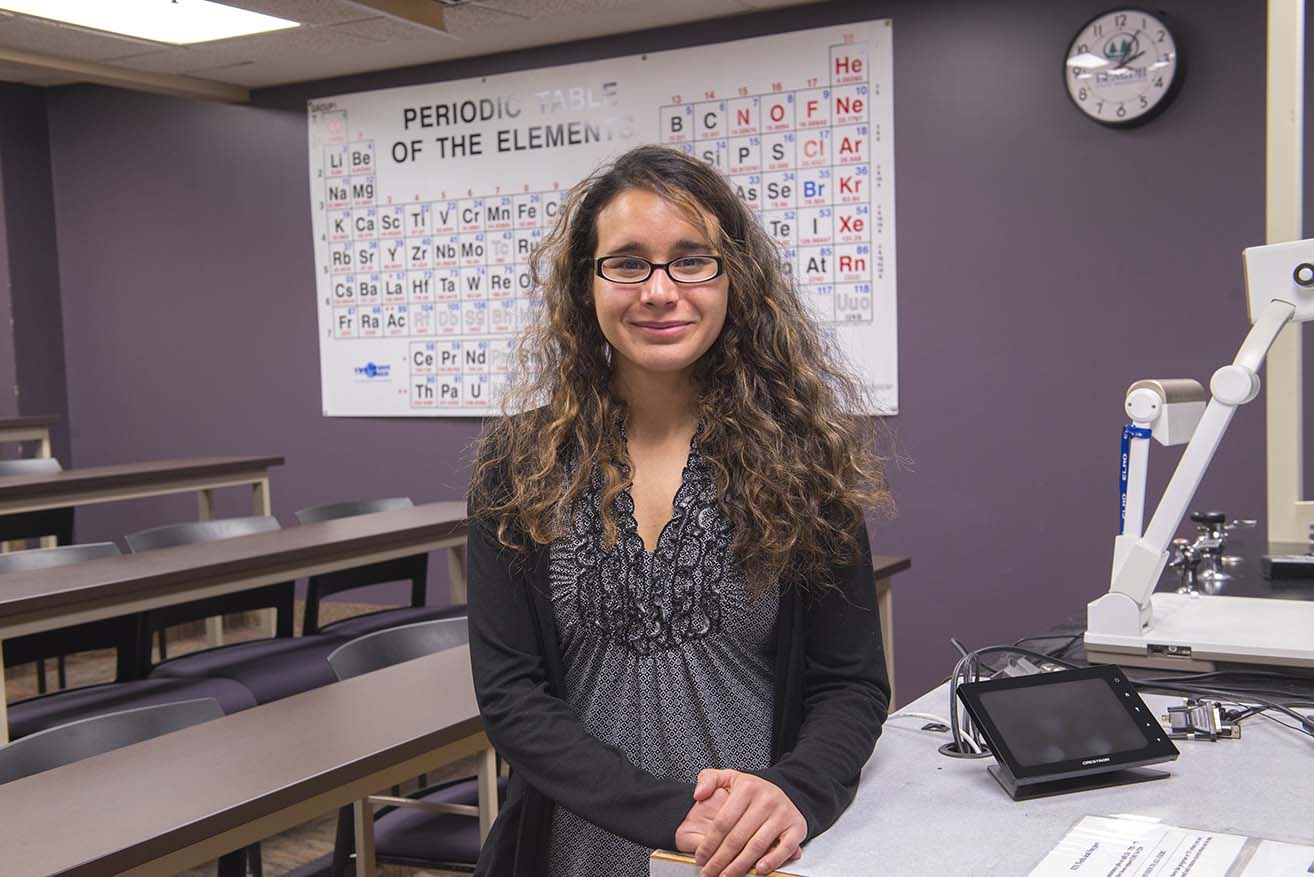 Gabriela Lara, the second youngest of five children, is grateful for teachers who inspired her to go to college—and for Bemidji State University, where several scholarships have made that possible.
A first-generation college student from Otsego, Lara remembers scouring the internet for scholarships in high school so she could continue her education.
"I knew my family couldn't financially support me, so I had to take things into my own hands," she said. "I spent a lot of time writing my scholarship essays."
Lara's mother was born and raised in El Salvador and never had the chance to graduate from high school.
"She came here to give a better future to her children," Lara said. "She is definitely one of my main motivators. She is why I go to college."
Majoring in science education, Lara plans to teach high school biology and eventually earn a doctorate so she can shape education policy. She is a member of the NorthStar STEM Alliance, the McNair Scholars program for STEM students planning post-graduate study, and the International Student Organization, where she encourages others to pursue the sciences. She has presented locally and regionally on topics related to teaching methodology.
"I believe in the power of the student-teacher relationship and how that really drives success in the classroom," Lara said. "At BSU, my instructors are the main reason that I have been successful."
She is also passionate about sustainability. As a participant in the BSU Honors Program, she initiated a National Collegiate Honors Council Portz Grant to establish an LED-powered garden in the basement of the Laurel House, where she lives with fellow honors students.
She will present a program overview at the 2018 NCHC Conference.
"Gabriela is incredibly invested in the Honors Program," said Dr. Season Ellison, program director and grant author. "She is hands-on in promoting the program to benefit future students."
Lara's BSU experiences, including courses in ethics and philosophy, have shaped her worldview.  "We learned about the Socratic method," she said. "I always think, 'Why is this important to me? How can I help others?'"
When she becomes a teacher, she hopes to encourage her own students to overcome any obstacles that may stand between them and a college education. She is motivated by the donors who make her scholarships possible.
"It's such an honor," Lara said. "It's allowed me to meet all my great professors and to challenge myself to become a better adult, a better person."