Despite thinking he was on a path to retirement after 30 years in law enforcement, John Bolduc now finds himself in the early days of his biggest job yet — as superintendent of the Nebraska State Patrol.
He was sworn in on Oct. 16, taking the helm of a force with 730 employees and an $85 million annual budget. The appointment continues a career that includes service in San Diego, Brainerd, Mora and Maple Grove, where it all began.
As a student at Osseo High School, Bolduc met Dawn, a high school sweetheart who became his wife of 31 years. He also caught the attention of the late Bemidji State University men's swimming coach Lee Ahlbrecht, who recruited him to join the university's nationally known program.
Bolduc recalls Ahlbrecht as down-to-Earth and inspirational at the same time. He appreciated that the coach stressed the importance of both academics and athletics. The two also had similar interests beyond swimming — hunting, fishing and other outdoor activities.
"I was hooked once I met him and had a tour of campus," Bolduc said. "He did not sell the place short."
In addition to his immediate connection with swimming, Bolduc said it took only a few classes for him to know that criminal justice was the right choice for his major. The nobility of law enforcement appealed to him, as did the opportunity to get paid to help people.
He joined the Criminal Justice Club, eventually becoming its president. Through the club, he presented at a professional conference in Las Vegas. That conference and his trip to Nationals for swimming his freshman year — his first trip on an airplane — were just a few of the opportunities Bemidji State provided for a young man who wouldn't have had them otherwise.
After graduating with honors in 1986, Bolduc attended Alexandria Technical College to receive formal police training. He then began his first professional job search. The economy was slow, so he applied for every job available. He sought seven jobs in Minnesota and North Dakota and received seven job offers. He is sure his time at BSU helped make him a top candidate.
During his senior year, Bolduc interned with the Beltrami County Sheriff's Department. He said his professors allowed him to "write my own script" for the internship, get credit for it and work with law enforcement professionals.
That experience opened the door for Bolduc to become a Maple Grove Police officer. It was the easy choice for his first job, he said. His fiancée lived there. It was home.
He quickly expanded his knowledge and gained diverse experience during the 12 years he served the people of his hometown. He eventually became a detective and acquired skills he would use later as an executive.
Also during that time, the Bolducs married and welcomed daughter Abbie and son Eric.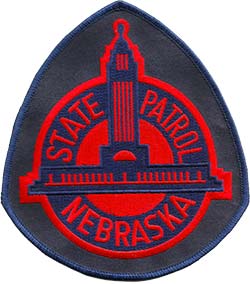 Bolduc's second job was a three-year stint as police chief in Mora. He was hired to transition the department of only eight full-time officers to a more modern force — by implementing procedures and standards like those in Maple Grove. He demonstrated his ability to manage change and emerged as a municipal police leader in the state. In 2001, he accepted the challenge of leading the Brainerd Police Force, serving as chief for nine years.
When Eric, their youngest, left for college, the Bolducs faced the common empty-nester question, "What do we do now?" They arrived at a common Minnesota answer: "Move somewhere warm."
In 2010, the couple departed for Southern California, where Bolduc had been hired as San Diego Harbor Police Chief. According to the Port of San Diego, Bolduc's municipal experience and specialization in tactical teams, training and leadership development were key reasons he got the job. Additional factors included his professional training and development of police chiefs and supervisors.
The Harbor Police's 141 sworn officers and 25 civilians provide law enforcement and marine firefighting services on San Diego Bay, at San Diego International Airport and along the tidelands within its jurisdiction.
Bolduc thought the San Diego job might be his last in law enforcement, but a friend told him about the Nebraska position and said it sounded perfect for him.
He decided he "wasn't quite done yet," plus the job had the added incentive of bringing the Bolducs much closer to Abbie and Eric, who now live in Bloomington and Overland Park, Kan., respectively.
After the previous Nebraska patrol superintendent was fired, state officials faced a challenge of rebuilding public confidence and were looking for someone outside the organization. Bolduc's skill in analyzing situations and finding ways to make things better made him an ideal candidate. His previous roles taught him to objectively assess where things are and where they should be and to establish the steps to get there.
The Nebraska State Patrol is spread across a largely rural state that stretches 430 miles from Iowa to Wyoming. There are six troop areas, and Bolduc has spent the first several weeks on the road, trying to shake hands with every officer and staff member. He contends the best part of being new is the chance to be open to new ideas from his fellow public servants.
"I want them to know we're in this together," Bolduc said.

Looking back at the arc of his career, he said his education and experience with different sizes and types of police forces have made him uniquely prepared for this new role.
"I learned to think more globally, to look for other ideas and to work collaboratively," Bolduc said. "I learned to look at everything. That's what makes a good detective, and considering other viewpoints helped me in my leadership positions."
---
Written by Maryhelen Chadwick