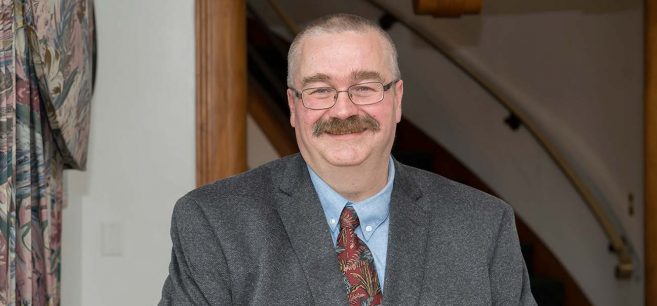 Bemidji State political science professor Dr. Tom Beech knows well the financial challenges many students face.
He has responded by endowing a scholarship that, beginning next fall, will go to one or more students majoring in political science. He recently signed a second endowment agreement, which he anticipates will be awarded to an international student or students.
Beech, who has taught at BSU since 1999, is passionate about the role of faculty and staff in helping students succeed.
"Every person who comes in contact with a student makes a difference to their experience," he said, "from the staff in administration and the residence halls to maintenance and food service staff."
Finally, Beech said, he simply loves being part of Bemidji State.
"I feel very fortunate to have a job I love at a place of which I am proud," he said, "with students, faculty and staff that I greatly respect and enjoy."