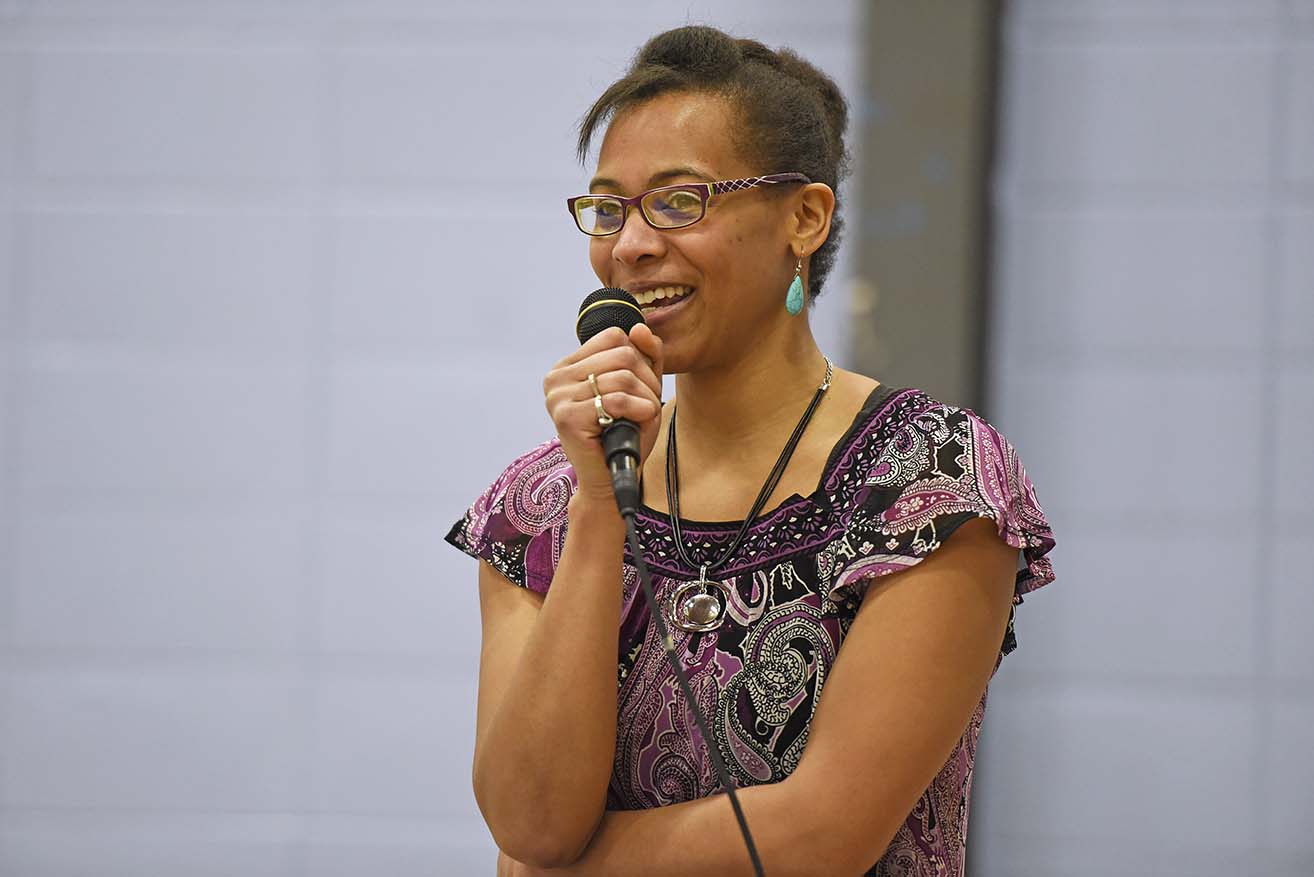 Ashley Charwood considers herself an introvert, but the breadth of her involvement with Bemidji-area social service organizations recently brought the spotlight to her.
Charwood, who graduated from BSU in 2007 with a degree in social work, in June received the Catalytic Leader Award from the Minnesota Council of Nonprofits. She was nominated by Mary Ann Reitmeir, professor emerita of social work.
The award, which recognized her work coordinating Bemidji's Foster Grandparents Program, among other endeavors, is intended for someone who uses informal authority to shape the direction and progress of her own work and that of an organization.
"I believe that all people are capable of being leaders and that everyone has different strengths that they bring to the table," Charwood said. "I think it is important to have diverse people at the decision-making tables."
A woman with many hats, she is the northwest regional coordinator for the council of nonprofits, an Early Childhood Screening Team member for the Bemidji School District and as an active board member for Bi-County Community Action Programs. She also is working on a master's degree from the University of North Dakota, where she is a graduate teaching assistant.
A licensed social worker, Charwood also works part-time for Lutheran Social Services, Planned Parenthood and Northwood Caregivers and says she is "committed to contributing to a more caring and equitable world."
In January 2016, Charwood planned an Inclusivity and Diversity Event in honor of Martin Luther King Jr. Day, funded by a Patty Johnson Seed Grant. This first-ever event included a peace march, multicultural diversity and inclusivity panel of speakers, community potluck dinner and dance celebration.
As the Catalytic Leader honoree, she received a one-year "Golden Ticket" for free individual registration to all Minnesota Council of Nonprofits-sponsored conferences and training, valued at more than $1,000.