Ceramics work by six artists who have won McKnight Foundation Fellowships and Residencies are being featured at Bemidji State University's Talley Gallery through March 28.
Each year the Northern Clay Center develops an exhibit of fellowship and residency recipients which tours Minnesota to share the work with people outside of the Twin Cities metro area.
The annual exhibition, Six McKnight Artists, features new work by 2016 McKnight Artist Fellowship for Ceramic Artists recipients Nicolas Darcourt, from Minnetonka, Minn., and Sheryl McRoberts, from Plymouth, Minn. The exhibit also features 2015 McKnight Artist Residency for Ceramic Artists recipients Kathryn Finnerty from Oregon, Lung-Chieh Lin from Taiwan), Helen Otterson from Kentucky, and Joseph Pintz from Missouri.
The McKnight Artist Fellowships and Residencies for Ceramic Artists programs are designed to strengthen and enhance Minnesota's artistic community. The fellowship awards are used to defray studio and living expenses, allow artists to experiment with new materials and techniques and to build upon ideas within their work. The fellowship program is intended to advance the work of Minnesota ceramic artists whose work is deemed to be of exceptional artistic merit. McKnight fellowships provide two types of direct financial support: two annual fellowships for exceptional mid-career Minnesota ceramic artists, and four awards to artists from outside Minnesota that includes a three-month residency at the Northern Clay Center.
Since 1997, the McKnight Foundation has supported 99 ceramics artists – 28 with fellowships and 71 with residency fellowships.
The McKnight exhibit and all activities at the Talley Gallery are supported by the BSU Student Activity Fee Allocation Committee.
About the Talley Gallery
Bemidji State University's Talley Gallery was dedicated to the memory of Ila Mae Talley on Sept. 27, 1975. Talley joined the Bemidji State Teachers College faculty in 1946 and taught at the college until her death in 1963. During her tenure, she organized the Bemidji Creative Arts Center and the Minnesota Art Education Exchange, now known as the Art Educators of Minnesota. At BSC, she taught a variety of students in elementary art, techniques of weaving, Introduction to Art and Methods of Teaching Art. The Talley Gallery's exhibits, collections and programs have supplemented BSU art education and cultivated a greater understanding of and appreciation for creative expression in the Bemidji region. Each year, the gallery hosts six visiting professional artists and juries three BSU student shows – two senior art shows and one scholarship show.
Located in Bridgeman Hall room 140 on the campus of Bemidji State University, the Talley Gallery is barrier-free and open at no charge to the public. The gallery is open Monday through Friday from 9 a.m.-4 p.m.
About the McKnight Foundation
The McKnight Foundation, a Minnesota-based family foundation, seeks to improve the quality of life for present and future generations through grant-making, collaboration and strategic policy reform. The McKnight Foundation supports working artists to create and contribute to vibrant communities behind the vision that Minnesota thrives when its artists thrive.
Calendar
Feb. 26-March 28 – Bemidji State University's Talley Gallery presents "Six McKnight Artists," featuring new works by six winners of McKnight Foundation Artist Fellowships and Artist Residencies: 2016 McKnight Artist Fellowship for Ceramic Artists recipients Nicolas Darcourt and Sheryl McRoberts, and 2015 McKnight Artist Residency for Ceramic Artists recipients Kathryn Finnerty, Lung-Chieh Lin, Helen Otterson and Joseph Pintz. Location: Talley Gallery, Bridgeman Hall, BSU campus. Admission: Free. Information: (218) 755-3708.
Contact
Links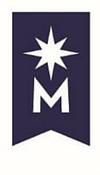 Bemidji State University, located in northern Minnesota's lake district, occupies a wooded campus along the shore of Lake Bemidji. A member of the colleges and universities of Minnesota State, Bemidji State offers more than 80 undergraduate majors and 11 graduate degrees encompassing arts, sciences and select professional programs. Bemidji State has an enrollment of more than 5,100 students and a faculty and staff of more than 550. University signature themes include environmental stewardship, civic engagement and global and multi-cultural understanding.
---
2018-B-L-073