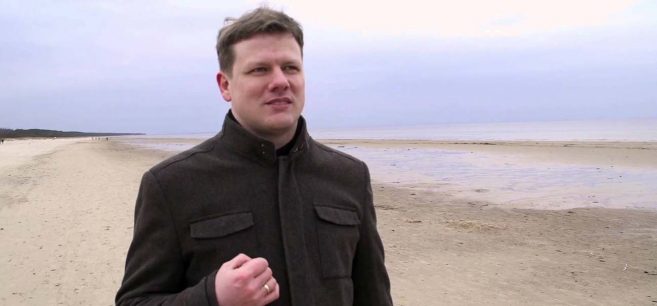 More than 150 high school students from across Minnesota are currently visiting Bemidji State University for the Department of Music's annual Choral Festival. The festival concludes with a 7 p.m. performance March 24 at Bemidji's First Lutheran Church, featuring the Bemidji Choir and the participating high school choirs.
Ēriks Ešenvalds, one of the most in-demand composers in the world, also is visiting BSU as head clinician for the Choral Festival. The festival features the Brainerd HS A Cappella Choir, the Princeton High School Concert Choir, and the Bemidji Choir. The March 24 concert features two pieces written by Ešenvalds, "Who Can Sail Without the Wind" and "Trees."
Dr. Dwight Jilek, BSU's director of choral activities, says of the Latvian composer, "Even if you are not familiar with his music, taking a brief moment to see Ēriks' work is a once-in-a-lifetime artistic opportunity."
Ešenvalds has won multiple awards for his work, including the Latvian Grand Music Award in 2005, 2007 and 2015, and he is in high demand as a . The International Rostrum of Composers awarded him first prize in 2006 for his work, "The Legend of the Walled-in Woman." He was The Year's New-Composer Discovery of the Philadelphia Inquirer in 2010, and his albums "At the Foot of the Sky by State Choir Latvija" (2013) and "O Salutaris by Kamēr… Youth Choir" (2011) were awarded Best Latvian Classical Album of the Year.
Students have the opportunity to speak with Ešenvalds about his music and receive direct coaching from him at the festival.
For more information about Ešenvalds, visit https://www.eriksesenvalds.com.
March 23 —
4:30 p.m.: Clinic with the Bemidji Choir on Ešenvalds works
March 24 —
10:30 a.m.: Festival Welcome and Introductions
10:40 a.m.: Massed Choir Rehearsal #1 – Main Theater
1:15 p.m.: Massed Choir Rehearsal #2 – Main Theater
2:45 p.m.: Choir clinics with Ēriks Ešenvalds at First Lutheran Church Bemidji
Performances:
2:45 p.m. — "My Song" by Princeton Concert Choir
3:15 p.m. — "Stars by Brainerd A Cappella
3:55 p.m. — "Trinity Te Deum" by the Bemidji Choir
4:30 p.m. — Massed Choir Rehearsal #3 i
7 p.m. — Festival Concert at First Lutheran Church featuring:
Princeton Concert Choir
Brainerd A Cappella Choir
Bemidji Choir
Festival Massed Choir
"Who Can Sail Without the Wind" by Ēriks Ešenvalds
"Trees" by Ēriks Ešenvalds
"Unclouded Day" arr. by Shawn Kirchner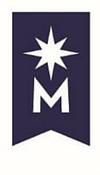 Bemidji State University, located amid the lakes and forests of northern Minnesota, occupies a wooded campus along the shore of Lake Bemidji. Enrolling more than 5,100 students, Bemidji State offers more than 80 undergraduate majors and eight graduate degrees encompassing arts, sciences and select professional programs. BSU is a member of the Minnesota State system of colleges and universities and has a faculty and staff of more than 550. The university's Shared Fundamental Values include environmental stewardship, civic engagement and international and multicultural understanding.
---
2018-B-P-026