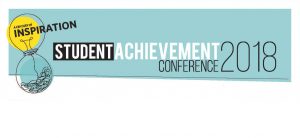 A keynote presentation by a product-development researcher for Google headlines Bemidji State University's 19th annual Student Achievement Conference on April 4.
The conference features nearly 150 projects and presentations by nearly 300 students representing a wide variety of academic majors and programs, with additional students participating in invitational displays featuring design, fine arts and music.
The theme for this year's conference is "A Century of Inspiration." The conference falls on the 100th anniversary of the groundbreaking for construction of Bemidji Normal School, a building that today is Deputy Hall on the Bemidji State University campus.
The conference begins at 8:30 a.m. with a keynote breakfast in the Beaux Arts Ballroom of BSU's upper Hobson Memorial Union, which leads into the 9 a.m. keynote address by Dr. Robert Youmans, a lecturer at the University of California Berkeley. Oral presentations will be held in two sessions in Hagg-Sauer Hall, with a morning session beginning at 10:30 a.m. and an afternoon session beginning at 1 p.m., and poster presentations begin at 11:30 a.m. in Memorial Hall.
In addition, the American Indian Resource Center will hold a fry bread taco sale between 11 a.m.–1:30 p.m.
More than 140 students are giving oral presentations on subjects including theories of income polarization in the U.S., live-cell imaging of a protein called TCL, fish house rentals at the BSU Outdoor Program Center, CARE training for bystander intervention in sexual assault cases, and the relationship between working and grade-point average for college students.
Poster presentations by 159 students include topics such as facial recognition software, an examination of nesting habits of purple martins on Lake Bemidji, how different cultures reflect shapeshifting in their myths and legends, and an environmental impact assessment of Bemidji Brewing.
A complete list of presenters and presentation topics is available on the conference's website, and Hagg-Sauer Hall will include signs with presentation schedules and locations on the day of the conference.
All activities of the Student Achievement Conference are open free to the public.
Conference Schedule
8:30 a.m. — Keynote Breakfast Buffet, Beaux Arts Ballroom, upper Hobson Memorial Union.
9 a.m. — Keynote Address: Dr. Robert Youmans, Beaux Arts Ballroom.
10:30-11:45 a.m. — Student Presentations: Morning Sessions, Hagg-Sauer Hall. Four 15-minute sessions with five-minute breaks in between.
11 a.m.–1 p.m. — Fry bread taco sale, American Indian Resource Center.
11:30 a.m.–1 p.m— Poster Presentations and Design, Fine Arts and Music Invitational Displays, Memorial Hall.
1–2:15 p.m. — Student Presentations: Afternoon Sessions, Hagg-Sauer Hall. Four 15-minute sessions with five-minute breaks in between.
Dr. Robert Youmans
Dr. Robert J. Youmans is a cognitive psychologist who directs product-development research at Google and is head of user experience research sciences at YouTube. Prior to joining Google, he was the director of the Creative Design and User Experience laboratory at George Mason University and an assistant professor of applied cognition at California State University, Northridge.
He earned his doctorate in cognitive psychology with a doctoral minor in industrial design at the University of Illinois at Chicago for his research on links between physical prototyping and creative design. He also has a bachelor's degree in psychology from North Carolina State University and a master's degree in experimental psychology from Wake Forest University.
Calendar
April 4 — 8:30 a.m.–2:30 p.m. – 19th Annual Student Achievement Conference at Bemidji State University. More than 300 BSU undergraduate students share their academic and creative achievements through presentations, poster sessions and performances. Features 9 a.m. keynote address by Dr. Robert J. Youmans, head of user experience research at YouTube. Presentations begin at 10:30 a.m. in Hagg-Sauer and Memorial halls; complete schedule available on conference website (visit bemidjistate.edu and search for 'student achievement conference'). All events open free of charge to the public.
Contact
Links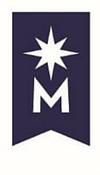 Bemidji State University, located amid the lakes and forests of northern Minnesota, occupies a wooded campus along the shore of Lake Bemidji. Enrolling more than 5,100 students, Bemidji State offers more than 80 undergraduate majors and eight graduate degrees encompassing arts, sciences and select professional programs. BSU is a member of the Minnesota State system of colleges and universities and has a faculty and staff of more than 550. The university's Shared Fundamental Values include environmental stewardship, civic engagement and international and multicultural understanding.
---
2018-B-L-091