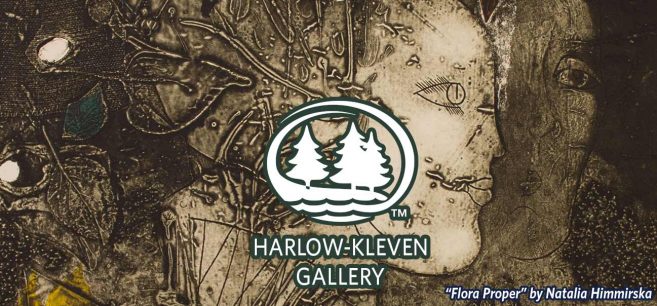 An exhibition of ceramic and print work from collections held by Bemidji State University, including a lithograph by famed French printmaker Henri de Toulouse-Lautrec, opens April 6 at the Harlow-Kleven gallery in Bemidji's Watermark Art Center.
"Being Here" explores the use of the human figure, which has been an integral part of visual arts throughout history, as inspiration when creating works of art.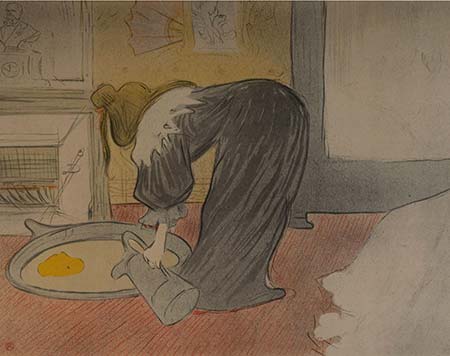 "Through the use of the human figure, the artist holds a mirror up to who we are and reflects on the human experience," said Harlow-Kleven Gallery Director Laura Goliaszewski. "Whether the figure is a simple stick figure drawn on cave walls or a collection of human body parts in simple geometric forms, we still have a connection with each representation. We see ourselves in these images, we connect with the experiences portrayed and, hopefully, we are changed."
"Being Here" draws from BSU's ceramic and print teaching collections. The exhibition features 12 prints, including "Chambermaid" by Toulouse-Lautrec, and 16 ceramics works.
"The works here were collected so that students have the opportunity to be inspired by and hopefully experiment with different art techniques," Goliaszewski said. "Also, having access to these works, they learn how artists use their voice to evoke a response from the viewer."
"Being Here" will be open at the Watermark Art Center until Aug. 24.
The Watermark Art Center has operated in Bemidji since 1982 as a member-supported, non-profit organization. The Watermark Art Gallery is located at 505 Bemidji Ave N. It is open from 10 a.m.–5 p.m. Monday—Wednesday and Friday–Saturday; 10 a.m.–7 p.m. Thursday; and noon–4 p.m. Sunday.
About the Harlow-Kleven Gallery
Bemidji State University's Harlow-Kleven Gallery at the Watermark Art Center is named for long-time art patrons and BSU alumnae Margaret A. Harlow and Lille M. Kleven. Harlow, a 1936 graduate, established the Harlow Ceramics Collection in 1973, and Kleven established a print collection at BSU in 1979. Both are used as teaching collections for current BSU students. The Harlow Collection includes more than 400 pieces from all eras, including Turkish work that dates to the first century A.D. The Kleven Collection includes more than 800 pieces and includes work by renowned printmakers such as Henri de Toulouse-Lautrec.
The Harlow-Kleven Gallery was dedicated at the Dec. 2, 2017, opening of Bemidji's Watermark Art Gallery. Space for the gallery was secured in Feb. 2015 when the BSU Foundation Board of Directors voted to use a $500,000 unallocated gift raised as part of BSU's Imagine Tomorrow campaign to fund an ongoing lease for gallery space in the center.
Calendar
April 6-Aug. 24– "Being Here," an exhibition of work from Bemidji State University's Margaret A. Harlow Ceramics and Lillie M. Kleven Print collections. Exploring the use of the human figure as an inspiration for art. Location: Watermark Art Center, 505 Bemidji Ave. N, Bemidji. Admission: free. Information: (218) 444-7570.
Contact
Links
Bemidji State University, located amid the lakes and forests of northern Minnesota, occupies a wooded campus along the shore of Lake Bemidji. Enrolling more than 5,100 students, Bemidji State offers more than 80 undergraduate majors and eight graduate degrees encompassing arts, sciences and select professional programs. BSU is a member of the Minnesota State system of colleges and universities and has a faculty and staff of more than 550. The university's Shared Fundamental Values include environmental stewardship, civic engagement and international and multicultural understanding.
---
2018-B-L-093