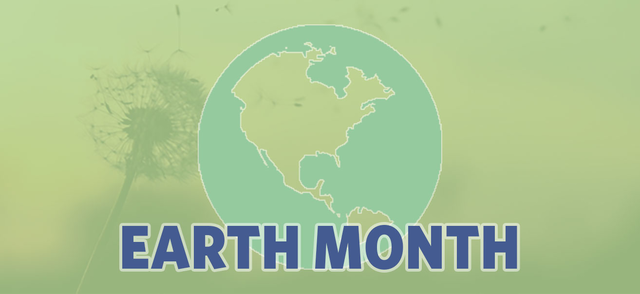 In honor of Earth Month this April, Bemidji State University's Sustainability Office is hosting a multitude of activities throughout the month, including an April 23 celebration for Earth Day.
April 5: Indivisible Bemidji: Environmental Forum
6:30–8 p.m. — A forum for community members to peacefully promote a progressive political agenda. Presenters include Sam Mason, Beltrami Electric director of member and energy services, Anna Carlson, assistant sustainability director at BSU and Linda Kingery, Citizen's Climate Lobby and Minnesota Extension NW Regional Sustainable Development Partnership. Location: Beltrami Electric, 4111 Technology Dr NW, Bemidji
April 10: Documentary: Chasing Coral
6 p.m. — A 2017 documentary following a team of divers, photographers and scientists who set out to discover why coral reefs from around the world are vanishing at an unprecedented rate. Location: Bensen Hall 115. Free admission.
April 11: Vegan Cooking Workshop
4:30 p.m. — American Indian Resource Center kitchen.
April 12: Bemidji Solar Info Session
5:30–7:30 p.m. — A free information session about solar energy and how Bemidji Solar Co-op simplifies the process of going solar while providing discount through its bulk purchasing power. Location: Beltrami Electric, 4111 Technology Dr. NW, Bemidji
April 14: Highway Clean-up
10 a.m. — BSU students and staff will meet at the Mississippi River bridge on Power Dam Rd. NE for a highway cleanup.
April 17: Documentary & Conversation: School's Out
5–7 p.m. — A screening of the award-winning documentary "School's Out: Lessons from a Forest Kindergarten" with a discussion afterward. "School's Out," winner of a Best Short Film Award from the Colorado Environmental Film Festival, follows children ages 4-7 in the Zurich, Switzerland suburb of Albis, who go to kindergarten in the woods every day — regardless of the weather. The film follows the children through an entire school year, and contrasts their experiences with a traditional American kindergarten classroom. Location: Bensen Hall 115. Free admission.
April 18: Lakeshore Clean-up
4 p.m. — BSU students and staff will meet in the Bangsberg Fine Arts Complex parking lot for a lakeshore cleanup.
April 20: Production: Canopic Jar of My Sins
7 p.m. — Black Box Theatre of Bangsberg Fine Arts Complex
Sunday, April 22: Arts of the Earth Festival
12:30–3:30 p.m. — This festival brings together people from across Bemidji's arts and sustainability communities for an Earth Day celebration. The festival will feature live music, sustainable foods, dancing, hands-on activities and art showcase including musical, poetic, and dance performances. The festival also will include a silent auction that will support the Bemidji Area Food Shelf Garden and the Watermark Art Center's Birds, Bees, Butterflies, Bemidji project. Location: Beaux Arts Ballroom, upper Hobson Memorial Union. Free admission.
Sunday, April 22: Production: Canopic Jar of My Sins
4 p.m. —BSU is producing a reading of the Justin Maxwell play "The Canopic Jar of My Sins: A Medieval Morality for Latter-Day Postmodernists." The play, a dark comedy about culpability, follows Ralph Wiley, the inventor of modern plastic, as he is forced into a show trial adjudicated by a strange angel, a dead bird and Roger Waters. After the trial, Wiley awakens on the beach of Easter Island — where things get strange. Black Box Theatre, Bangsberg Fine Arts Complex. Free admission.
Open auditions for "Canopic Jar of My Sins" will be held April 11-12 at BSU's Black Box Theatre. Cold-reading material will be provided, and no advance preparation is required. Four substantial roles are available to persons of any gender, age, race or ability status. Rehearsals begin April 13 and participants should be able to participate in all seven rehearsals and both performances. For more information, including ways to participate in the play beyond acting, contact Director/Producer Dr. Season Ellison, (218) 755-3355 (work), (870) 403-2860 (cell) or season.ellison@bemidjistate.edu.
Monday, April 23: Earth Day Celebration
11 a.m.–1 p.m. — Bike tune-ups, giveaways and music to celebrate Earth Day. Location: Lower Hobson Memorial Union plaza.
Monday, April 23: Documentary: An Inconvenient sequel
6 p.m. —"An Inconvenient Sequel: Truth to Power" is a 2017 documentary about former U.S. Vice President Al Gore's efforts to raise awareness of and combat climate change. A sequel to the 2006 film "An Inconvenient Truth," the film explores the effort to combat climate change and documents Gore's efforts to persuade world leaders to invest in renewable energy. The film was nominated for Best Documentary by the British Academy Film Awards. Location: Bensen Hall 115. Free admission.
Saturday, April 28: Litter Clean-up near Buena Vista
11 a.m. — BSU students and staff will meet near the Buena Vista Ski Area for a day of litter cleanup.
Contact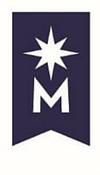 Bemidji State University, located amid the lakes and forests of northern Minnesota, occupies a wooded campus along the shore of Lake Bemidji. Enrolling more than 5,100 students, Bemidji State offers more than 80 undergraduate majors and eight graduate degrees encompassing arts, sciences and select professional programs. BSU is a member of the Minnesota State system of colleges and universities and has a faculty and staff of more than 550. The university's Shared Fundamental Values include environmental stewardship, civic engagement and international and multicultural understanding.
---
2018-B-L-094