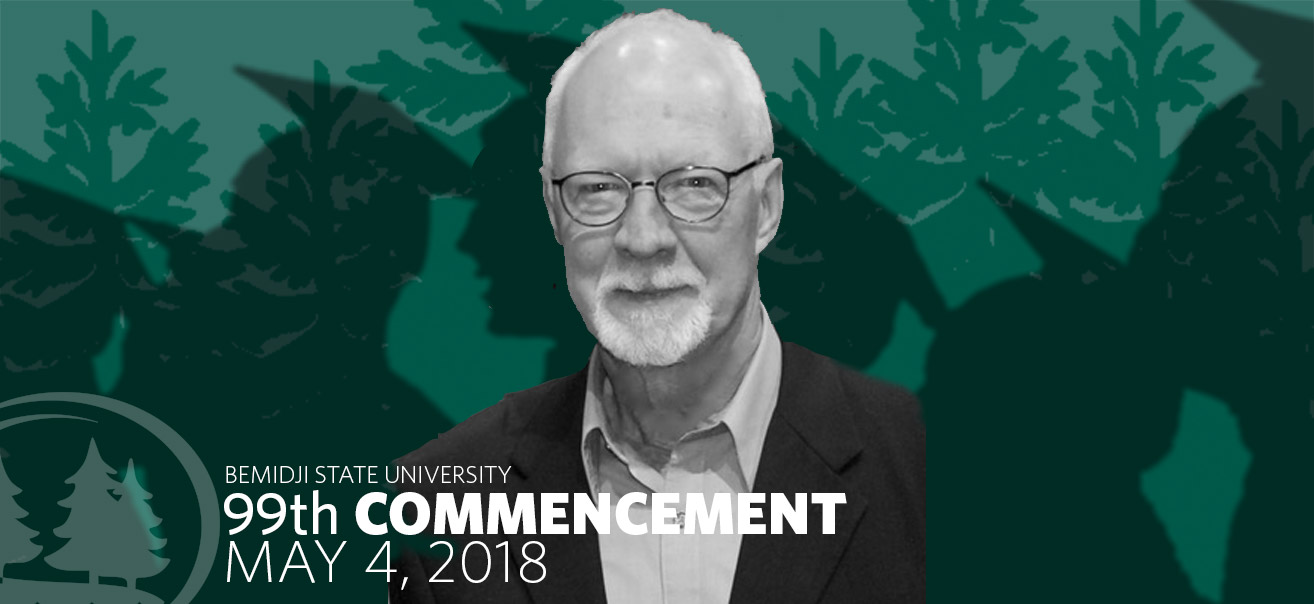 Bemidji State University Professor Emeritus of English and noted author Will Weaver will deliver the university's 2018 commencement address as the recipient of BSU's 36th Distinguished Minnesotan honor.
First presented by Bemidji State in 1981, the Distinguished Minnesotan award acknowledges the contributions of current or former residents of the state who have performed exemplary service to the people of Minnesota or the United States.
The Distinguished Minnesotan traditionally addresses graduating seniors at Bemidji State's commencement ceremony, set for May 4 in Bemidji's Sanford Center. Weaver's address will be streamed online as part of the ceremony's live coverage.
Weaver, originally from Park Rapids, Minn., is a noted author and speaker whose focus on literacy has taken him to schools, libraries and educational events across Minnesota and the nation.
He has published more than a dozen novels and non-fiction books, including "Red Earth, White Earth," which was adapted into a television movie on CBS in 1989, and his recent memoir, "The Last Hunter." His 2016 short story collection "Sweet Land" includes "A Gravestone Made of Wheat," which has been adapted into the feature film "Sweet Land" starring Ned Beatty and an off-Broadway musical which debuted last year. The original short story collection "A Gravestone Made of Wheat" won several awards, including the Minnesota Book Award for Fiction. Weaver's 2003 young adult novel "Memory Boy" was produced into a full-length opera by the Minnesota Opera in 2016. He also published "Barns of Minnesota" with collaborator Doug Ohman in 2005.
Weaver won a demolition derby as a teenager, and his love of racing is reflected in his recent work and hobbies. His MOTOR series of novels "Saturday Night Dirt," "Super Stock Rookie" and "Checkered Flag Cheater" explore the world of dirt-track racing, and he has formed a stock car racing team, Weaver Motors, which races in the upper Midwest's WISSOTA circuit. As part of his research for the MOTOR series, Weaver spent a year in and around the automotive programs at Northwest Technical College.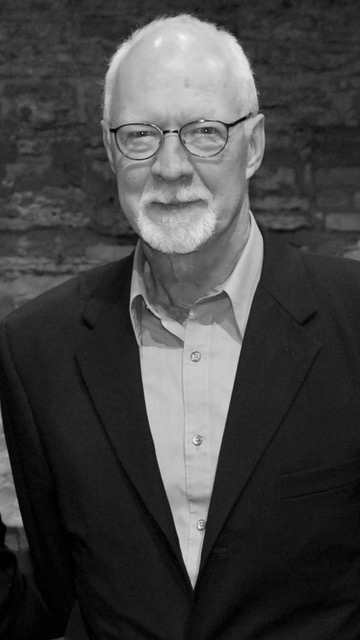 Weaver has made a commitment to younger readers with a particular focus on encouraging boys to read. Drawing on his teenage life as a car enthusiast, his Motor Novel series includes "Saturday Night Dirt," "Super Stock Rookie" and "Checkered Flag Cheater." The novels, which focus the world of dirt-track racing, are aimed at teenagers with an interest in cars and auto racing. To refresh his car knowledge, Weaver spent a year in and around the automotive programs at Northwest Technical College and eventually fielded his own race team. With a teenage driver, the Team Weaver "Bookmobile" race car was a popular attraction at schools across the Midwest.
Weaver taught creative writing in the English department at Bemidji State from 1981 until 2006, when he retired as a professor emeritus of English. Eight of his novels were published during his BSU teaching career.
Weaver has a bachelor's degree in English from the University of Minnesota and a master's degree in creative writing from Stanford.
He is currently at work on an adult novel set in the Midwest.
Weaver and his wife Rosalie, who also taught at BSU, reside on the Mississippi River in Bemidji. Dr. Rosalie Weaver retired from BSU as a professor emerita of English in 2015 after a 28-year career at the university.
Bemidji State University's Distinguished Minnesotan award was presented annually from 1981–2009, and was not awarded in 2010 or 2012.
Contact
Office of the President; (218) 755-2011
Links
Bemidji State University, located amid the lakes and forests of northern Minnesota, occupies a wooded campus along the shore of Lake Bemidji. Enrolling more than 5,100 students, Bemidji State offers more than 80 undergraduate majors and eight graduate degrees encompassing arts, sciences and select professional programs. BSU is a member of the Minnesota State system of colleges and universities and has a faculty and staff of more than 550. The university's Shared Fundamental Values include environmental stewardship, civic engagement and international and multicultural understanding.
---
2018-B-S-009