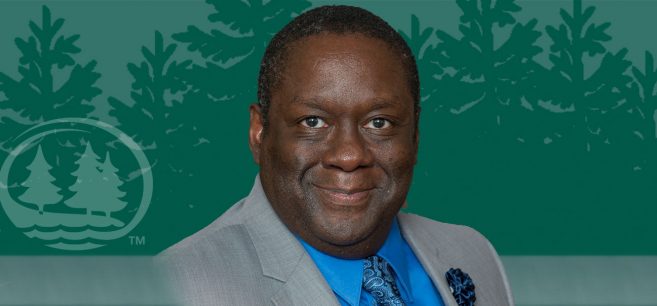 Dr. Tony Peffer, provost and vice president for academic and student affairs at Bemidji State University, announced today that Dr. Jesse Grant has been named the university's associate vice president for student life and success.
The position is new at the university, replacing a previous dean of students role Grant has held on an interim basis since January 2017.
"Jesse's concern for student success is absolutely authentic, and that's such an important part of this job," Peffer said. "He has, in addition to normal student life responsibilities, student success as part of his title. Jesse starts with that concern, helping students to be successful, to stay here, to graduate — and that made him stand out. He has a great combination of energy and expertise and is a great person to work with."
Grant will lead a variety of student affairs functions including the Gillett Wellness Center, Hobson Memorial Union, Housing and Residential Life and the Student Center for Health and Counseling. He also chairs Bemidji State's Student Success Council, a pilot program aimed at increasing student retention.
"I'm happy to be able to continue in this capacity," Grant said. "I have sincerely enjoyed my time at BSU, and I look forward to helping us develop an identity around retention to meet our enrollment management goals."
Dr. Faith C. Hensrud, BSU president, echoed Peffer's sentiments in welcoming Grant to the university in a permanent capacity.
"Dr. Grant is a seasoned professional who has shown throughout his career that he is truly passionate about students," she said. "During his tenure as interim dean at Bemidji State, he's been a visible, accessible and approachable champion for our students and their success. He's also a data-driven, strategic thinker who's proven to be a strong advocate for his staff. I'm excited to have him as a permanent member of our team."
Before coming to Bemidji State, Grant gained extensive experience in higher education administration in a variety of settings across the country. His most-recent position prior to joining the BSU administration was as an academic advisor and enrollment specialist at Eastern Gateway Community College in Youngstown, Ohio. He also served as dean of students at Shawnee State University in Portsmouth, Ohio, and held the same position at the University of Alaska Southeast in Juneau, with responsibility for 24 full-time staff and a $3.6 million budget. Previously, he held a variety of student services positions on 10 different campuses in Michigan, Florida, Ohio, Pennsylvania and Missouri. He also was an area coordinator for residential housing at the University of Minnesota – Twin Cities.
Grant has a doctorate in higher education leadership from Western Michigan University in Kalamazoo, a master of arts in student development in postsecondary education from the University of Iowa and a bachelor of arts in sociology from Kent State University. He also has a post-master's certificate in enrollment management from Capella University and a global career development facilitator certification from the Center for Credentialing and Education in Greensboro, N.C.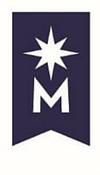 Bemidji State University, located amid the lakes and forests of northern Minnesota, occupies a wooded campus along the shore of Lake Bemidji. Enrolling more than 5,100 students, Bemidji State offers more than 80 undergraduate majors and eight graduate degrees encompassing arts, sciences and select professional programs. BSU is a member of the Minnesota State system of colleges and universities and has a faculty and staff of more than 550. The university's Shared Fundamental Values include environmental stewardship, civic engagement and international and multicultural understanding.
---
2018-B-L-098