Will Weaver, professor emeritus of English, challenged graduates of Bemidji State University to "be open to surprise, to chance, to the lives of people close at hand. You have no idea how that stranger might affect your life — or you theirs."
As the recipient of this year's Distinguished Minnesotan award, Weaver delivered the Commencement address to Bemidji State's Class of 2018, which included:
64 master's degree recipients. BSU awarded 22 master of science degrees; 7 master of arts in teaching degrees; 21 master of special education degrees; 4 master of arts in English degrees; and 10 master of business administration degrees;
338 undergraduates who graduated with honors: 66 Summa Cum Laude honorees, 127 Magna Cum Laude honorees and 148 Cum Laude honorees; and
1,082 students who were eligible to receive undergraduate degrees, including 402 graduates from BSU's College of Arts & Sciences; 326 from the College of Business; and 354 from the College of Health Sciences & Human Ecology.
BSU's graduating class also included 53 Native American students, the most in the school's history, and 39 military veterans.
Distinguished Minnesotan Will Weaver

Weaver said his long history as a professor of English at Bemidji State — where he taught from 1981 until he retired in 2006 — gave him a perspective on today's celebration that differed from other commencement speakers.
"Commencement speakers often don't have a close connection to the school at which they speak: they fly in, make their remarks and they fly away," he said. "But I have an advantage today — I can speak directly to the outcomes of BSU grads just like you. They were my students. I know what's become of them. I know how their lives have unfolded because they stay in touch."
He shared brief stories about BSU graduates with whom he has recently interacted — an airline pilot, several teachers, a Ph.D. in literature who owns a computer repair business, a Russian translator at an embassy in Washington, D.C., a mother who's returning to school after 20 years to pursue a master's degree, and a former student he referred to only as "Darren."
"Darren is a guy who, in the words of the poet Dylan Thomas, has forked no lightning in life. He's not an airline pilot, he's not a teacher, he doesn't have his own company. But he's a guy who brings the fun," he said. "He makes people laugh and he makes us smile. And we need Darrens."
Weaver reminded graduates that their classmates sitting next to them had their own powerful stories to share, and that they should take every advantage of opportunities to meet those people and learn their stories.
BSU President Faith C. Hensrud

BSU President Faith C. Hensrud opened her remarks by giving graduates one final assignment — to get their phones and send a message to a special person who helped them reach their goal of graduation.
"I would like you to take it out, and then send a text, post a message to Facebook, send a Snapchat, or tweet, or post to Instagram to thank that special someone for helping you achieve this goal," she said.
Hensrud recognized the graduates as being part of a special milestone class at Bemidji State — the 99th class of graduates as the university prepares for its Centennial anniversary.
"I hold up this institution's journey across 10 decades as a metaphor for the life journey each of you graduates is about to begin – to commence," she said.
She recalled Robert Frost's poem "The Road Not Taken" and said it reflects the consequences of life's choices. She recalled her own journey as the first of seven children in her family to attend college, a journey which saw her earn a bachelor's degree, join the Army, become a mother and arrive as president of Bemidji State.
She said in hindsight her path was a direct result of her own choices, and she encouraged graduates to make thoughtful choices along their own journeys and to take full advantage of the opportunities found in those choices.
"Not one of us can say where your particular road will take you. But, I am certain of one thing: Years from now, many of you will be amazed at how far you have come," she said.
Addressing the Graduates: BSU Student Daniela Maltais

Daniela Maltais, a graduating psychology student from Bemidji, said her own experience as a person who emigrated to the United States from Colombia showed what was possible if her fellow graduates were willing to overcome obstacles and define their own futures.
"When I came to America, I did not know English. I was raised by a mother who also did not speak English well," she said. "I had a family member with mental and physical illness. These challenges — the challenges within my life — were exactly what I needed to guide me toward a career I am passionate about."
She challenged her fellow graduates to be both farsighted and shortsighted as they traverse the paths ahead of them: to keep their eyes on their futures, but not lose track of what's around them in the present.
"Nearsightedness teaches us about the value of being present and in the moment," she said. "Make a choice to do something that scares you the most. Live with purpose. Be authentic.
"Never let where you began, or where you are today, define your future. You have the power to choose how your story ends."
Addressing the Graduates: Minnesota State Trustee Roger Moe

Roger Moe, a trustee of the Minnesota State colleges and universities, greeted graduates on behalf of the Board of Trustees, Chancellor Devinder Malhotra and the state colleges and universities system's 16,000 faculty and staff members at its 54 campuses.
"We have come together because we believe in you," he said. "It wasn't easy for any of you. Your hard work has paid off and each of you has earned the right to call yourself graduates of Bemidji State University."
Addressing the Graduates: Peggy Ingison
Bemidji State alumna Peggy Ingison, president of the Board of Directors for BSU Alumni & Foundation, welcomed the Class of 2018 into the family of more than 44,000 BSU alumni around the world.
Cum Laude honors
The practice of recognizing outstanding academic achievement with Cum Laude honors dates to the earliest European college and university practices in the 13th century. Summa Cum Laude denotes graduates with cumulative grade point averages of 3.90 or higher, Magna Cum Laude recognizes those with GPAs between 3.70 and less than 3.90 and Cum Laude recognizes those with GPAs between 3.50 and less than 3.70.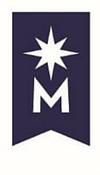 Bemidji State University, located amid the lakes and forests of northern Minnesota, occupies a wooded campus along the shore of Lake Bemidji. Enrolling more than 5,100 students, Bemidji State offers more than 80 undergraduate majors and eight graduate degrees encompassing arts, sciences and select professional programs. BSU is a member of the Minnesota State system of colleges and universities and has a faculty and staff of more than 550. The university's Shared Fundamental Values include environmental stewardship, civic engagement and international and multicultural understanding.
---
2018-B-L-102