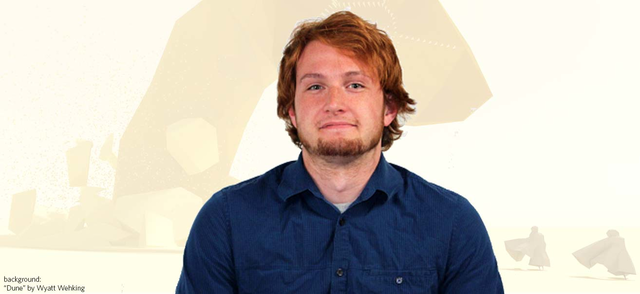 Bemidji State University senior art and design major Wyatt Wehking has won the 2018 Michael Grivas Sr. Exhibit Design Excellence Scholarship.
Wehking, from Janesville Minn., learned about the scholarship through his participation in BSU's Design Guild. In addition to a trip to the EXHIBITORLIVE 2018 trade show, held Feb. 25-March 1 in Las Vegas, the scholarship provided Wehking with a sense that the quality of his work had been recognized by others.
"In the short term it meant a trip to ExhibitorLIVE in Las Vegas that I could now afford, thanks to the scholarship," he said. "That part of it alone was invaluable in setting up connections for future employment. In the long term, it means that there's at least one prominent design company out there that really does think my work is good. It's a tremendous confidence boost and some pretty nice validation."
While Wehking is unsure of his specific plans after graduation, he's pursuing opportunities to continue his design work.
"Right now I'm in contact with a few different design companies looking for talent, and I'm working hard towards a design job in the museum industry," he said. "I think that wherever I end up, as long as I get to be creative I'll do alright."
Wehking credited his professors at BSU for helping him develop the skills that earned him the Graves Scholarship.
"I legitimately believe that there is no greater combination of professors in any design program in the country," he said. "They have taught me an unreal amount, and it always throws me for a loop when I look at my old work and see just how much I've grown as a designer under their guidance."
Wehking, who like many before him found a different path after new experiences in college, encourages other students to follow their passions.
"I came to Bemidji State to get a computer science degree, thinking that would be the safest way to get a job," he said. "After getting sucked into The TAD School, I've found that design — especially exhibit design — is just as valid. The trade-show industry is colossal, and there's always room for another good designer. Don't let your dreams be dreams. In the immortal words of Shia LaBeouf, 'just do it.'"
About the Michael Grivas Sr. Exhibit Design Excellence Scholarship
The Michael Grivas Sr. Exhibit Design Excellence Scholarship, now in its sixth year, was started by scholarship namesake and Pleasant Prairie, Wis., based mg Design founder Michael Grivas Sr. It is awarded each year to two students seeking a degree in an exhibit design-related field. To be considered, applicants must:
be at least a junior currently attending an accredited U.S. post-secondary institution seeking a bachelor's degree in an exhibit design-related field, or a graduate student in a master's degree program in an exhibit-design related field,
demonstrate traits of leadership, excellence and creativity, and
have a minimum cumulative grade-point average of 3.2.
Alexandria Rupert from the Fashion Institute of Technology, a State University of New York located in New York City, is the 2018 graduate scholarship recipient.
Scholarship applications for 2019 will be available Sept. 1, 2018, at simplymg.com/designexcellence.
Contact
Dr. Tim Brockman, professor of technology, art and design; (218) 755-4128, tim.brockman@bemidjistate.edu
Links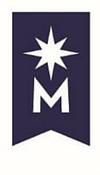 Bemidji State University, located amid the lakes and forests of northern Minnesota, occupies a wooded campus along the shore of Lake Bemidji. Enrolling more than 5,100 students, Bemidji State offers more than 80 undergraduate majors and eight graduate degrees encompassing arts, sciences and select professional programs. BSU is a member of the Minnesota State system of colleges and universities and has a faculty and staff of more than 550. The university's Shared Fundamental Values include environmental stewardship, civic engagement and international and multicultural understanding.
*Cover photo images courtesy Wyatt Wehking, via Artstation and LinkedIn
---
2018-B-L-095