A Bemidji State University professor is beginning a three-year project to examine race relations in the Bemidji region with support from a $200,000 Bush Foundation grant.
Bemidji counts Minnesota's three largest native nations — the Red Lake Band of Chippewa, the Leech Lake Band of Ojibwe and the White Earth Nation — among its neighbors, and U.S. Census Bureau data shows that more than 21 percent of Beltrami County's 46,500 residents — and 12 percent of Bemidji's 15,000 residents — identify as American Indian.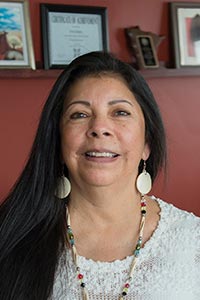 Dr. Vivian Delgado, currently an interim assistant dean in BSU's College of Arts and Sciences who will be returning to the faculty this fall an assistant professor of indigenous studies, says while American Indians make up a significant portion of the Bemidji region's population, they are disproportionately represented when examining factors such as poverty and suicide.
"We know that native people have the highest incidents of health conditions at the hospital, the highest rate of incarceration, the highest rate of suicide," she said. "And there's still a lot of issues with poverty."
To address those disparities, Delgado is assembling an eight-person Gwekendam Team (click to listen), named for an Ojibwe word meaning "changing mind," to explore structural oppression, institutional racism and systemic gaps in opportunity and access — not only among American Indian people but all people of color in the Bemidji area. In addition to Delgado, the team includes:
Erika Bailey-Johnson, director of BSU's Sustainability Office
Bill Blackwell Jr., executive director of BSU's American Indian Resource Center
Joe Boudreau, Native American Liaison, Sanford Health Bemidji
Tori Dahlke, retention counselor with BSU's Advising Success Center
Dr. John Gonzalez, professor of psychology at BSU
Tim Sumner, Beltrami County Commissioner
Dr. Brian Xiong, coordinator of BSU's Center for Diversity, Equity and Inclusion
Delgado says the team will spend this fall undertaking extensive training with national experts on historical and intergenerational trauma, restorative justice and mindful inquiry, among other topics. She says the training will help the team understand its own preconceived notions regarding racial issues in the region.
"We all have them," she said. "But we can't go out and have difficult conversations with other people who have their own defaults if we haven't addressed our own. So we begin with ourselves."
And, she says, the training is necessary to properly equip members of the team with the tools they'll need to confront the issues they're likely to encounter when meeting with members of the community.
"I don't want to burden the team with issues that they feel unable to address," she said. "All native communities have been affected by intergenerational historical trauma, so you don't put salt on the wound. When they go out to interact with the community, we want to be sure we're all coming from the same place and our heart is in the right place."
Following the training period, in the spring of 2019, Delgado says the Gwekendam Team will begin meeting with members of the community for roundtable discussions. The grant calls for the team to hold three discussions using mediator-guided protocols during the first year of its work, with additional roundtable discussions to follow in the second and third years.
Delgado says that other community organizations are doing good work to address racial disparities in Bemidji, and she hopes her team's work can help to elevate those initiatives.
"There are a lot of allies and advocates for native people who haven't been given the opportunity to express how they feel they can contribute to a more wholesome community," she said. "So we don't want to just focus on the negative — we want to focus on people who actually feel that they have something to contribute. There are a lot of good people in our community — on campus and off campus — and we want to complement what they're doing."
About the Bush Foundation

The Bush Foundation was founded in 1953 by 3M executive Archibald Bush and his wife, Edyth. The foundation, based in St. Paul, Minn., exists to "invest in great ideas and the people who power them," inspired by the Bushes' desire to build their community and encourage innovation. Serving Minnesota, North and South Dakota and 23 native nations, the foundation has invested nearly one billion dollars in grants to thousands of organizations and individuals.
BSU's Bush Foundation Grant history
2013 — $25,000, Tribal Leadership Institute Planning Grant
Contacts
Dr. Vivian Delgado, interim assistant dean, College of Arts & Sciences, Bemidji State University; (218) 755-2989, vivian.delgado@bemidjistate.edu
Erika Carter, communications director, Bush Foundation; (651) 379-2219, ecarter@bushfoundation.org
Links
---
2018-B-L-107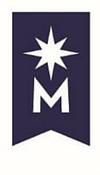 Bemidji State University, located amid the lakes and forests of northern Minnesota, occupies a wooded campus along the shore of Lake Bemidji. Enrolling more than 5,100 students, Bemidji State offers more than 80 undergraduate majors and eight graduate degrees encompassing arts, sciences and select professional programs. BSU is a member of the Minnesota State system of colleges and universities and has a faculty and staff of more than 550. The university's Shared Fundamental Values include environmental stewardship, civic engagement and international and multicultural understanding.