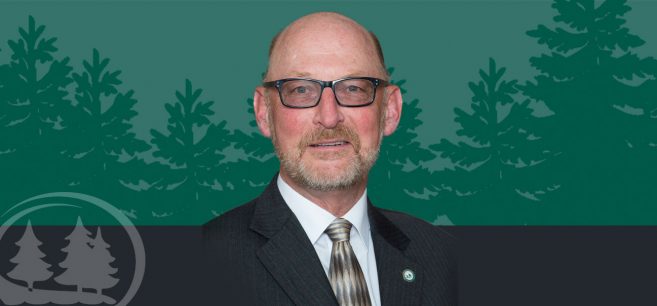 Dr. Jim Barta, dean of the College of Health Sciences and Human Ecology at Bemidji State University, will share strategies to help mathematics instructors develop and nurture culturally responsive teaching environments at the Positive Youth Development workshop, July 14 in Minneapolis, Minn.
Barta's presentation, "Culturally Responsive Teaching in the Mathematics Classroom: Integrating Theory and Practice," is part of a day-long workshop that aims to help any educator or school staff member create environments that encourage and support the academic success of multi-ethnic children.
Barta's presentation will explore the cultural and social theories supporting culturally responsive teaching and focus on several key elements found in these environments — including community cultural identification and physical learning environments.
"Too many students experience math from the outside looking in," Barta said. "Instruction that is transmitted rather than constructed, absent of meaningful context and devoid of cultural reflection, creates barriers to successful student learning. Culturally responsive teaching means that what one learns is framed by one's community and lived experience."
Barta also will share tips for ways instructors can improve their instruction by crafting culturally responsive lessons.
The conference is part of a six-conference series Ninham is hosting this summer throughout the country. Other dates include:
July 16 in Minneapolis, Minn.
July 22 in Green Bay, Wis.
July 23 in Madison, Wis.
July 30 in Albuquerque, N.M.
Aug. 6 in Kansas City, Mo.
Barta has been dean of Bemidji State's College of Health Sciences and Human Ecology since July 2017 after serving two years as interim dean from 2013-2015. He has developed a national and international reputation for his work in ethnomathematics, the study of the relationship between mathematics and culture with a focus on indigenous cultures in the United States, Canada and Central America. For eight years, he led teams of educators providing professional development for Mayan charter school teachers in the rural Highlands of Guatemala. Barta currently serves as a member of the United States Commission on Mathematics Instruction and has served as vice president of Teachers-2-Teachers Global since 2012. In that role, he helps to develop teams of mathematics coaches which travel to rural villages throughout the world providing professional development to teachers.
About the Conference
Check-in for the July 14 conference begins at 8 a.m. at the Humphrey School of Public Affairs on the University of Minnesota campus in Minneapolis. A welcome by Dan Ninham, conference organizer, Bemidji Middle School teacher, former high school basketball coach at both Cass Lake/Bena and Bemidji high schools and an Outstanding Alumni at Bemidji State University, begins at 8:45.
Other presentations include:
"Culturally Responsive Classroom," by Susan Ninham, administrative officer at Red Lake Nation Comprehensive Health Services;
"Developing an Indigenous Identity and Empowering Students," by Randy Gresczyk from Robbinsdale, Minn., Indian Education;
"The Games of Life Model: Socio-cultural Significance of Indigenous Games," by Dan Ninham.
Registration
Registration is available at a $99 early-bird rate until July 7, increasing to $115 on July 8. Same-day registration at the conference is $125. Discounted group rates of $79 per person are available for organizations sending five or more participants. Group discounts are available only until the July 7 early-bird cutoff date. The workshop fee includes emailed materials and a professional development certificate.
Registration is available only via postal mail. Send participant's name, institution, professional title, mailing address, email address and cell number, noting that registration is for the July 15 event in Roseville, along with a check payable to PYD Initiatives, to:
Dan Ninham
PO Box 351
Bemidji, MN, 56619
Online training options are also available for those unable to attend in person. Contact Ninham for additional information on the online options.
Contact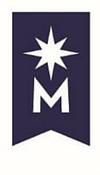 Bemidji State University, located amid the lakes and forests of northern Minnesota, occupies a wooded campus along the shore of Lake Bemidji. Enrolling more than 5,100 students, Bemidji State offers more than 80 undergraduate majors and eight graduate degrees encompassing arts, sciences and select professional programs. BSU is a member of the Minnesota State system of colleges and universities and has a faculty and staff of more than 550. The university's Shared Fundamental Values include environmental stewardship, civic engagement and international and multicultural understanding.
---
2018-B-L-106