Whitecloud makes NHL debut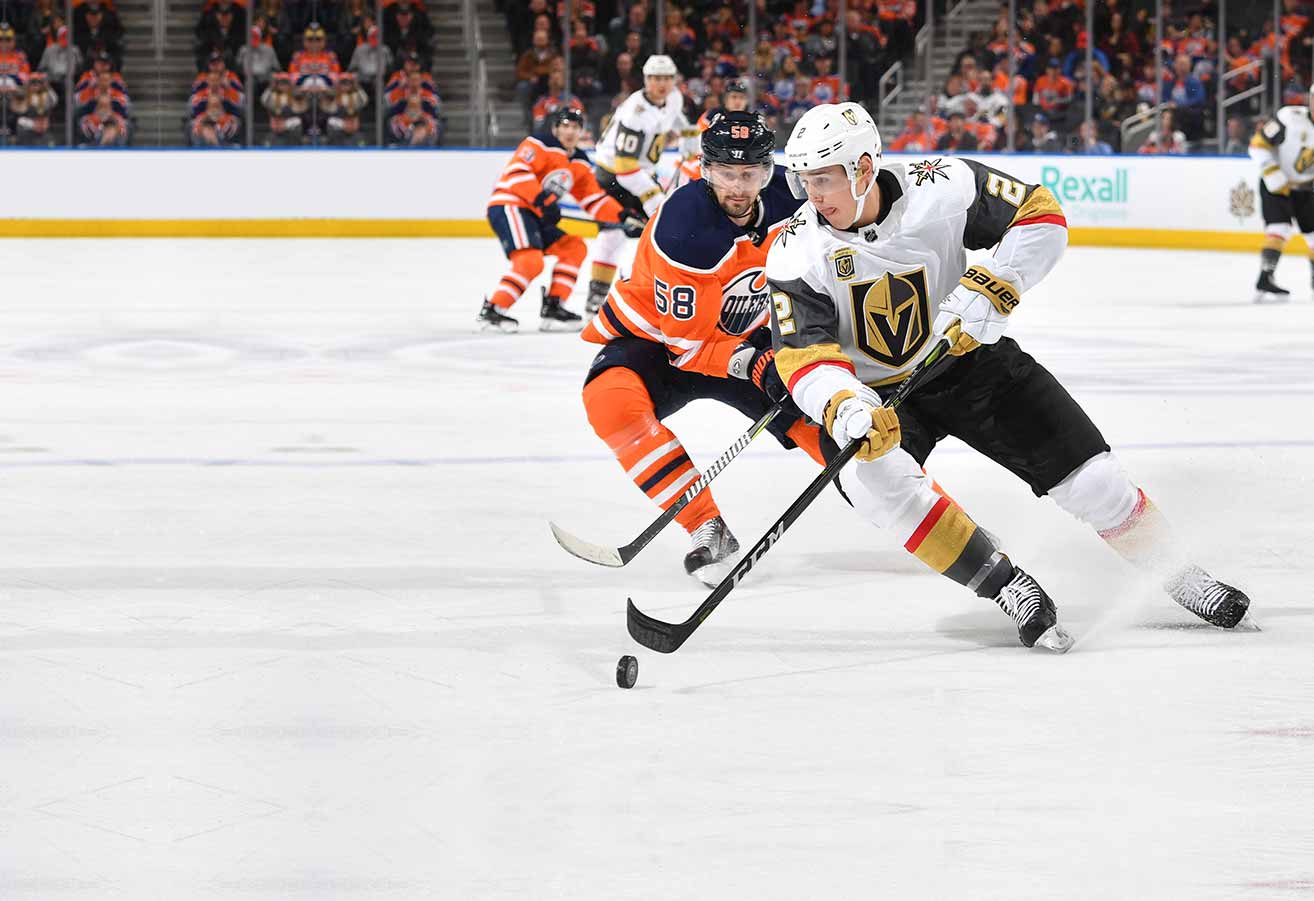 On April 5, Bemidji State defenseman Zach Whitecloud became the ninth Beaver to skate in the NHL when he competed with the Las Vegas Golden Knights. He debuted with 16:42 of ice time, posting a team-best +3 plus/minus rating as the playoff-bound Knights beat Edmonton 4-3. Whitecloud signed a three-year, entry-level contract with Vegas after helping lead the Beavers to a 16-14-8 overall record and fourth-place WCHA finish in 2017-18. He follows in the BSU footsteps of Jim McElmury (1967-71), Dale Smedsmo (1969-72), Gary Sargent (1972-73), Joel Otto (1980-84), Andrew Murray (2001-05), Matt Climie (2004-08), Matt Read (2007-11) and Brad Hunt (2008-12).
"Hit King" Litchy recognized for team-leading performance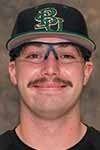 Scott Litchy capped his collegiate baseball career as Bemidji State's all-time leader with 216 hits, 153 RBIs, 135 runs, 45 doubles, 35 stolen bases, 30 home runs and nine triples in 629 at-bats. Following a 2018 season in which he led the Beavers with a .331 batting average, .589 slugging percentage, .423 on-base percentage, 50 hits, 36 runs, 33 RBI, 21 walks, 11 stolen bases, 10 doubles and nine homers, Litchy was selected First Team All-NSIC by league coaches.
35-hit season lands McAllister on All-NSIC softball lineup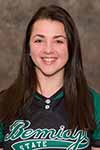 Junior Kelsey McAllister started in 36 games for Bemidji State Softball, all but three as first baseman, and finished fourth on the team with a .313 batting average. McAllister was fifth at the plate with a .429 slugging percentage that yielded 35 hits, including seven doubles and two home runs. Such efforts earned her Second Team All-NSIC honors.
Track and field athletes dash and throw for program records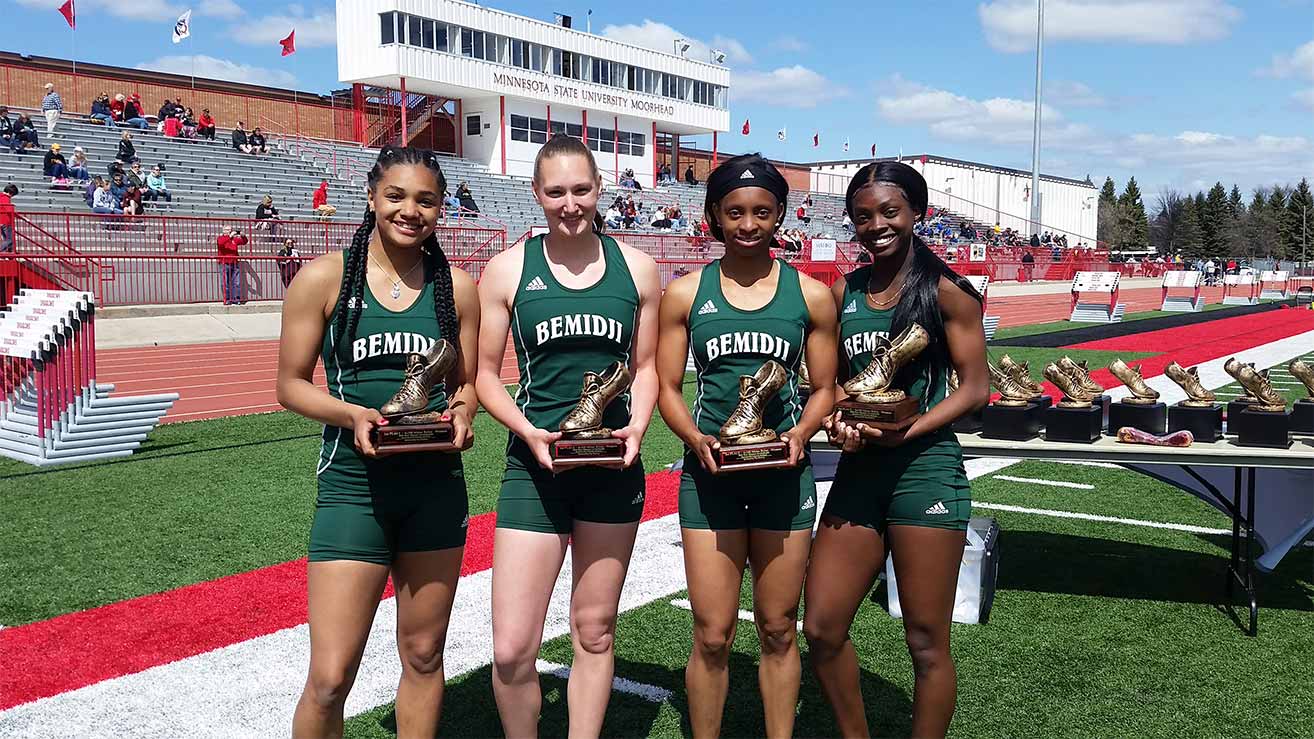 Bemidji State Track and Field had its best outdoor season since 2011 under the direction of second-year coach Kevin Kean. Not only did nearly 20 BSU student-athletes compete in the NSIC Outdoor Championships, they claimed four top-eight finishes, including a school record in the 4×100-meter relay by Cheri'a Adams, Kelsey Hurley, Jada Barker and Venice Stewart. The sprinters trimmed .20 off the program mark with a fourth-place time of 47.17. The season's other program records were: Gena Baklund, 165 feet, 3 inches in the hammer throw; Stewart, with 12.10 and 7.71 marks in the outdoor 100- and indoor 60-meter dashes, respectively; Aneesa Tucker at 2:18.11 in the 800 meter; Adams with 36-9.75 in the triple jump; and the team of Christa Benson, Hurley, Tucker and Stewart at 3:59.18 in the 4×400-meter relay.
BSU Tennis wins 10 and makes semifinals at NSIC tournament
Bemidji State Tennis capped a third straight 10-win season beating Minnesota State University, Mankato for the first time since 2004. The team's 7-4 NSIC record was its best since the league expanded in 2009. BSU tied for fourth in final standings and earned its fourth consecutive NSIC tournament berth. BSU was defeated in the semifinals by eventual champion Augustana University. In the postseason, Zoë Lindgren was selected Second Team All-NSIC and Hannah Alme and Ariadna Lopez-Simo both earned Honorable Mention — all for singles play.
Krause and Famestad named BSU's 17-18 Athletes of the year
| | | |
| --- | --- | --- |
| Soccer's Miranda Famestad and football's Jake Krause were named 2017-18 Athletes of the Year at the annual Beaver Nation Celebration. Famestad, a D2CCA First Team All-American, First-Team All-NSIC selection and NSIC Defensive Player of the Year, captained Bemidji State to a 15-1-4 record and its first NCAA Tournament. Krause, a D2Football.com All-American Honorable Mention and All-NSIC First Team pick on the offensive line, helped lead a 2017 offense that ranked third in the NSIC in points (35.3) and rushing yards per game (202.5). Also at the April 16 banquet, soccer forward Allyson Smith and football running back Andrew Lackowski were selected as Newcomers of the Year, while Lauren Bench, Anna Fobbe and Ben Skaar took Scholar Athlete of the Year honors. | | |
Three Beavers join NFL minicamps and vie for place on fall rosters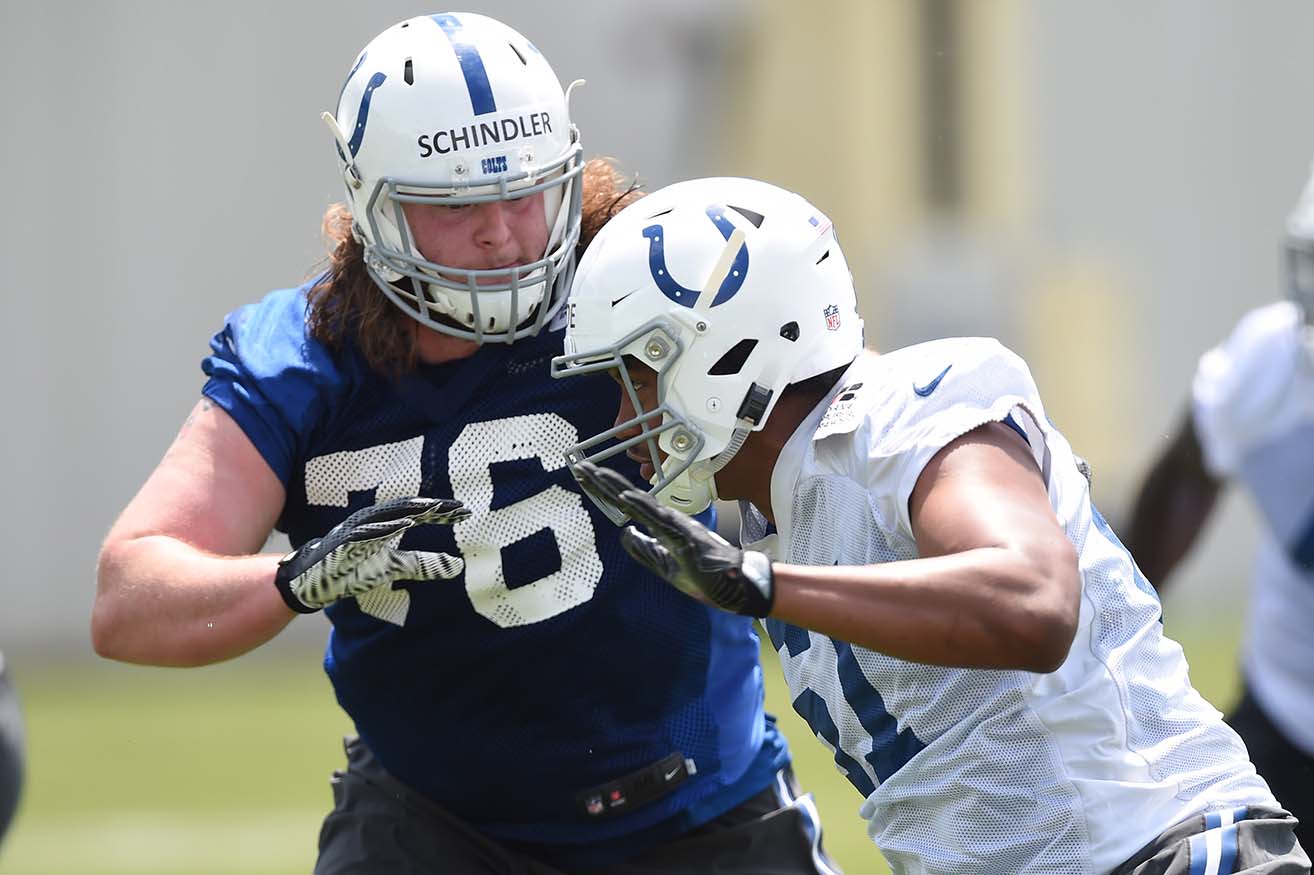 2018 Bemidji State graduates Jake Krause, Blake Holder and Brandon Schindler were all invited to NFL off-season rookie minicamps in May. Draft picks, undrafted free agents and other invitees vie for a training camp invite. Krause was at the Kansas City Chiefs' rookie camp May 5-7 and the Chicago Bears' on May 11-13. Holder was with the San Francisco 49ers May 4-6, and Schindler joined the Indianapolis Colts May 11-13.