2018 Distinguished Alumni to be honored at Honors Gala
Bemidji State University will present the 2018 Distinguished Alumni awards at the Honors Gala on Oct. 5 in the Sanford Center.
The two Outstanding Alumni are:
Thomas J. Heaviland '80 of Carlsbad, Calif., owner and president of Heaviland Landscape Management

 

in the San Diego area.
Patrick Pelstring '76

of Mound, president and CEO of National Renewable Solutions LLC, a wind and solar energy developer that works with with landowners and businesses to develop renewable energy projects.
The Young Alumni Award recipient is Dr. Nicholas Phelps '05 of Blaine, director of the Minnesota Aquatic Invasive Species Research Center and assistant professor in the University of Minnesota's Department of Fisheries, Wildlife and Conservation Biology.
New this year, the 2018 Professional Education Hall of Fame will be held during the Honors Gala. This year's honoree is Dr. Brenda Child '81 of St. Paul, associate professor and chair of the Department of American Studies at the University of Minnesota.
Beaver Pride golf events are just getting started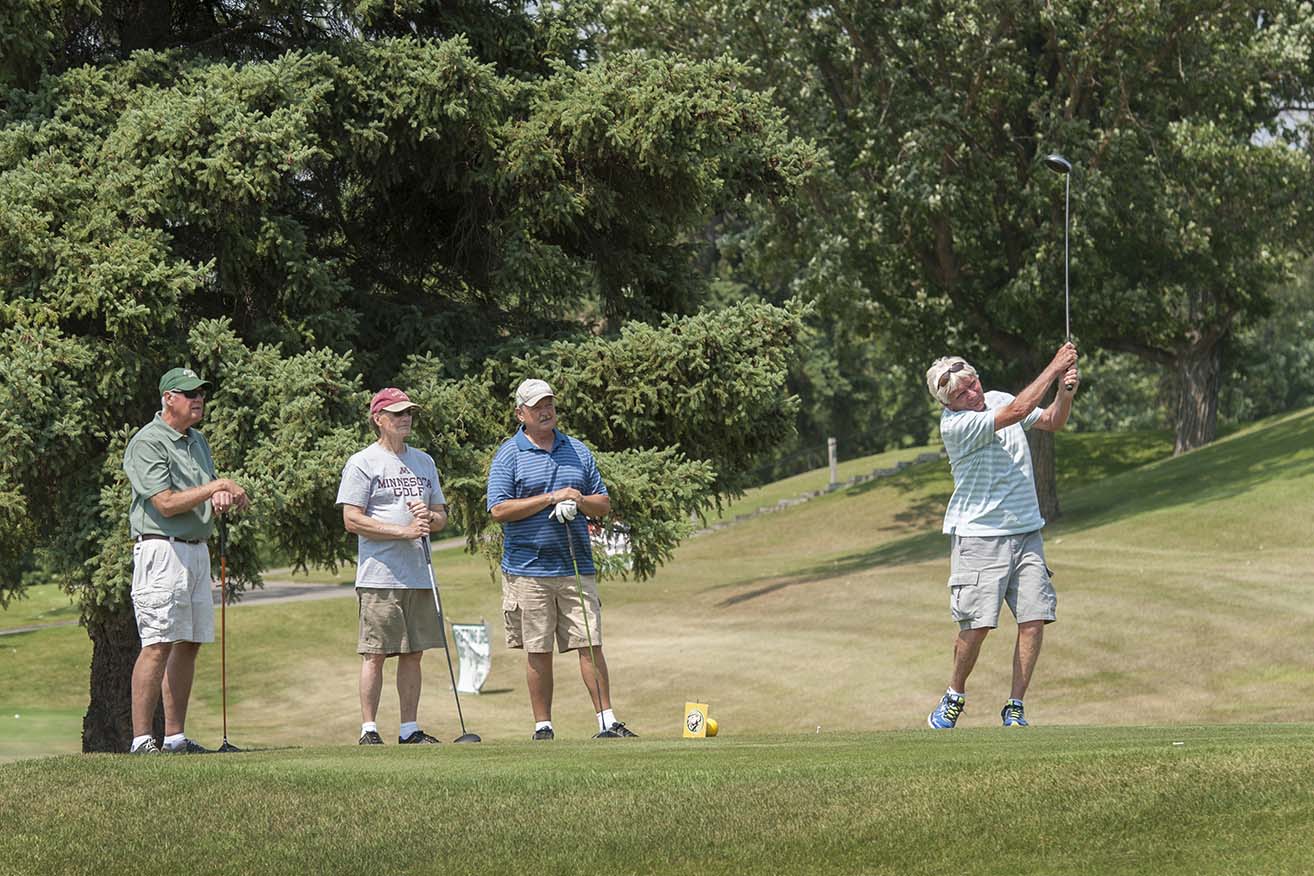 With the June 15 Gordy Skaar tournament already in the books, five more dates are still ahead on the 2018 Beaver Pride Golf Tour. Not only do these events offer a great summer of Minnesota golf, but participation also increases support for Bemidji State Athletics.
July 13 — 21st Annual Galen Nagle Memorial Golf Tournament, Bemidji Town & Country Club; register by July 3.
July 21 —

7th Annual Jeff "Bird" McBride Memorial Golf Tournament, Oak Marsh Golf Course, Oakdale; register by July 11.

Aug. 3 —

10th Annual Men's Basketball Alumni & Friends Golf Outing, Headwaters Country Club, Park Rapids; register by July 24.

Aug. 25 —

11th Annual Ed Sauer Tournament, Tianna Country Club, Walker; register by Aug. 15.

Sept. 8 —

Third Annual Baseball Golf Tournament, Castle Highlands Golf Course, Bemidji; register by Aug. 29.
Register online or call (218) 755-3989 for more information.

Twin Cities-area chapter again welcomes new students
For a second year, the Twin Cities Area Alumni Chapter will host incoming Bemidji State students, their parents and even a friend at two send-off picnics in August.
The events, both from 6-8 p.m., will be on Aug. 2 at Elm Creek Park (Deer Picnic Site) in Maple Grove and Aug. 9 at Lebanon Hills Park in Eagan.
Participants will be able to chat with both incoming and current BSU students and admissions staff to learn more about life on campus and get answers to any last-minute questions. Students should RSVP by July 27 to the Alumni Office at (218) 755-2762 or alumni@bemidjistate.edu.
Foundation awards $45,000 in alumni relative scholarships
The BSU Alumni & Foundation has awarded 45 scholarships of $1,000 each for 2018-19 to Bemidji State students who are relatives of contributing alumni.
The program annually provides $1,000 scholarships to a limited number of students attending who are relatives of alumni that have contributed $50 or more to the university by Feb. 1.
Learn how to apply for an Alumni Relative Scholarship online or call the Alumni Office at (218) 755-2762.
Alumni & Foundation board trims minimum membership
The BSU Alumni & Foundation Board of Directors voted May 18 to approve a bylaw change that reduces the minimum allowable size of the board from 33 members to 21, up to three of whom may be appointed by the president of Bemidji State.
The change, intended to ensure the board is of a manageable size, does not affect any current members because total membership now stands at 19.
New employees join team at the David Park House
Three new staff members joined the BSU Alumni & Foundation staff over the past year, including Kari Kantack Miller, who was hired in June as director of annual giving for athletics.
Kantack Miller has held a variety of teaching, admissions and advising roles at Bemidji State and Northwest Technical College since 2004. She received a master's degree in sports studies from BSU in 2008.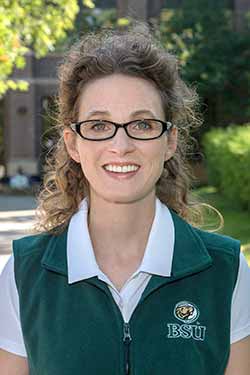 Schmidt, who has a bachelor's degree in mass communications and a master's degree in education, became office manager in August. She has worked at the university since 2010, first in residential life and most recently for Career Services.