Towns are in Minnesota unless noted. Alumni names appear in bold. Send Class Notes information and photos to alumni@bemidjistate.edu or call toll free: 1-877-BSU-ALUM.
Sarah Anderson works for the city of Willmar as an urban planner after compleing a GIS internship with Cass County's Environmental Services Department and a research project on political geography in Kenya. She lives in Kandiyohi.

Lynnea Iverson sings and plays with the Iverson Family, a multi-generational band that includes her sister Jenessa and their mother, Kathy. They perform traditional hymns and original songs at church functions and community events. Iverson lives in Grand Rapids, where she is a vocal music teacher at Robert J. Elkington Middle School.
Taylor Sabol became an accounting associate with CliftonLarsonAllen in Brainerd. Sabol previously interned with the firm, where she provides tax and consulting services. She lives in Brainerd.

Tyler Smith was promoted from teller to credit analyst at Security Bank USA in Bemidji, where he has worked since April 2017. He lives in Bemidji.

Danny Tuckett is an environmental technician for Big Stone County's Environmental Service Department, where he oversees a committee tasked with public education about aquatic invasive species. He also works for the county as a feedlot officer and licensed boat inspector. Tuckett lives in Ortonville with his wife, Brenna, and their infant child.

---
Emma Guthrie was accepted into the rhetoric and writing doctoral program at Bowling Green State University, where she will be responsible for teaching two writing courses as part of a teaching assistantship. Guthrie received her master's degree in English from Bemidji State in 2018. She lives in Menahga.

Anna Rausch began working for Westberg Eischens PLLP in Willmar and earned her CPA designation from the Minnesota Board of Accountancy. Her primary duties are auditing, compilation and review services. Rausch lives in Willmar.

---
Joe Stusynski was hired as a residence hall coordinator at Lake Superior State University. He oversees Brady Hall, a 196-student residence hall, and its 11 student staff members. Stusynski lives in Sault Ste. Marie, Mich.

Kelsey Sutton has published four young adult novels. Her works have received numerous awards, including the Best Teen Book of 2013 award from Kirkus Reviews for her story "Some Quiet Place." She lives in Minneapolis.
---
Tanner Emery opened Tonka Insurance Agency in Spring Park. He previously was an agent for State Farm. Emery lives in Watertown.

Kristie Harmon has been a victim's advocate for Headwaters Intervention Center and Family Crisis Center in Bagley since 2015. She assists victims of domestic violence. She has three daughters and lives in Bagley.

Ashley Millner of Cottage Grove has been a registered nurse at DeVita Dialysis Center in St. Paul since 2016. She previously worked as a nurse at Sanford Health in Bemidji. Millner is engaged to Ryan Pierre ('12), a police officer with the Cottage Grove Police Department.
Heather Rogosheske is coordinator of the Working Together Coalition, a volunteer-based organization dedicated to drug and alcohol abuse prevention that places volunteer community members with teens in the with teens in Northland High School in Remer and the Pine River-Backus and Walker-Akeley Hackensack school districts. She lives near Hackensack with her husband, Dan, and their two children.

---
Kari (Balduc) Kennepohl is a registered nurse at Providence Alaska Medical Center in Anchorage, Alaska. Working in the Progressive Care Unit, she often works with patients needing close observation of heart rhythms following open heart surgery or treatment of other cardiac conditions. She and her husband, Richard, live in Anchorage and have one child.
Alexa Schillinger works as a physician's assistant at Sanford Health in Bemidji in the orthopedics and sports medicine department. Prior to earning her physician's assistant title, she worked at Sanford in various areas including orthopedics, emergency medicine and women's health. She lives in Bemidji.

---
Bryce Tesdahl is in his second year as head boys basketball coach at East Ridge High School in Woodbury. In his first year, Tesdahl led the Raptors to a 23-6 season — tied for the most single-season wins in school history, as well as a first-ever postseason appearance and their highest conference ranking in program history. Prior to accepting the position at East Ridge, Tesdahl coached boys basketball at New Prague High School and was the men's basketball graduate assistant coach at the University of Minnesota Duluth. He and his wife, Becky, live in Woodbury.

Emily (Beito) Johnson is an accountant at Marvin Windows and Doors in Warroad. She is married to Brady Johnson ('11), who teaches middle and high school social studies in Badger. The couple have two children and live in Roseau.
Emily (Wendland) Krueger is a graphic artist whose illustrations and designs appear in a variety of children's books, magazines, greeting cards and retail stores. One of her most recent projects, a children's book titled "Goodnight Server Room," helps children understand the inner workings of a computer server room. Krueger and her husband, Steven ('11), have one child and live in Esko.
---
Mark Thode owns and manages Mark Thode Photography. Although his work consists of mostly weddings, family and graduation portraits and natural landscapes, he recently produced portraits of World War II and Korean War veterans in tribute to their service. Thode also works full-time as at graphic artist at Pipestone Publishing. He lives in Pipestone.

Carissa (Meech) Mitchell co-owns and operates AIM Chiropractic in Perham with her husband, Nick. After graduating from Bemidji State with a degree in biology and a minor in chemistry, Mitchell attended Palmer College of Chiropractic in Davenport, Iowa, where she earned her Doctor of Chiropractic degree. The couple lives in Perham.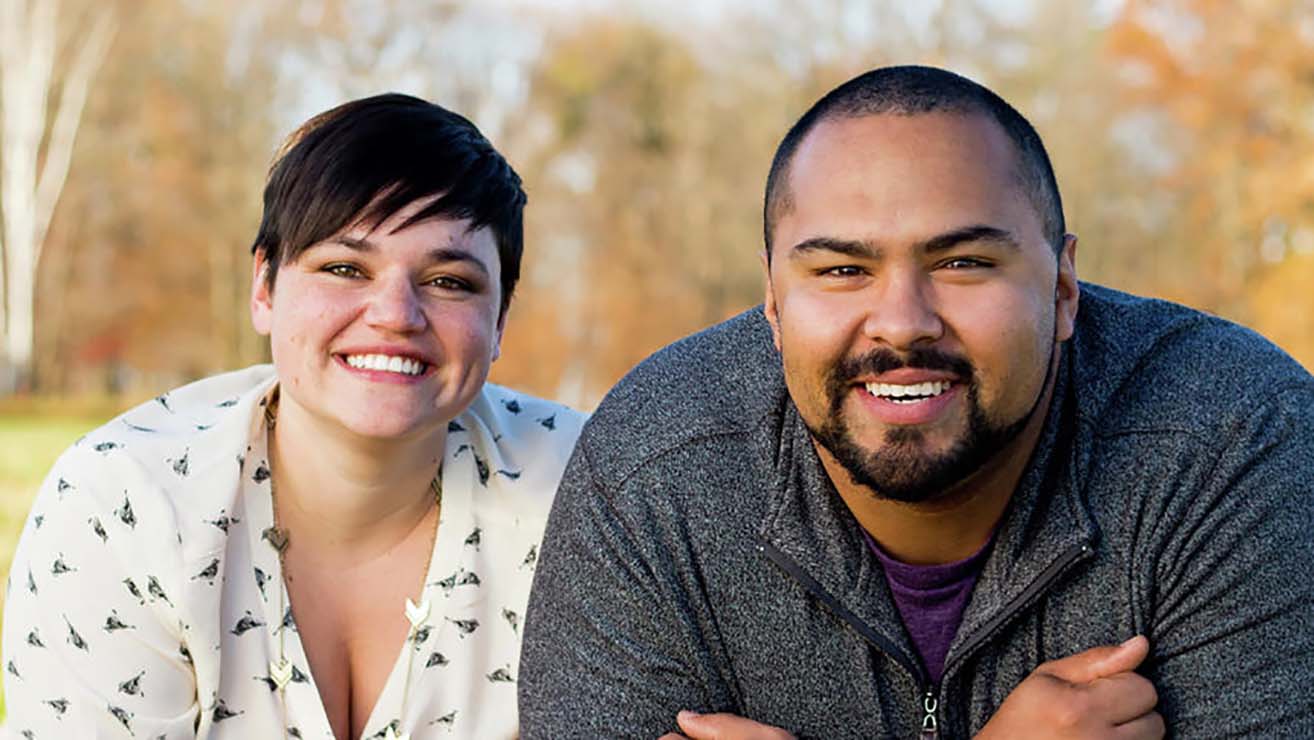 ---
Marinda Balcer has taught fifth grade since 2011 at Clearbrook-Gonvick Elementary School, where she began as a substitute. She lives in Clearbook and has two children.

Chris McKelvie became head men's hockey coach at Bethel University in St. Paul. McKelvie, who helped lead Bemidji State to the 2009 NCAA Frozen Four tournament, spent seven seasons playing professional hockey in the American Hockey League before joining Army West Point as an assistant coach in 2016. He and his wife, Courtney, live in New Brighton with their two children.

Brett Nelson is now a large lake specialist for Lake of the Woods with the Minnesota Department of Natural Resources. He will oversee annual lake assessments and research. For the past four years, Nelson was a fisheries specialist in the DNR's Baudette office. He lives in Baudette.
---
Amanda (Rezac) Allen is creative design manager at Compass Group, a food service company, where she has worked since 2011 in a variety of graphic design roles. She and her husband, Nathan, live in Huntersville, N.C. They have one child.

---
Jesse Frost teaches automotive, manufacturing, computer science, and robotics courses and drivers education at Cass Lake-Bena High School. He lives in Bemidji.
Jeremy Nordick will begin working this fall as activities director for Park Rapids Area Schools. He also will coach football at Park Rapids High School. Nordick previously spent 12 years teaching physical education and health in addition to coaching football and basketball at Menahga High School. He and his wife, Andria, live in Menagha with their two children.

Mychal Stittsworth is one of three Bemidj-area entrepreneurs who participated in an April 3 panel discussion for Minnesota Public Radio's "Conversations on the Creative Economy" series. He and his wife, Danielle (Dahle '09), in 2010 bought the business that was established in 1993 by Stittsworth's father and uncle. They live in Bemidji with their two children.

---
Jaime Rowlette has been promoted to assistant vice president – mortgage lending at RiverWood Bank in Baxter. He joined RiverWood as a mortgage lender in 2011. Rowlette is a past Sertoma Club president and a member of Greater Lakes Area Realtors and the Mid-Minnesota Builders Association. He and his wife, Shana, live in Lake Shore. They have two children and are expecting a third in August.
---
Nate Haskell has been promoted to bank market president of Bank Forward's Bemidji office. He joined Bank Forward in 2012 as a commercial loan officer and has 13 years of banking and finance experience. His wife, Jamie (Johnson '04), was a member of the 2006 U.S. Women's Olympic Curling Team and works as a loan report processor at First National Bank – Bemidji. The couple lives in Bemidji.
---
Willow (Goldsmith) Christen has worked as a kindergarten teacher at Clearbrook-Gonvick for the past nine years after a previous position in school readiness. She and her husband, Scott, live in Fosston with their two children.
Melanie (Hoheisel) DeBay is community education director for the Itasca area schools. She lives in Grand Rapids with her husband, Ryan ('04), who is assistant principal at Robert J. Elkington Middle School. They have three children.
Aaron Kallhoff is an assistant women's basketball coach for the Louisiana State University Tigers. He previously coached at Texas Christian University, where he helped the Horned Frogs reach the postseason during the 2015-16 season, winning two postseason games for the first time since 2008. Kalhoff and his wife, Josie, live in Baton Rouge, La., with their three children.

---
Eric Austin has been appointed as a labor representative for the Southwest Minnesota Workforce Development Board, where he serves bargaining units in both the public and private sectors. He formerly taught middle and high school at Becker High School for 14 years before serving as a labor representative for AFCSME Council 65, a position he still holds. Austin and his wife, Amanda, live in Becker with their four children.

---
Yoong Shan (Shaniz) Chan is corporate communications manager at Sunway Medical Center in southwest Malaysia. She supervises public relations, advertising, digital marketing, graphic design and event planning efforts for the hospital. Chan lives with her husband and two children in Kuala Lumpur, Malaysia.

---
Miranda (Clausen) Anderson has joined RiverWood Bank as vice president/marketing manager. Based in Baxter, she is responsible for overseeing marketing strategies for RiverWood's 10 northern and central Minnesota branches. Anderson most recently worked as director of communications for Essentia Health. Her husband, Chuck (2001), teaches fourth grade at Baxter Elementary School. They live in Merrifield and have three children.

---
Jeremy Rychlock was inducted into the Northland Athletic Hall of Fame in February. He earned all-conference and all-region honors in football at Northland Community College in Thief River Falls before transferring to Bemidji State. He is a parole officer for the Minnesota Department of Corrections. Rychlock and his wife, Elaine, live in Grygla with their two children.

---
Joey Anderson owns and operates Moon Maker Designs, a provider of rings, necklaces, pendants and other custom jewelry. He also works as an aquatic invasive species inspector for the Minneapolis Parks Board. Anderson lives in St. Paul.

---
Christine Anderson is a small business specialist and consultant for the Small Business Development Center at University of Minnesota Crookston. She provides assistance and training for business strategy development. Previously, Anderson was economic development director for Pennington County. She lives in Thief River Falls.

Nicole (Olson) Beitz was hired by Moore Engineering, Inc. as an accounting assistant in the company's West Fargo office after a career as an accounting specialist for the city of Fosston. She lives in West Fargo with her husband, Jim.